Hey lads here is one that i was working on recently and i always wanted to do a Soviet T34 in a winter camo whitewash effect and so i used one of the Tamiya T34/76s that was in my stash for the project. The build was as straight forward as they come and was built straight out of the box with no extras added to this one.
I wanted to do the model with the green showing through the well worn and weathered whitewash and it came out pretty much how i wanted.I wanted the effect to look natural and worn by the elements that the tank would of encountered on the Eastern front.I also wanted the whitewash effect to look uniform all over the model.
I painted the tank in a shade of dark green and then sealed that with satin varnish. The entire model was then given a coat of Tamiya white and using the hairspray technique i began removing the white layer with an old paintbrush, i wanted a very well worn and well weathered effect on this one.I also used some white spirits to take more of the white off in places. Some Tamiya flat earth was used on the running gear and also some talc powder mixed with acrylics as well to depict some mud. Some pigments were also used on the model.
The Red Star decals came from a Dragon kit and the others are a mix of Tamiya and Trumpeter, i think the Red Star looks very effective against the whitewashed and green backround of the model.
I will probably make a simple base for this one with some muddy snow covered groundwork sometime in the future, but for now here are some pics of my T34/76 as she sits as a static model, pics taken in natural light again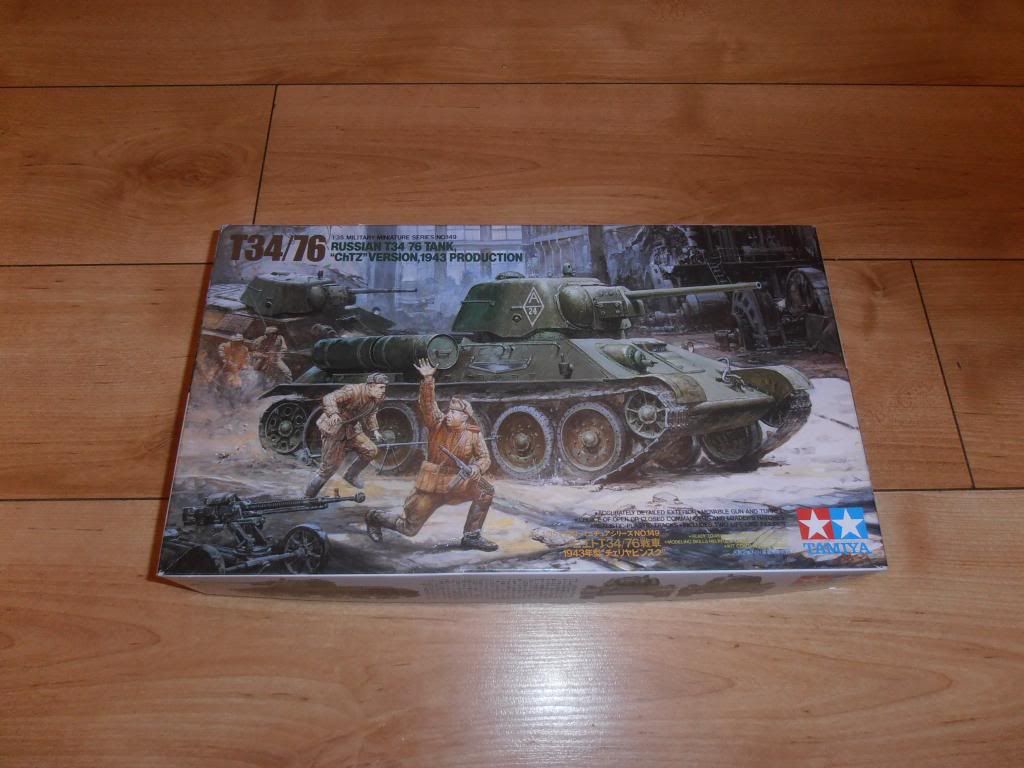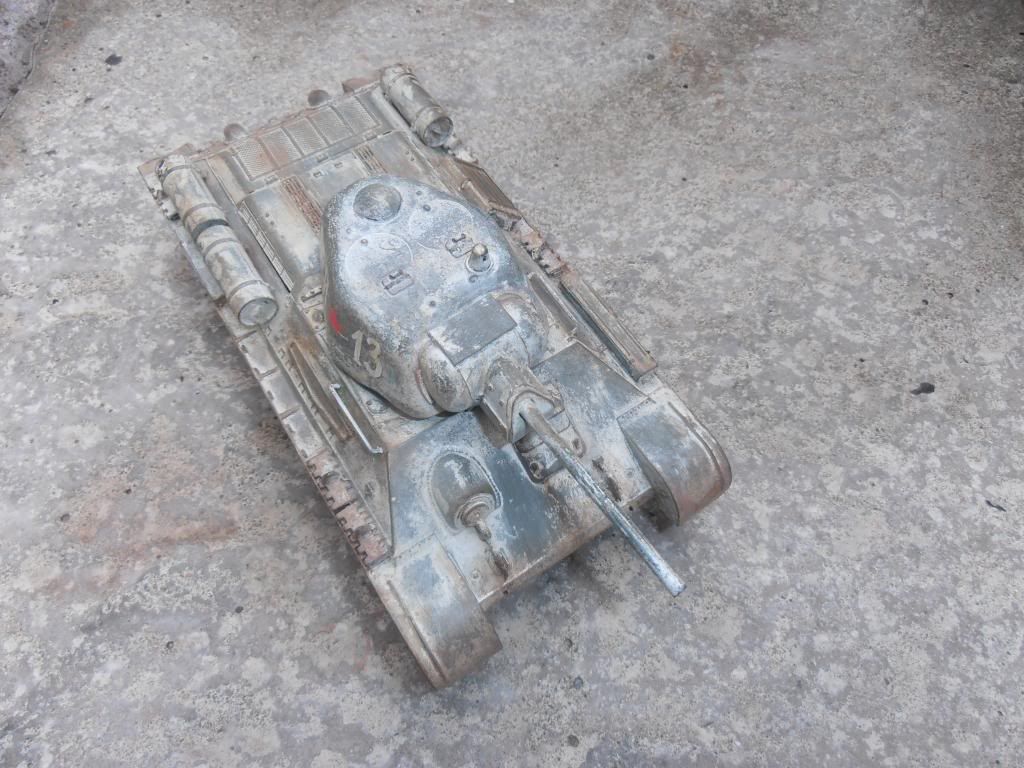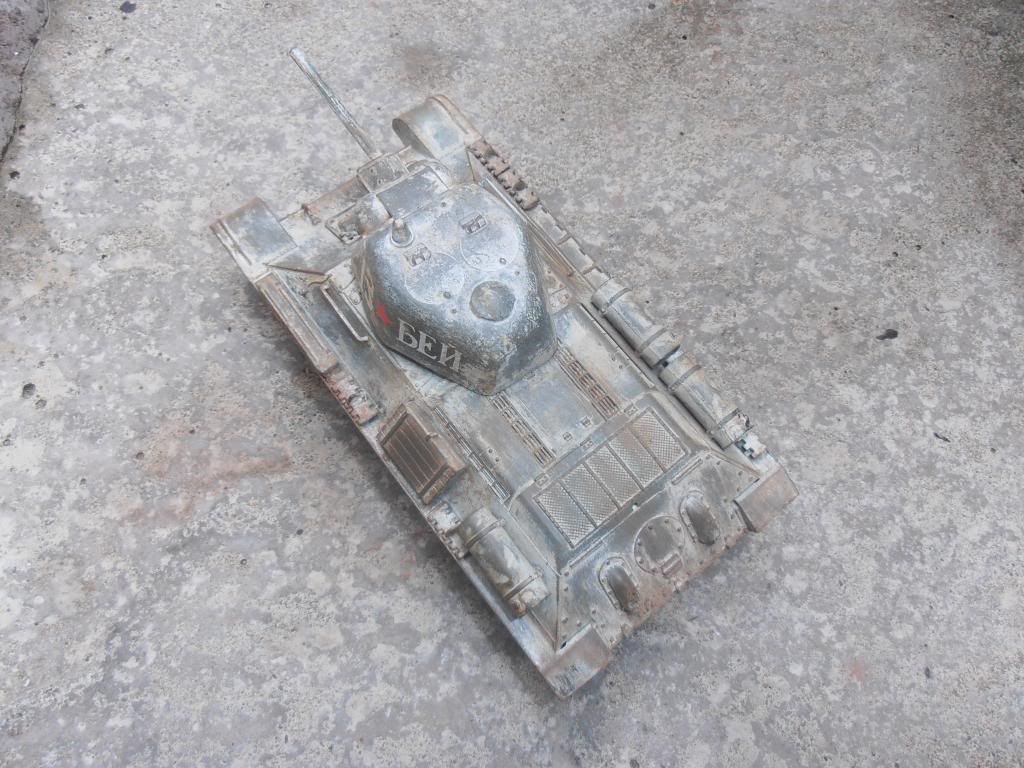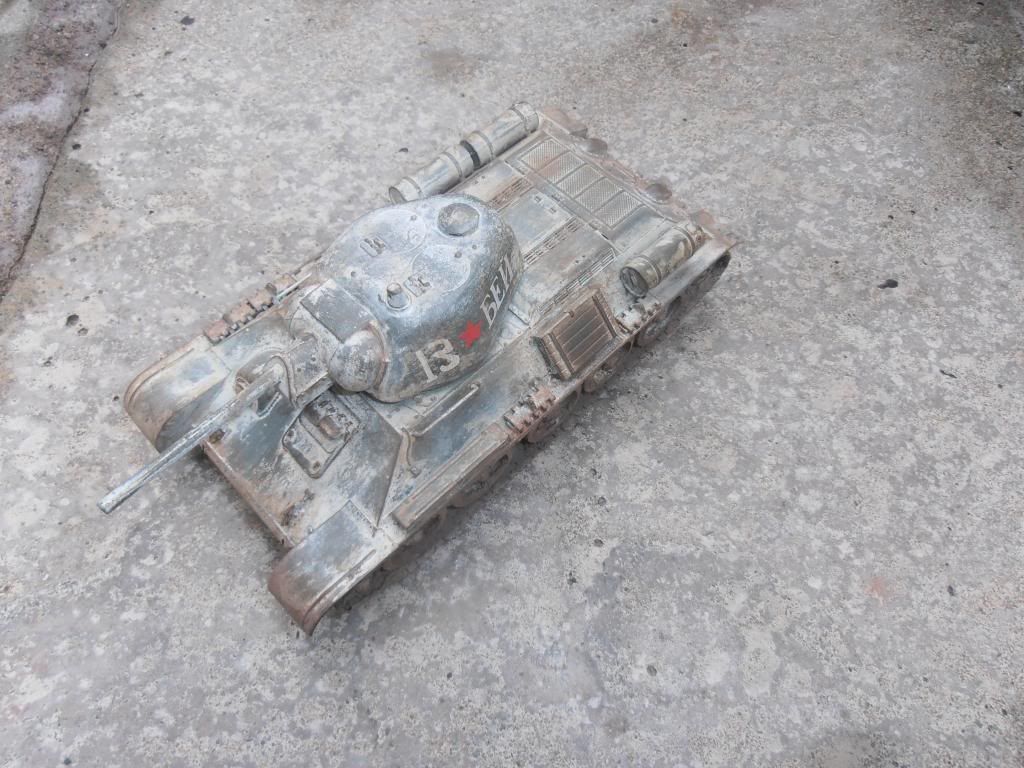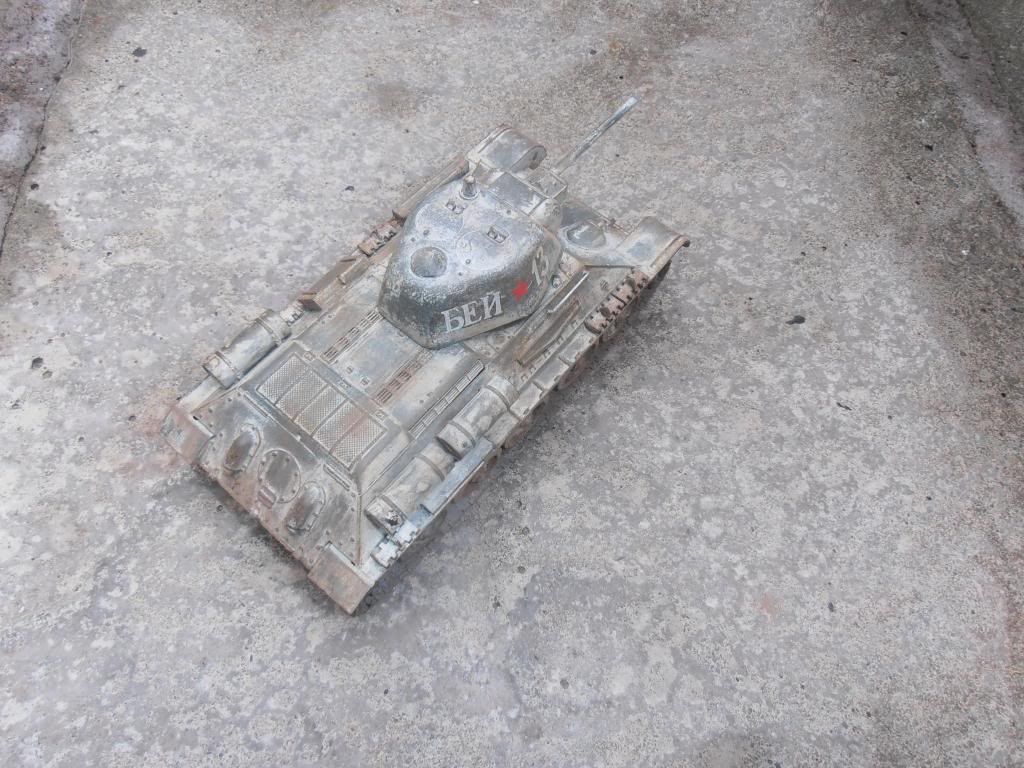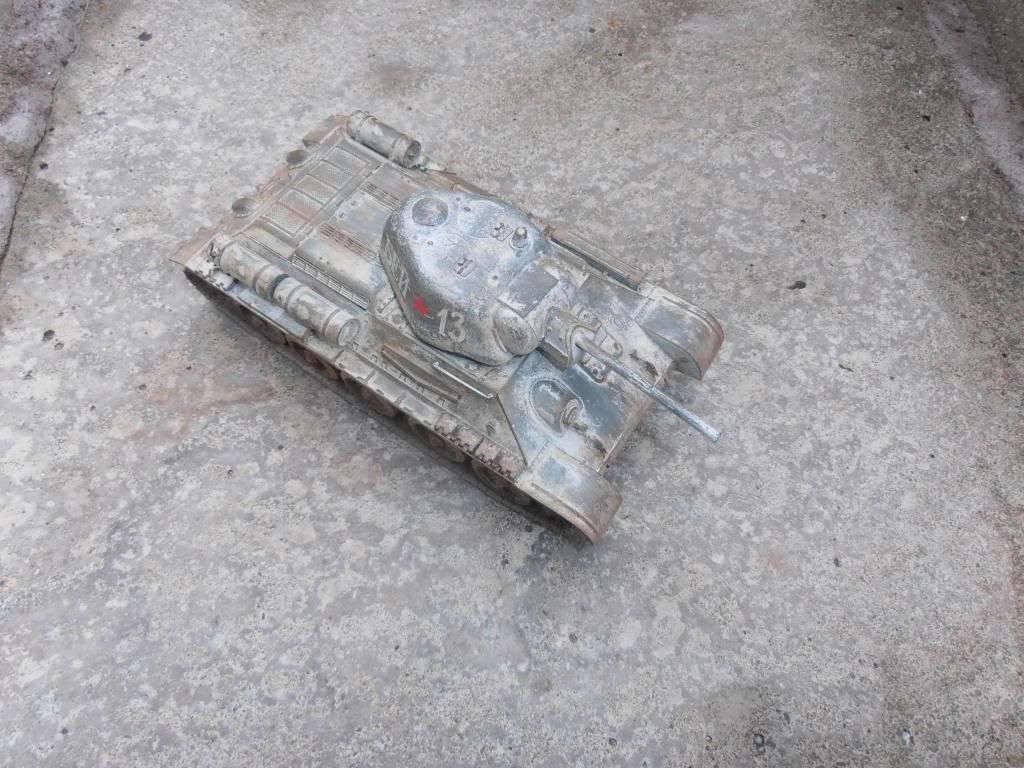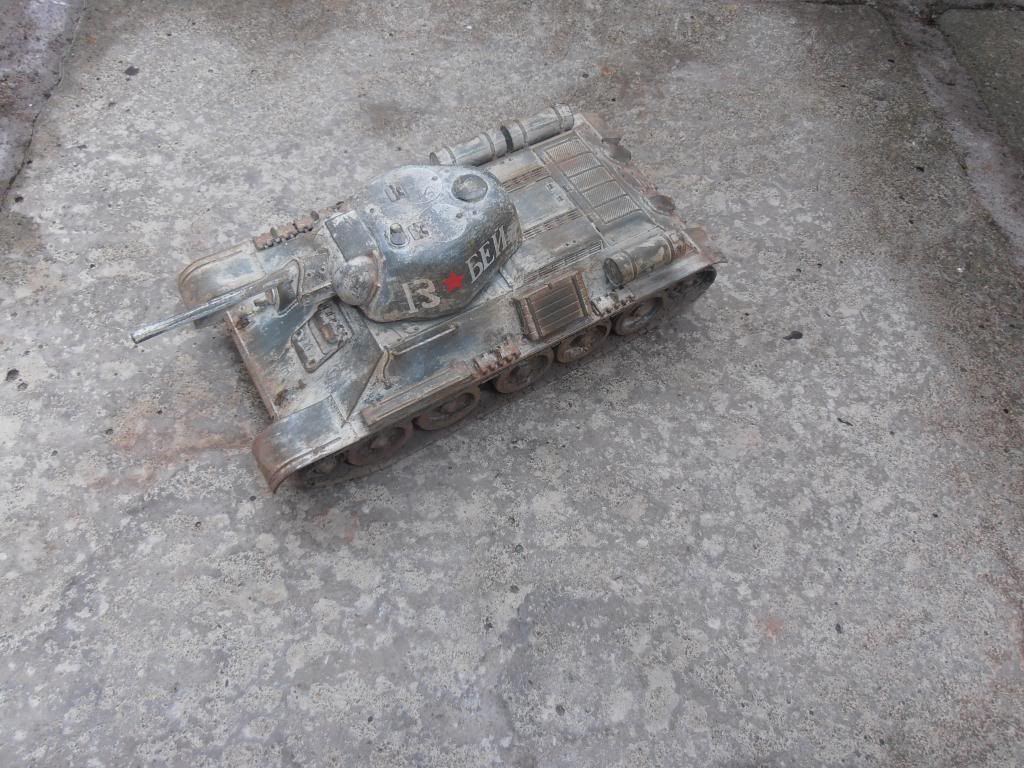 Cheers, Brian