Good evening gents!
Here is my second build for the ISM Goes to The Movies GB. It's the Iron Man Mk.VI
The Mk.VI suit appeared in Iron Man 2 in the second half of the movie. Here's a great scene with the Iron Man Mk.VI in action with the War Machine against some drones. Turn those speakers up... or down of you don't like some loud metal-on-metal and explosion sound effects.
See that?
Yeah, yeah, nice!
The Kit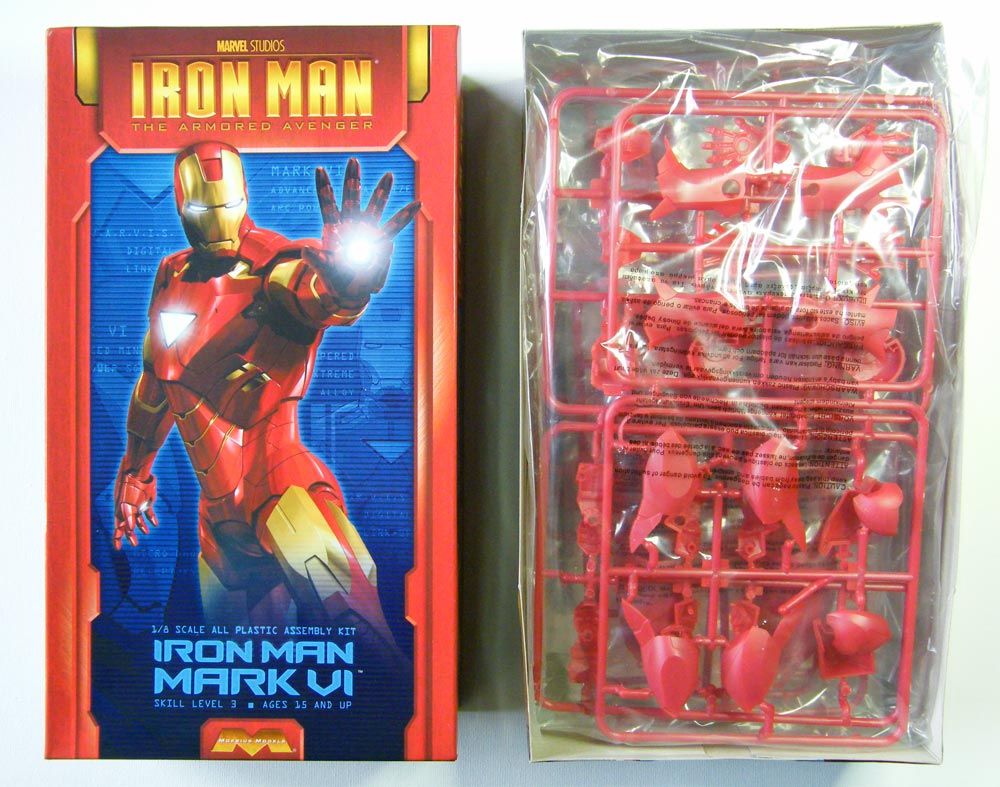 The figure is in 1:8 scale and manufactured by Moebius. I'm getting to like these Moebius kits and, depending on how well this one turns out, I think I'll buy their Iron Man Mk.III and War Machine. These are going for £9.99 in Modelzone so next time I get to one of their stores I'll probably be walking away with those kits. Or else put them on my Telford shopping list. It's a pity Marks Models doesn't get the Moebius range in stock. With all the Batman and superhero kits, I'm sure they'd sell pretty good.
The kit looks excellent out of the the box with clean mouldings and little or no flash. I don't see much trouble with this one (I hoped I haven't just jinxed myself
) but I do see a lot of seam clean up ahead. As I'll be using Alclad metallics, these seams will have to be perfectly invisible. The kit also comes with a base of broken ground with some odd looking round part in the middle... I haven't figured out what it is yet. When complete the figure should stand just over 9" tall.
Sprue tree shots: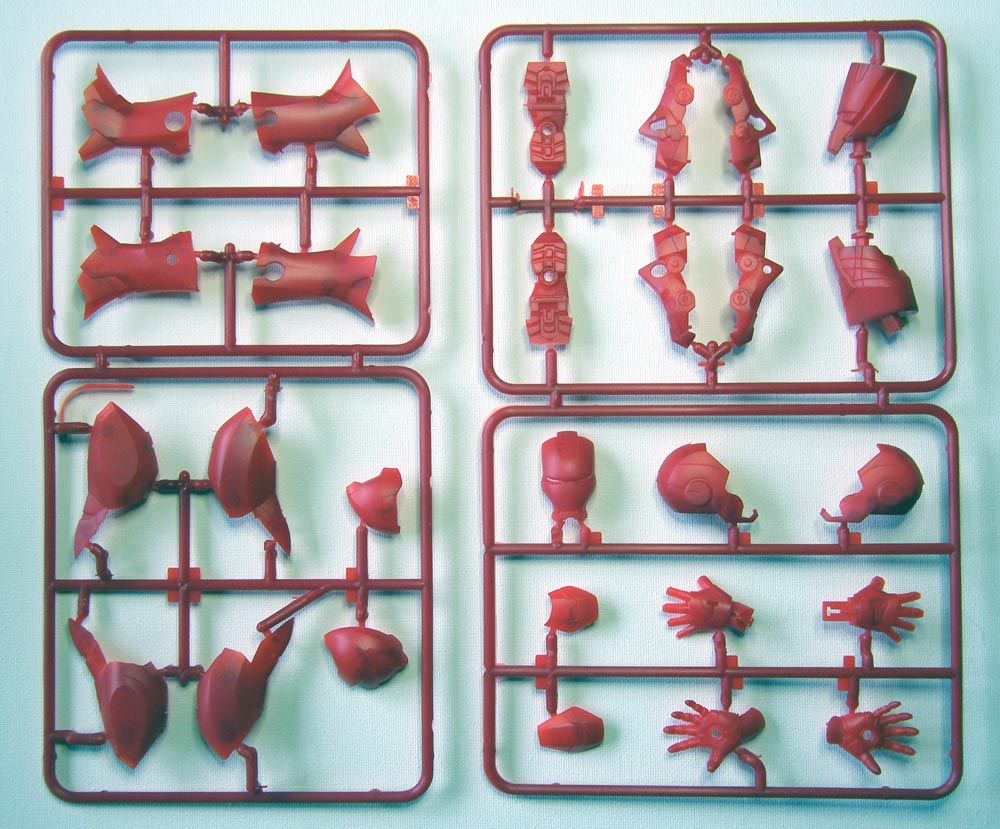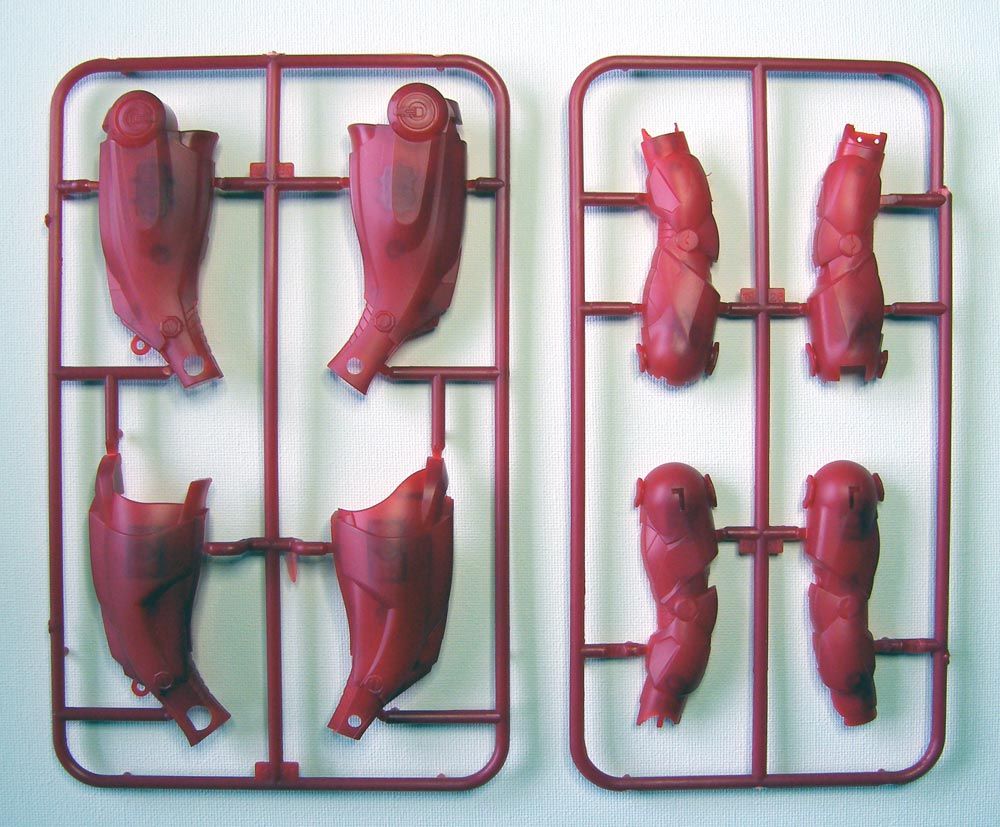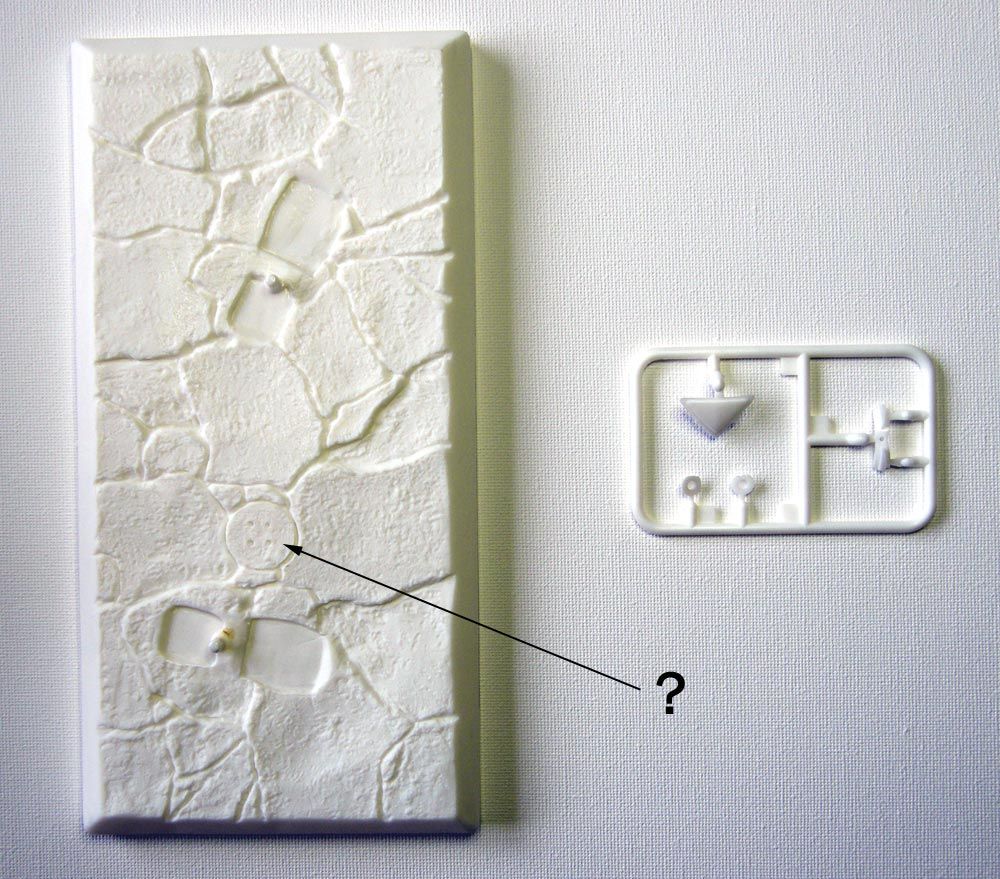 I'm looking forward to getting stuck into this in the next couple of days as it's something totally new for me... maybe I'll even get to cut some sprue tonight!
Stay tuned!
Vinny