Absolute class, this just keeps getting better Vinny
---
Thanks fellas! More to come on this soon. Actually, not much left in this build just clear coats and a bit of weathering.
Vinny
---
Nothing like a deadline to get me motivated. Plus I wanted to get this past the finish line for the Model Fair to save me from the abuse I got last time for not showing new models
Returned to it a couple of weeks ago and added the details to the torso area. New bolts, gold lines on the stomach, made the ARC reactor look like it was glowing etc etc. Added a few clear coats plus some panel line washes, filters and oils to tint the metallics. Not sure if they made any difference though.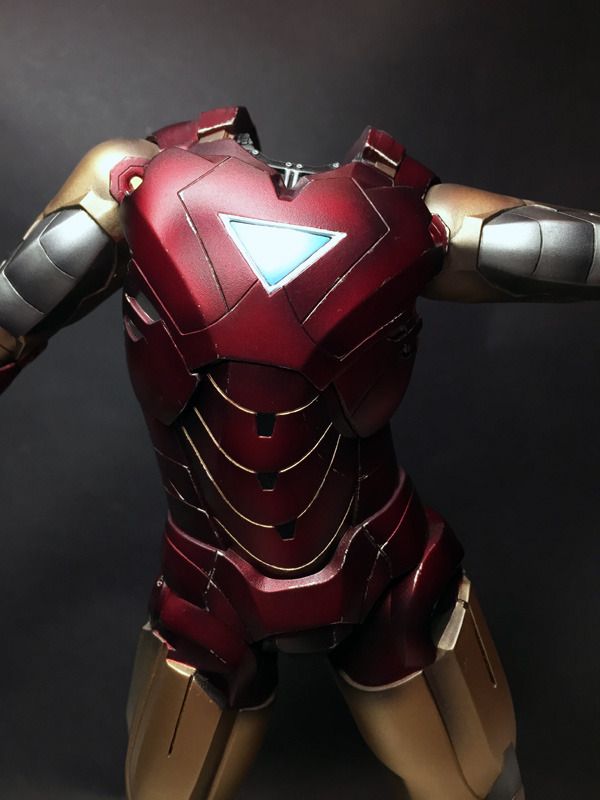 Anyways, I finally finished it about an hour ago!!! Now I need some sleep before the show!
Finished model now in the Ready For Inspection section
here
.
Thanks for looking!
Vinny
---
---
Return to "ISM Goes To The Movies"
Who is online
Users browsing this forum: No registered users and 1 guest