Hi all,
eventually got Micheal over the finish line.Painted his head,glued on his arms & head & touched up some little paint chips & mistakes.His facepaint was a little difficult with it being so small.His left eye was scary looking so it had to be repainted to reduce its size compared to his right eye.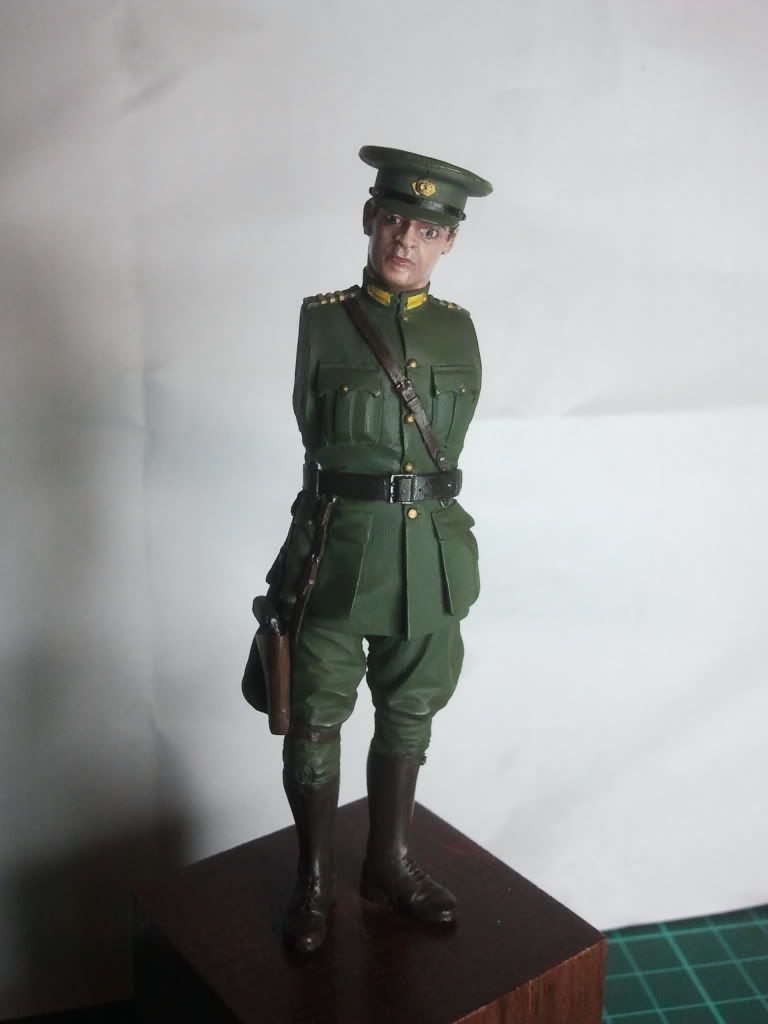 Got there eventually.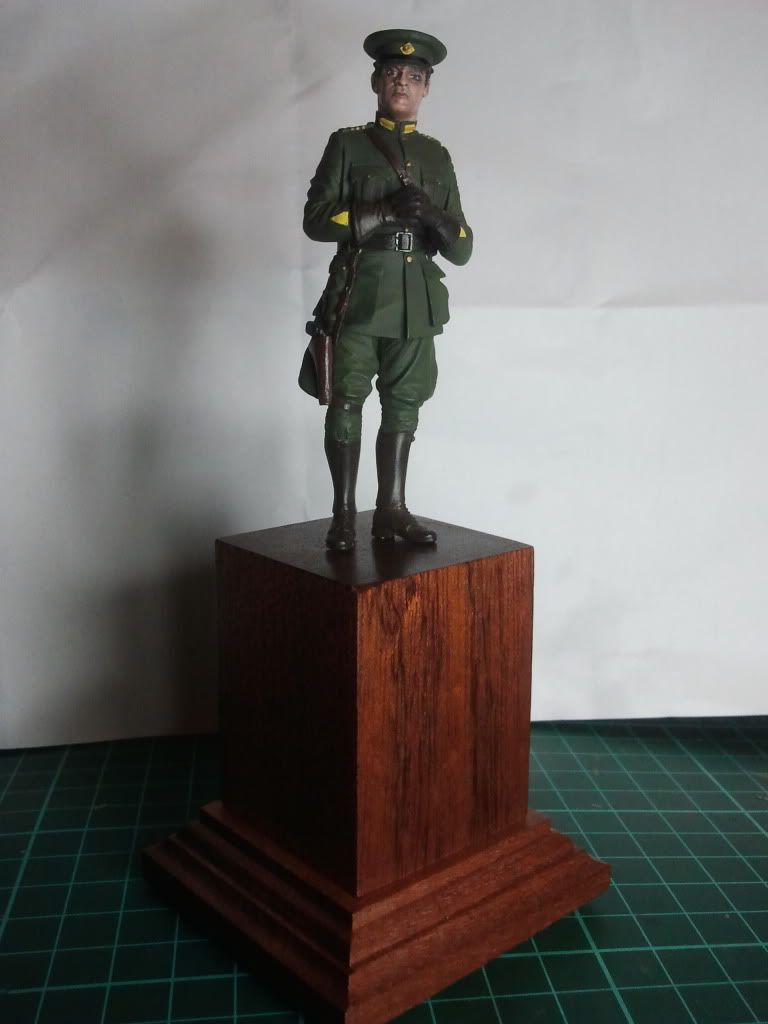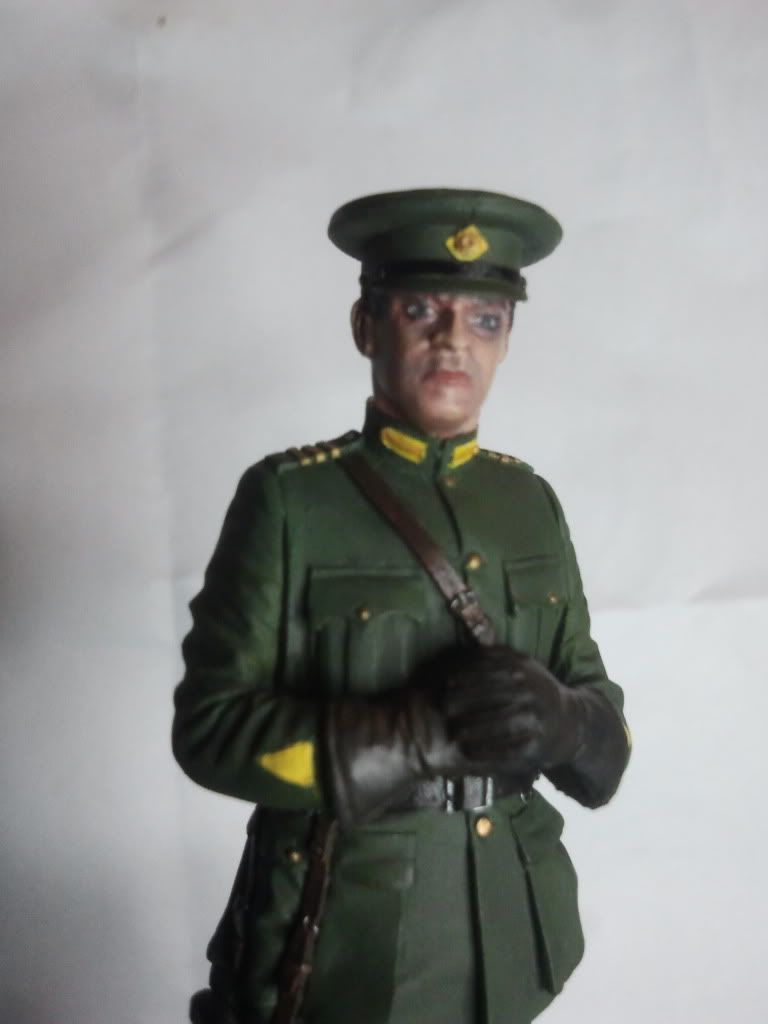 Overall this was a nice figure to work on - sculpting is of a high standard.Tis a change from building models,both plastic & paper & trying out some new techno stuff (you know what I mean) & maybe some old (brushpainting) not used so much by myself in a while.Very pleased with how this turned out,especially as its my first attempt at figure modelling.I'll definatly do another figure,got one in the stash already & saw a nice Shamrock Miniatures future release for next year that I'd try.
Thanks to everyone with their tips along the way & for all the nice comments on the forum & at the ISM Fair in Cork yesterday.
Cheers Anon....