Micheal Collins
The 1996 film starred Liam Nessan,Aidan Quinn & Julia Robberts,was written & directed by Neil Jordan.It was a historical biopic of Micheal Collins the Irish patriot & revelutionary who died in the Irish Cival War.When released it was the top grossing film ever in Ireland making 4 million Irish Punts.
I was thinkin over a few subjects for the group build & decided to do this one & if I get it done quickly I might squeez in another one later.I picked up this Shamrock Miniatures figure of Micheal Collins at the IMSS show in Dublin last weeend.Its a 1/24 scale resin figure so tis only a little fella of the big fella,it will also be my first attempt at a figure.Its available on their website
http://www.shamrockminiatures.com
for 22 Euros.
This is a pic of the parts which have the pour sections cut off & mostly cleaned up.To give a bit of scale I photographed it on a cd cover but I just noticed my faux pas.Sorry John Lennon fans,another great man shot dead.
I gave the figure a clean-up in warm water & washing up liquid & a bit o light scrubbin with an old toothbrush to remove the release agent used to help ease the figure from the mold after casting.Left to dry overnight so might get round to giving it a lick of paint tommorow.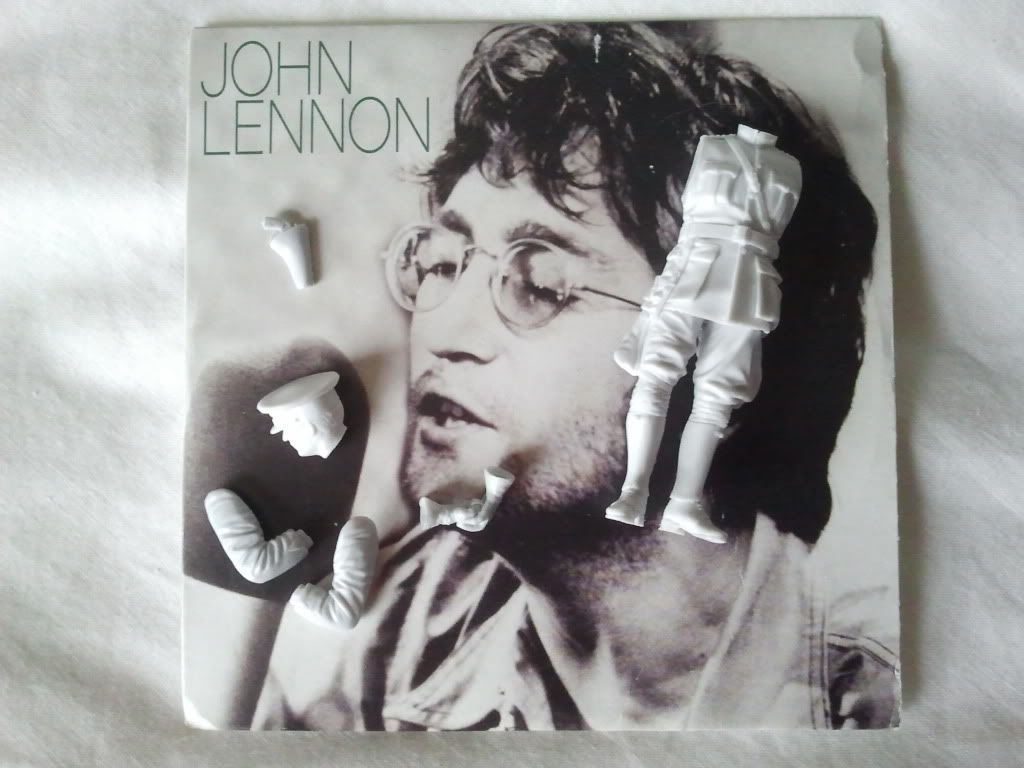 Till next time,
Anon....