Thank you
And the modules are just wicked I'm loving them more with evry day
---
That's a sweet setup Lukasz!
---
Thank you an do have a look at their stuff it's really worth it.
---
So it was Time to upgrade this.
I ordered from Hobyzone and about 30 boxes arrived
and after a lot of work because all of it was flat pack......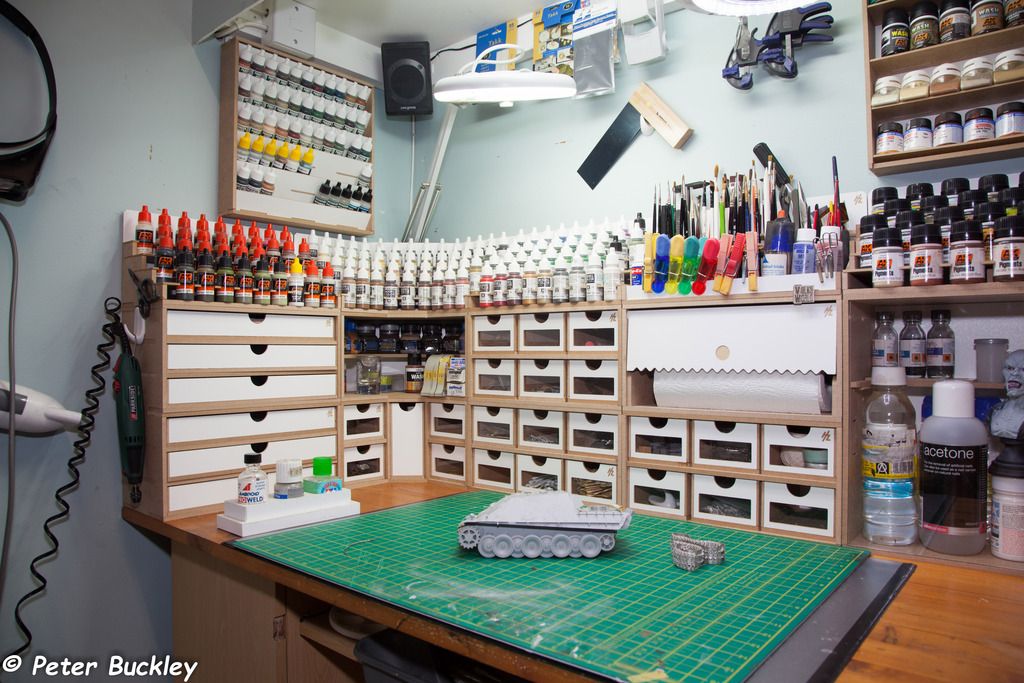 I moved the lights also and that was not an easy feat, i almost snapped one in half in frustration
everything is nice and neat and i have a shed load of storage yet to fill
This was an expensive investment over €400 but i had it slated to do it this year so i dont mind.
Now all i have to do is remember where i put stuff

---
Posts: 583
Joined: Sat Apr 21, 2012 10:32 pm
Location: Corcaigh
Very nice job Peter,that looks the business boy.Dead jealous
Anon...
---
bloody hell Spud
Man with hand in pocket, feel cocky all day

---
Oh wow!
That's a fantastic setup! I'm green with envy!
---
That`s the job alright,very impressive.I`ll have to get an extension on the extension.Even my wife who is a seamstress and spends her time at a workbench was in awe of your organisation.
---
Fu%+G OcDC with all that,
Finish that jadg pnz and stop shying away from it , it needs a coat a dunkelgelb
Great set up
Not looking for antin at the mo so your ok , give ya a few weeks
---
lol. Well my other half done the paints she organized them to run from light to dark. it also makes it easier i think,
Been making the tracks leo. one side is done ill get the other done tomorrow and get a coat of primer on soon
Thanks Vinny and Jim

---
---
Who is online
Users browsing this forum: No registered users and 1 guest