KV2-MODEL-1939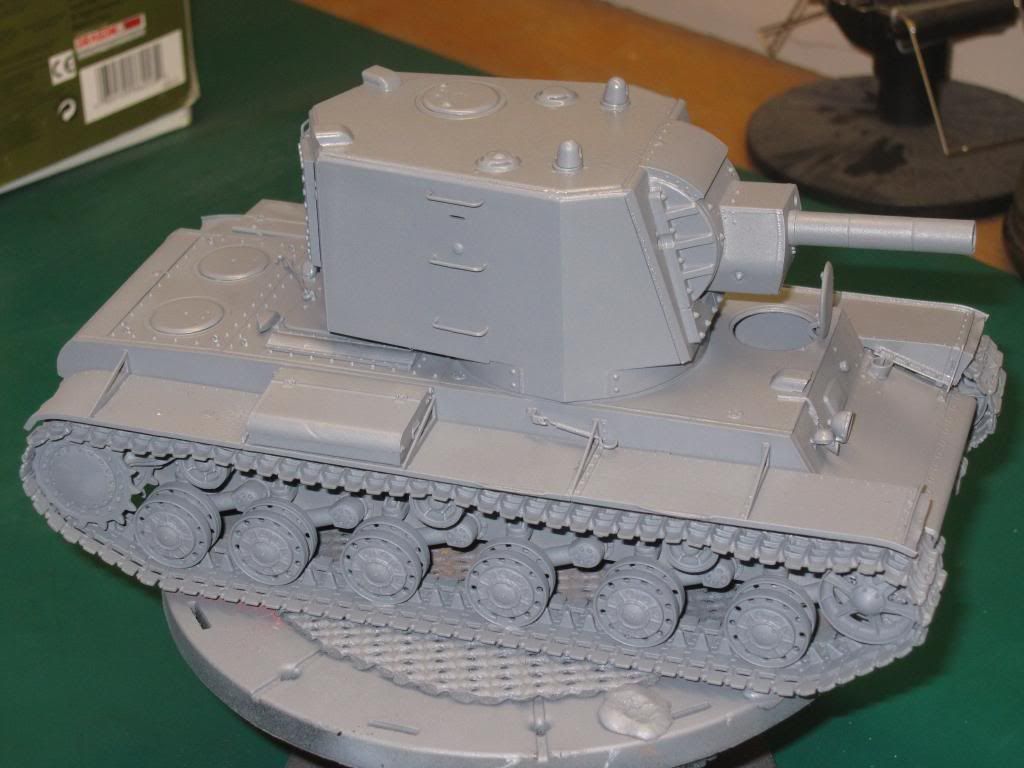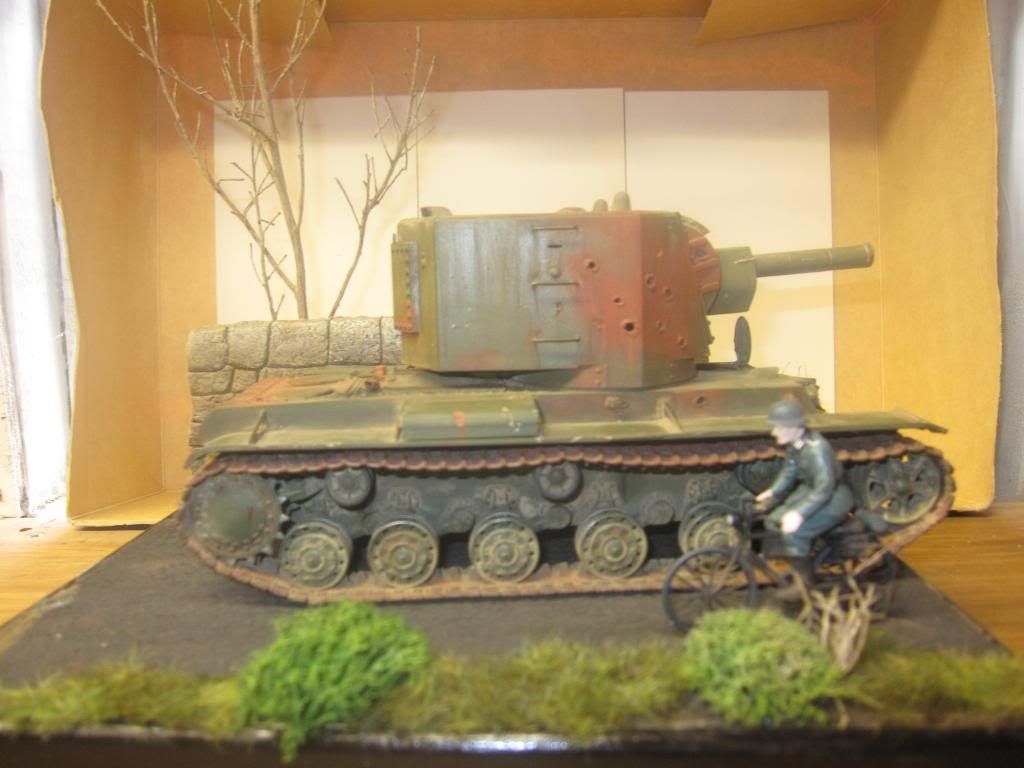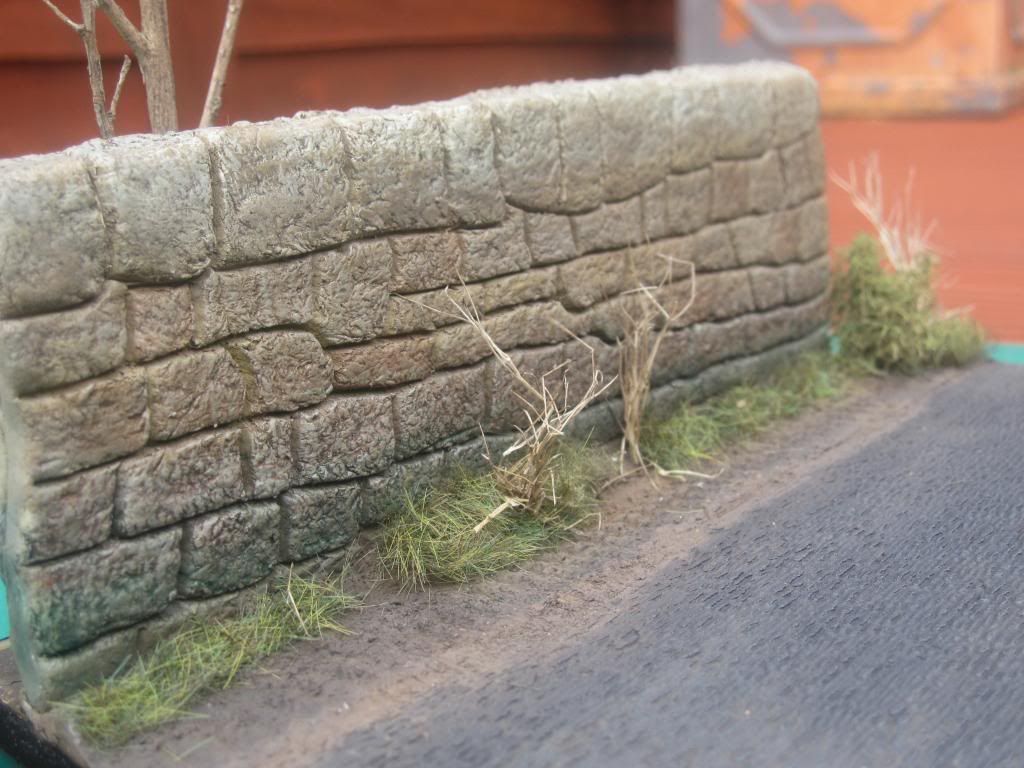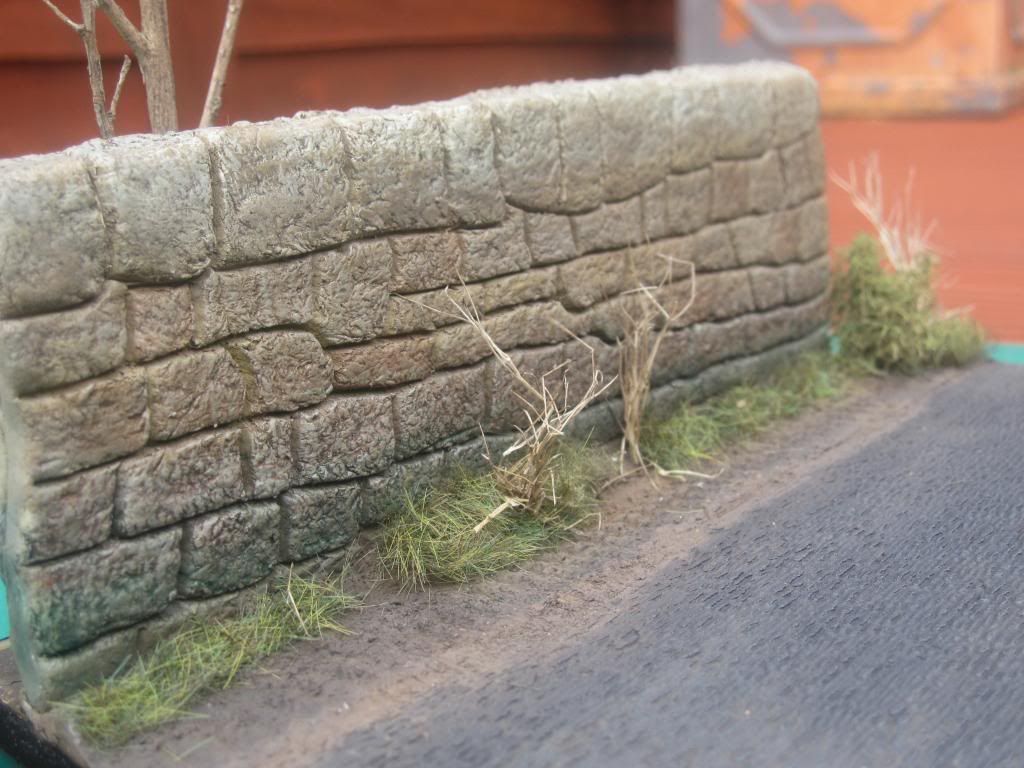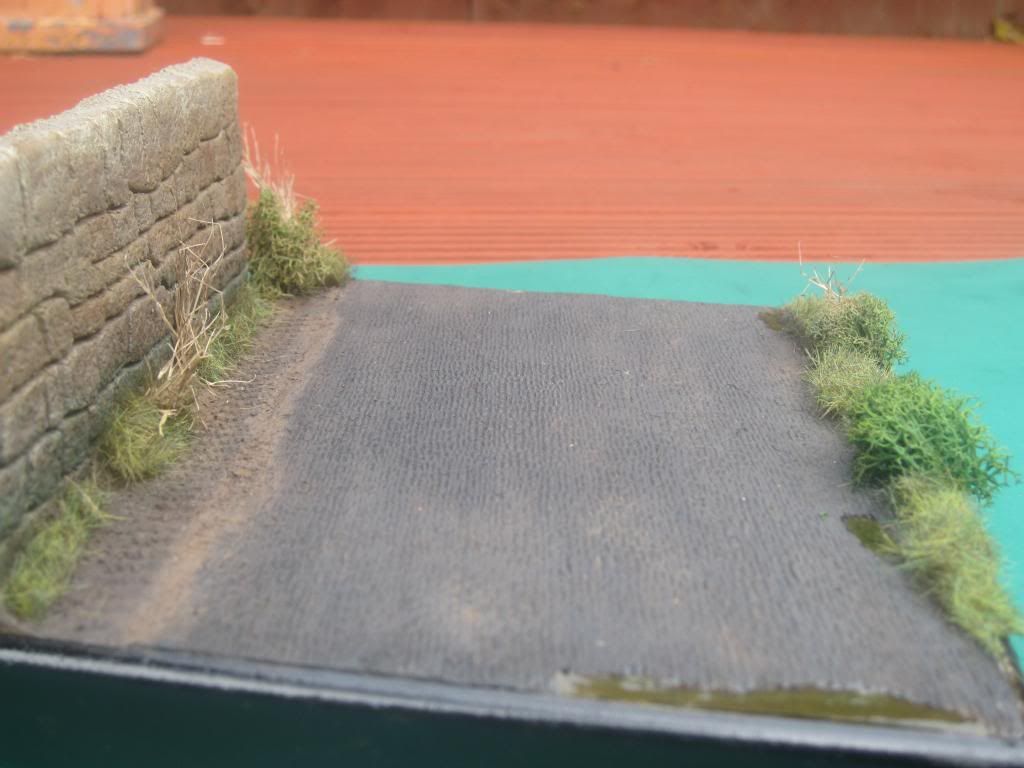 The base was done with a piece of wood covered with cobble stone sheet that you can pick up in your local hobby shop,some of the foliage is also from the hobby shop and the rest from the garden.
The wall was made with DAS model clay i made up the size i wanted placed it on a scouring pad and rolled it with a glass to get the texture of stone,I then carved out the shap of stones i wanted with a scriber.
(It looks very nice in the photo if i do say so my self)
paints used ,tamiya flat earth,flat white,vallejo gray khaki 880,sand yellow 916,beige 917 .mahogany brown.
Washes were done with humbrol red brown ,Abteilung oils dark rust .The moss look was done with Abteilung faded green,water effect was still water mixed with oils .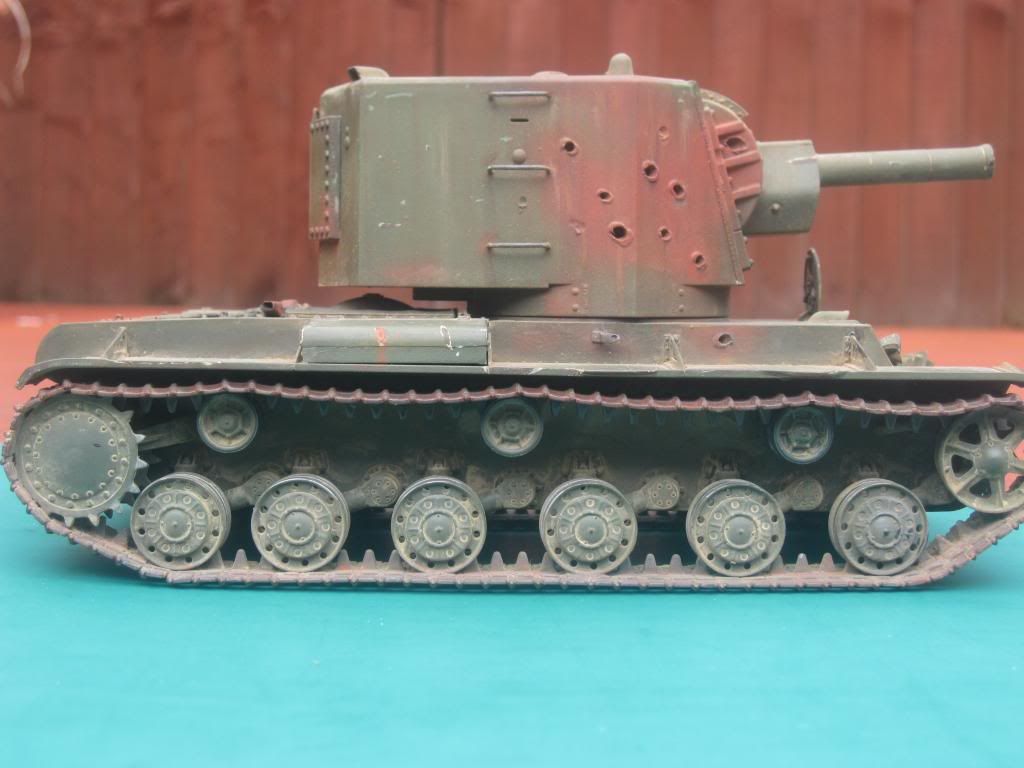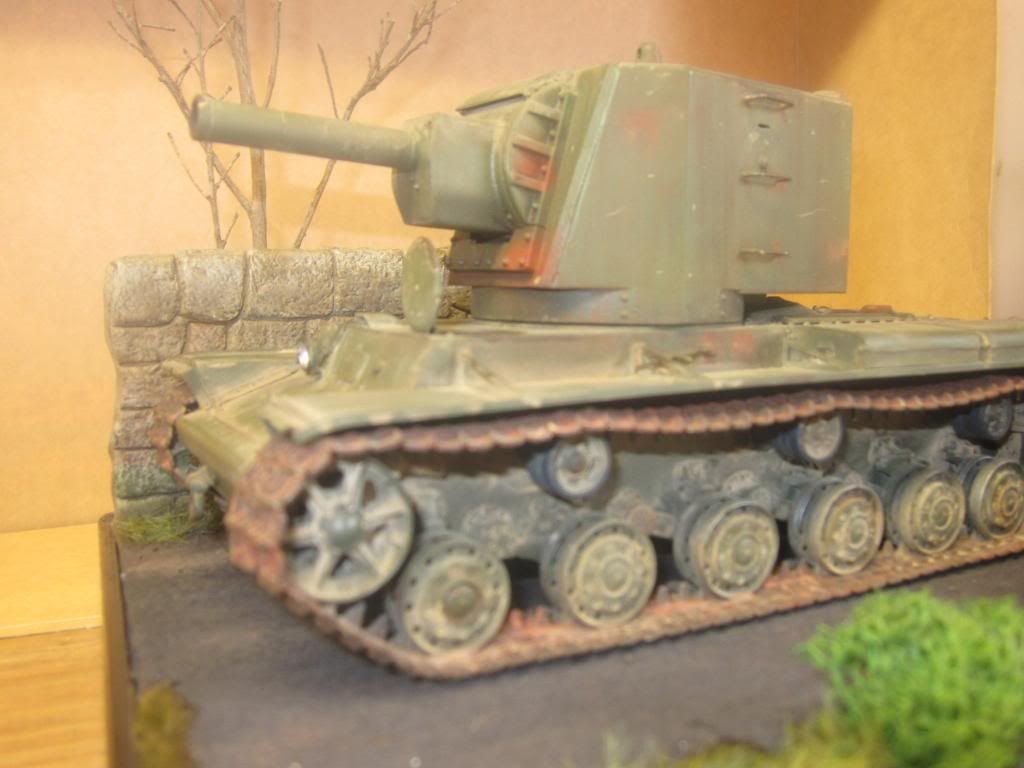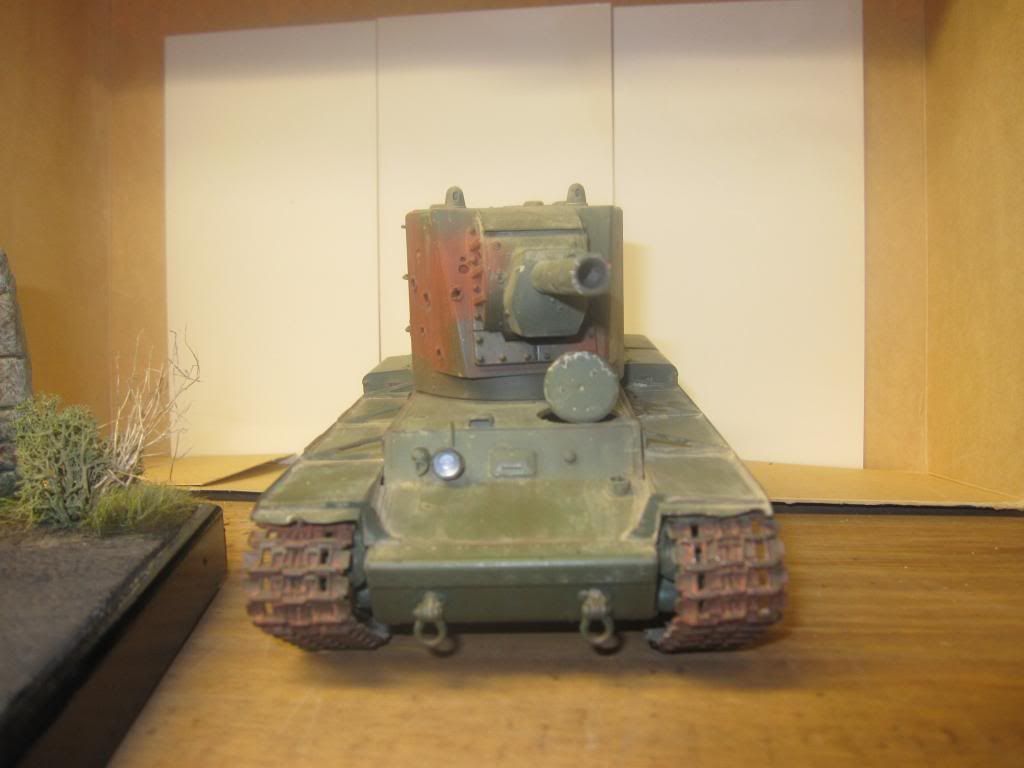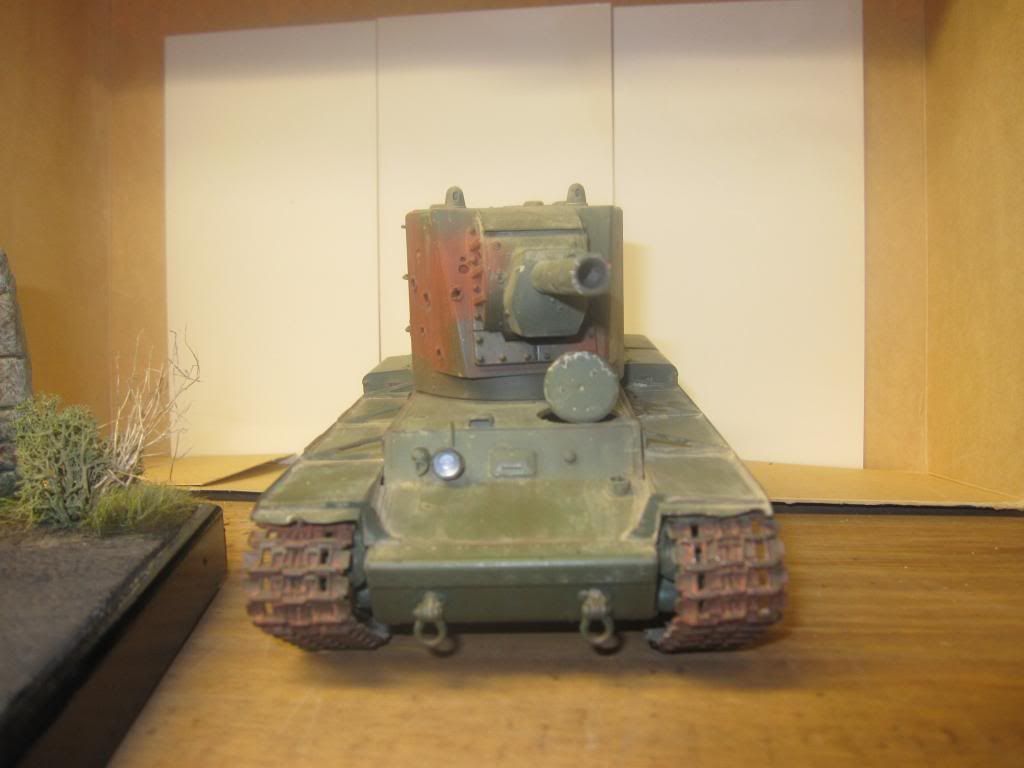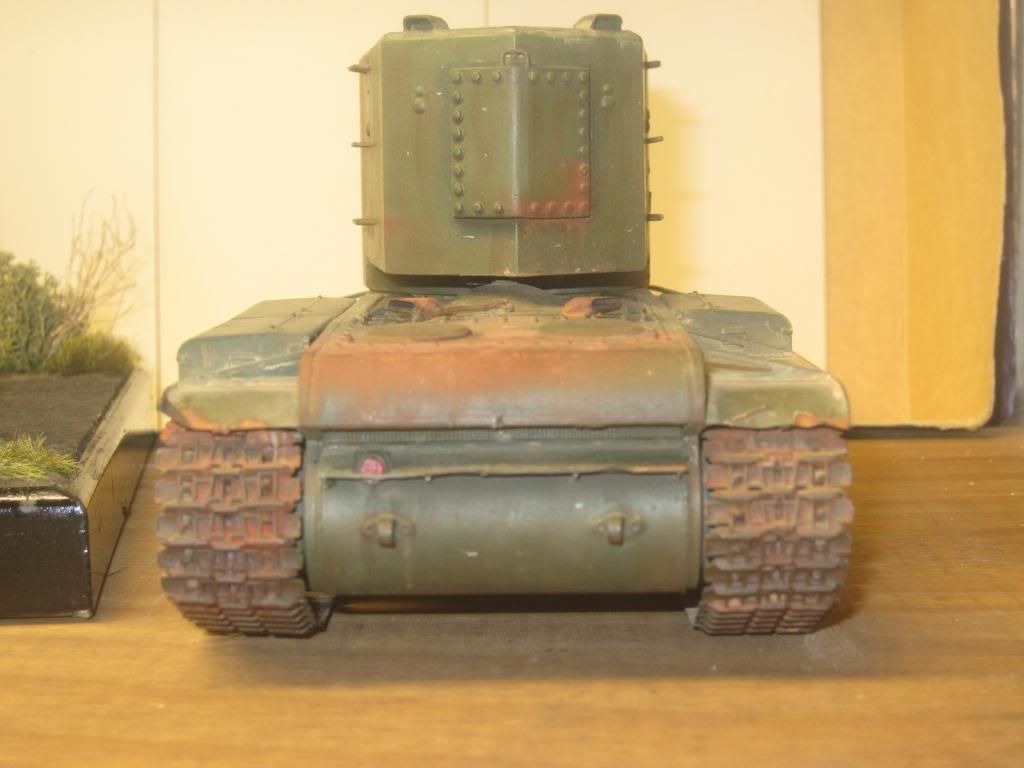 The battle damage was don with a soldering iron
Paint list for the tank /vallejo russian green.dark olive,camoflage green ,yellow green, RUST Humbrol red brown,and Abteilung light rust oils .
Washes Abteilung wash brown ,light @ bark rust. Streaks were AK streaking grime and finally mig pigments to dust .ps the figure and bike was by tamiya .ENJOY