Hello All,
Let me start out by thanking Vinny and spud for letting me play in the sand box here for the Dirty Russian Group Build. Having some FUN, it's what it's all about. I will be building Tamiya's 1/35 T-62a kit...well, what will be left of it anyway.
I have a sorted past of "wrecking" a kit from time to time....spud can contest to this.
The Kit:
A couple days ago a good friend contacted me about lending him some guidance on a build. I figured throwing something together and showing him rather than telling him what he can do would be better. Not wanting to build exactly what he was doing, I started trolling for pictures.....came across this iconic gem:
For discussion purposes only: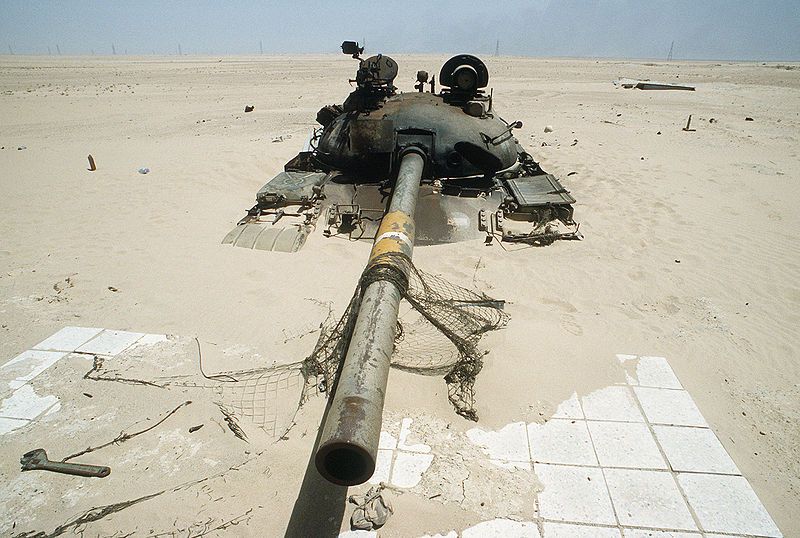 I am not looking for an exact copy here, just something close. Wednesday night I tossed some glue in the box and kicked it across the floor and out popped a basic platform for my build. I liked the fact that the lower hull probably would not make it into the build as I love to paint and weather a model and moving through the build process I can take as much time as I need to finish her off.
This is how she looked Wednesday before beddy-bye: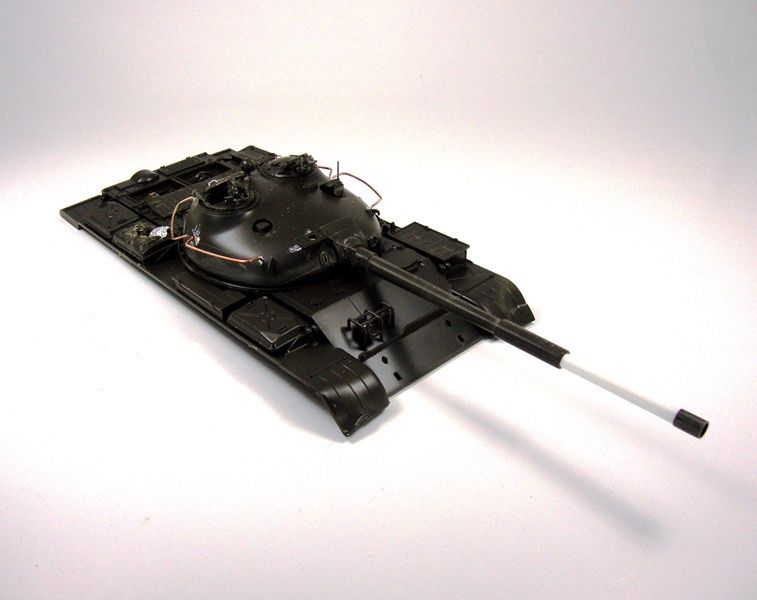 The progression was quick and the inclusion into the Group Build an after thought, hence the appreciation to Vinny for letting me jump in here
As you can see with just the top and a few minor alterations it was bing bang boom. Notice the white section on the barrel....like a dope I went full bore at drilling the barrel out with a bit that was too large and in a dremel....quick fix. Same goes for some rear deck damage and the kill shot to the rear off the turret.
I am not going for any prize winners with this one...like I said, helping a friend and having some fun!!
So, last night before bed again, I took a rattle can and gave her a prime....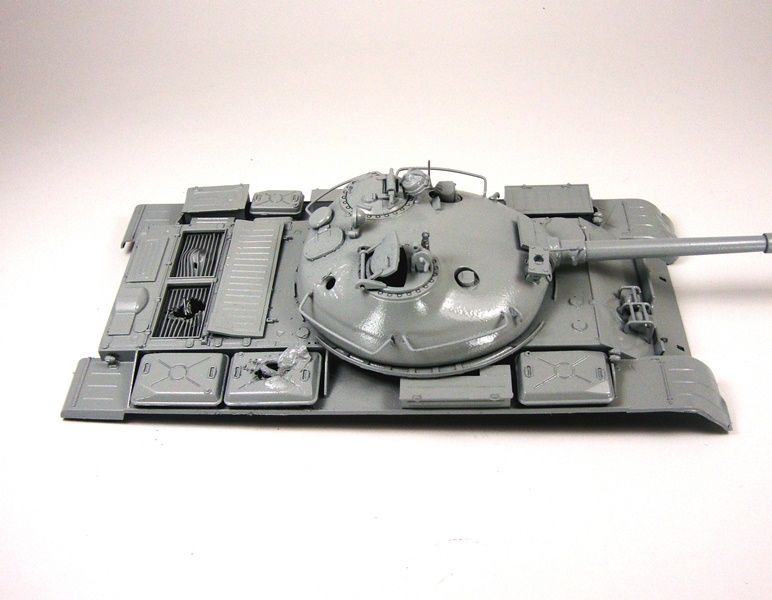 Sorry, she was a bit wet when I took the picture. Over the weekend I will be laying down a base coat and begin the layers to the paint and weathering!!
Thanks for stopping by and checking it out!!