Hi there,
late out of the starting box - I seen the hare go past a few days ago
ah well.Got the stomach bug the last few days & cleanin out a garage so not much progress.
This is the KP Models MIG15UTI dug out from the stash,I probably got it second hand because the box looked ancient when I got it in the 80's.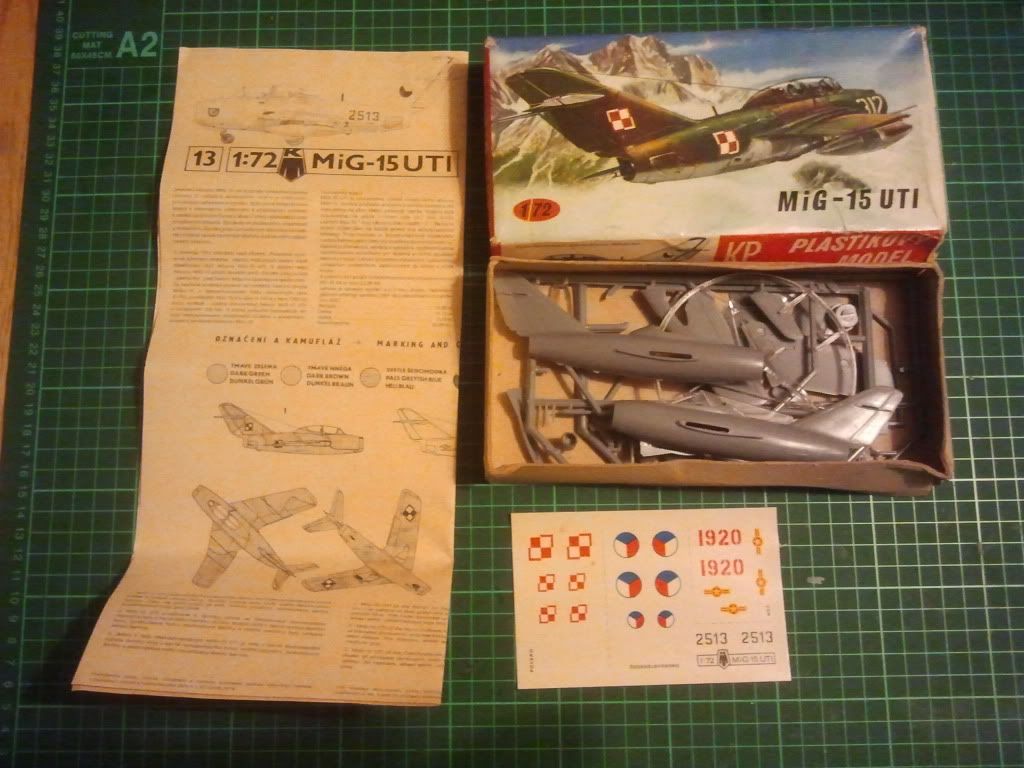 Basic enogh kit,not too many parts but it has rpl's so I sanded off the raised lines & rivets.Gotta scribe new ones now.What have I left myself in for?
The plan is to do one I saw in the Aviation Museum in Krakow 2 years ago.I'll try some stuff like salt weathering or hairspray doos which I never did before & only heard about in the last few months.
I probably wont get much time to get stuck into this in the next few days,gotta clean the chimney & whatnot for the big fella.
Cheerio Anon....