Hey lads might as well just post this one up still in the Russian Build thread as is basically a continuation of use of the diorama base/groundwork that i made for the field kitchen dio that i didnt finish because i felt that the base and scene just had way to much emptiness for me with just the field kitchen and the Red Army soldiers at rest and i dont like to too much empty space in a diorama.So.......i decided that i will shelve them and keep them in storage until i make a smaller base setting for them sometime and i used my Tamiya Russian IS2 tank instead as it fits the base and scene just right and the idea then for a scene by using Red Army officers at field briefing i decided would make for a better all round diorama.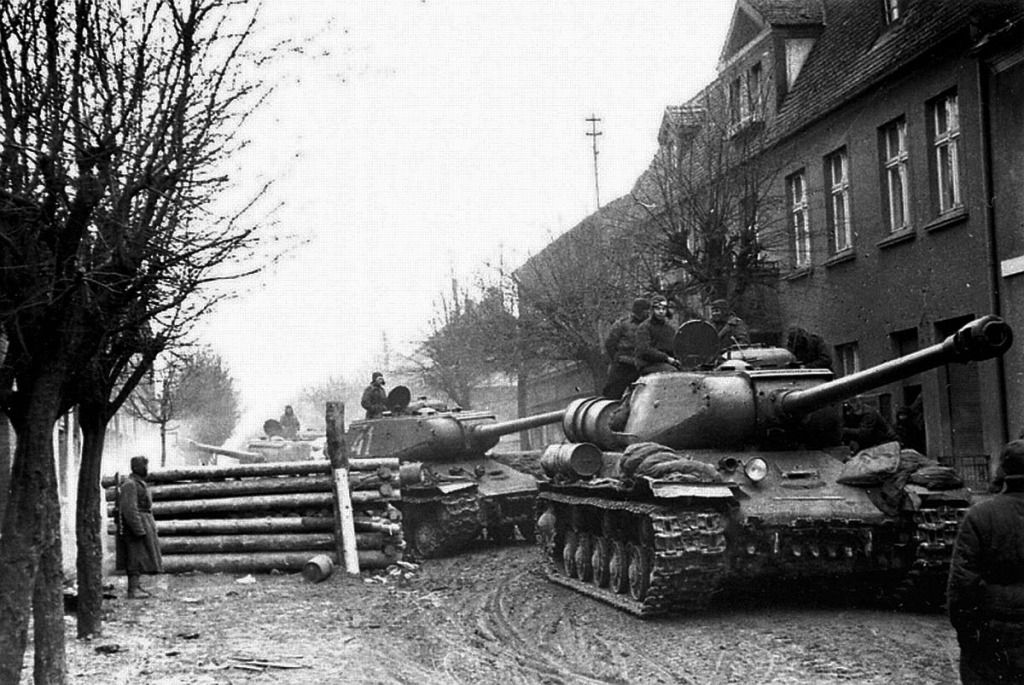 I had built this IS2 a while back,yet another dream build from Tamiya,WIP pics of this one were lost
I added some extra stowage to it by using some rolled up blankets from my T34 kit and some other bits n pieces from Tamiya and Trumpeter. The major change i made to the tank was in the markings, as i felt that nearly every model you see of this Russian beast has that large white cross painted on the turret so i wanted something different and i used a white slogan decal instead and i think looks very cool on the turret,i love these slogans in Russian that the Soviets used to put on their tanks during WW2.The tank itself was painted in Russian green and weathered up in stages but i will prob do some more as i see from the pics is still a bit to clean looking for my liking
For the diorama base itself not much adjustment was needed as was more or less completed,i wasnt happy tho with how the tank 'sat' on the mud so after these pics were taken i added more of my no more nails material that i used for muddy groundwork and raised it up better in keeping with the tracks.I also added some empty shell casings around the front area of the IS2,these are from Tamiya as well and are Panzer IV empty brass shell casings,an adandoned German helmet was also added.The telegraph pole in the pics is from my other Russian dio and as this is removable was just used here for demo purposes but i will be making another one and using some more roadsigns also from Tamiya.
I will be using these Miniart figures for the diorama,three of them anyhow and also i will be poping the commander figure that came with the IS2 in the turret,these were made already and i have them painted now and will be up in the shots in the Ready for inspection section when finished,which will be hopfully tomorrow and i hope to bring this one along to the meeting at the Marks Models on Saturday night.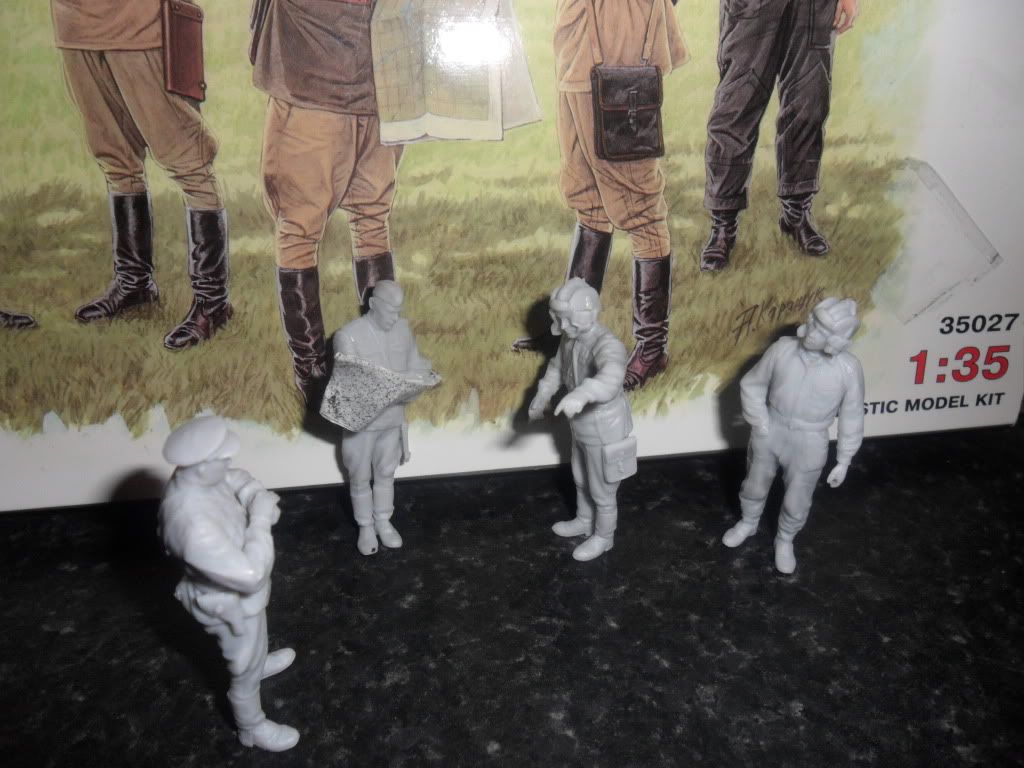 And some shots of how it stands now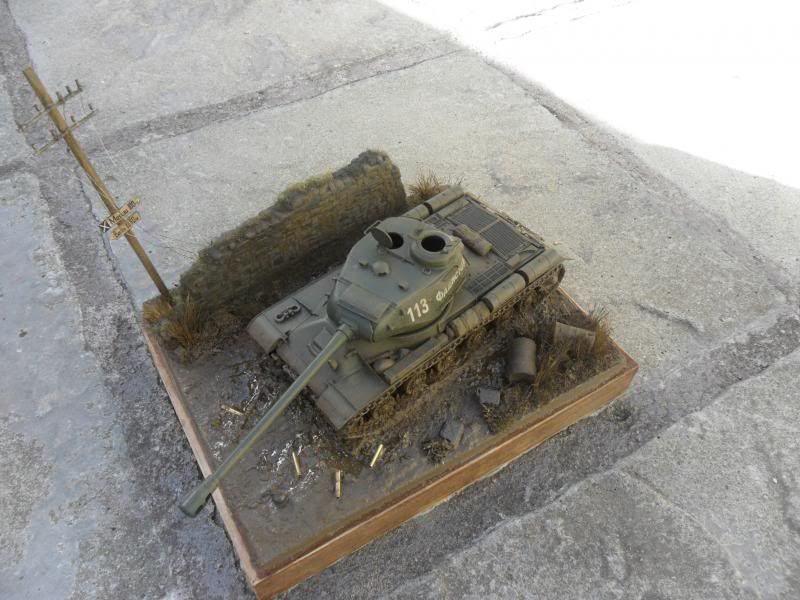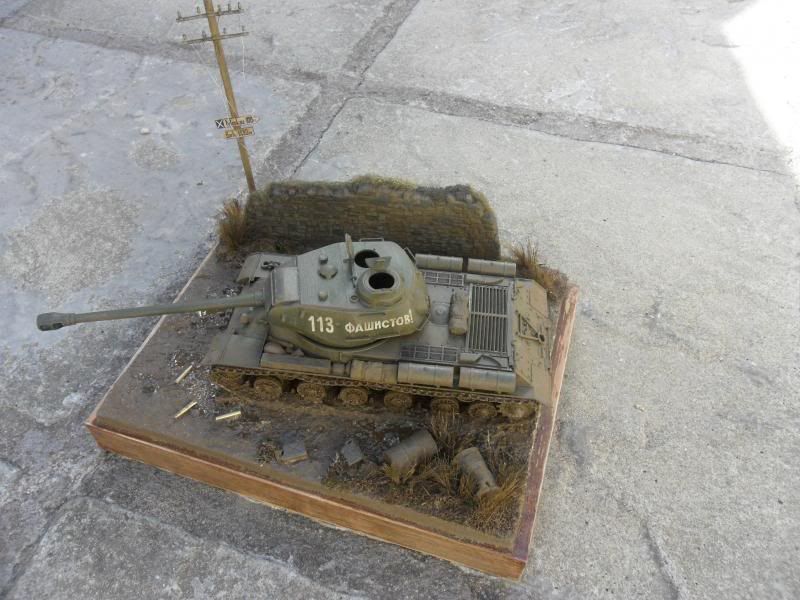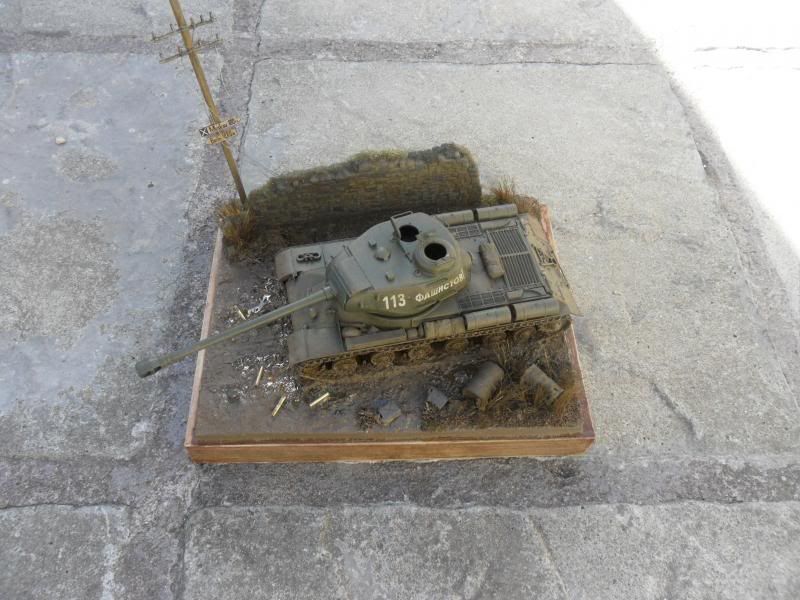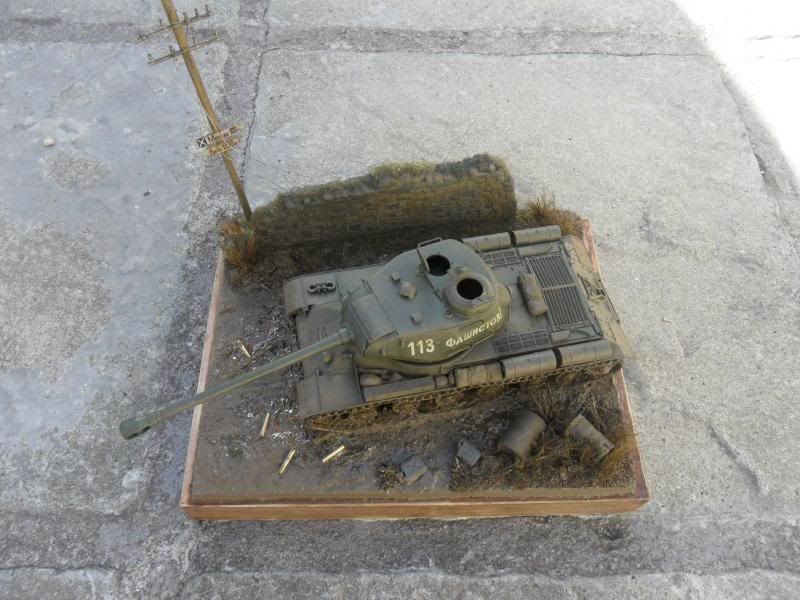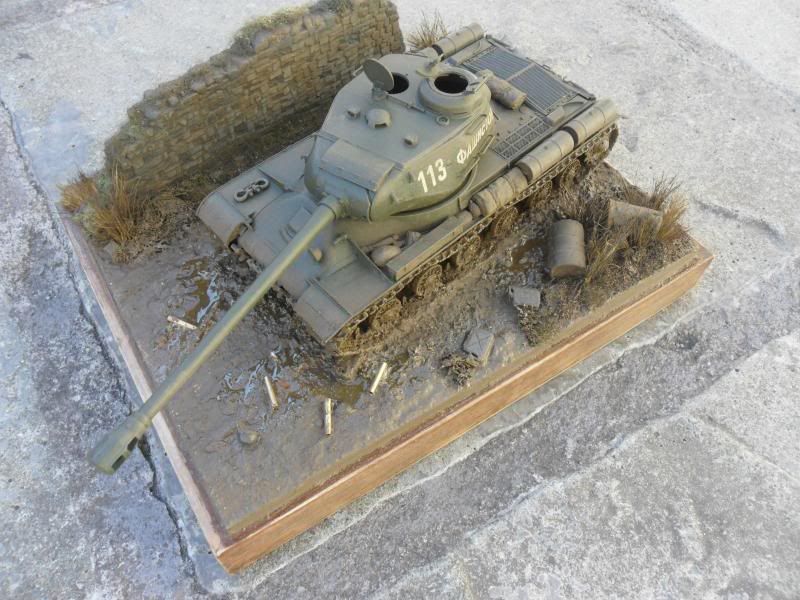 The picture frame base must also be finished off prob with just a dark stain,and just some more clear varnish here and there again for that muddy wet look effect on the groundwork,
Cheers,Brian