hey lads some great work going on already and some very interesting builds to follow over the coming months.
i have made a small start on the russian field kitchen miniart dio i am planing and hopfully get some more done soon.ill also be doing a dio with a knocked out tank,kv1 most probably,on a bombed out damaged street with some torn n worn propaganda posters of lenin,stalin etc.the street might possibly have a shop called MARX
.....i also have some russian miniart soldiers that i will prob use in some capacity,ideas ideas.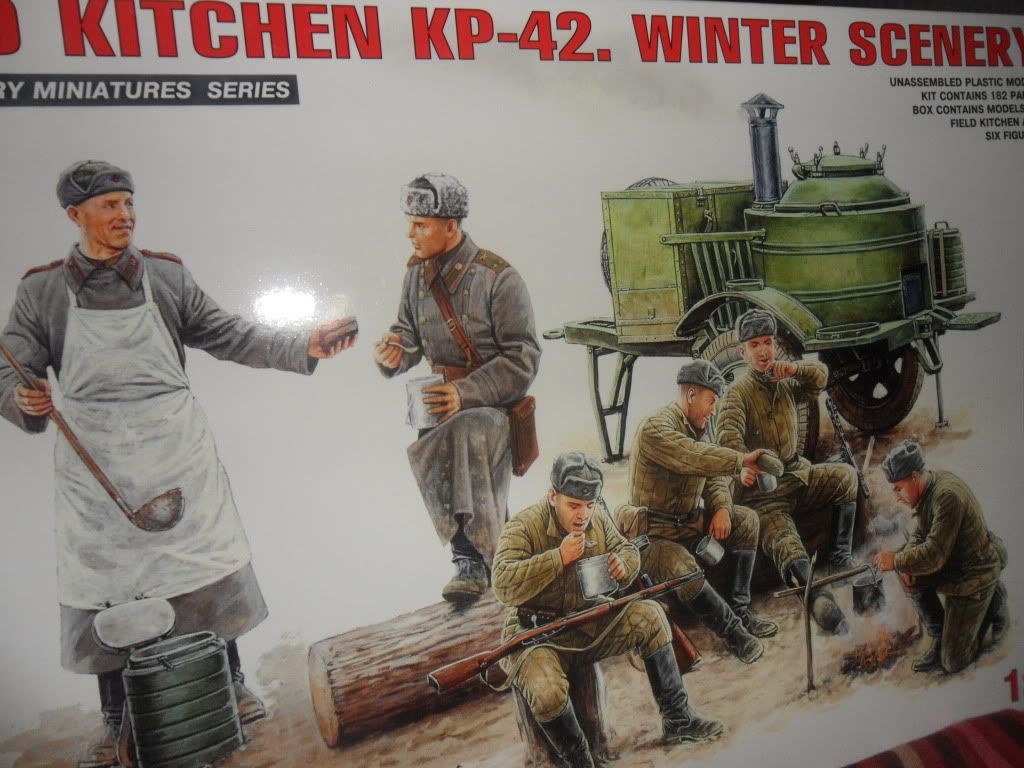 will post up pics as the builds continue.......
cheers,Brian