Hey fellas!
Well, I don't know how much of a start I'll get on my build this side of Christmas, as everything is up in a heap, but I'll get the thread started anyway. It was just exciting to open a fresh kit as I haven't touched a model in nearly two months let alone a new build. So here goes...
This is the aircraft I'll be modelling using the
Roden 1:72 An-12BK Cub
The box shots...
Everything nicely sealed and contained. There a fair weight of plastic in there!
The sprue shots... aaaaah, the smell of fresh plastic!
The extras I'll be using for the build. Decals by Authentic Decals. Photoetch by ACE.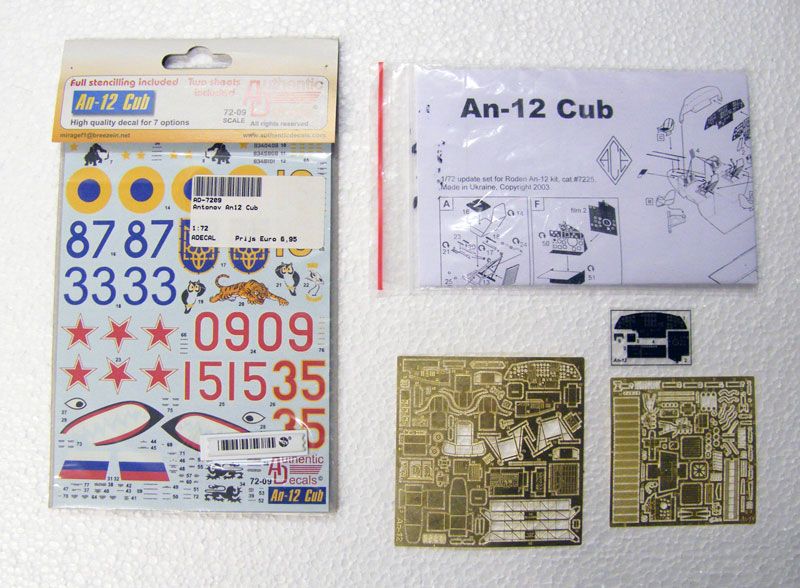 First things first, I'll dunk the clear parts in Johnsons Klear and leave them as long as possible. This will protect the clear parts during the build (e.g., protects from fogging caused by glue)
Then I'll need to study the instructions for a while to figure out the best build approach and which subsections can be built up quickly. Also do I add a whole lot of pain to the build by doing the interior too!?
Stay tuned!
Vinny