Hi folks
I'm a long lapsed modeler (25+ years without) but now back in the saddle again courtesy of my 5 year old. Over Christmas he managed to get an interest in aircraft and we built some models together so that he had something to play with. It was definitely a collaborative effort as we would put some simple click to fit models together and then he would then help paint some of the others.
So we have been learning an working on models since January. Living in Russia we have we have been building a lot of the local models. We have been trying to learn as we go along and I would really like some input into our work and I'll continue to learn bit by bit as we go along.
Let me know what you think of our work. We are just using brushes at the moment. I'm not letting a 5 year old getting his hands on an airbrush, not that I have one either
our first build was a Zvezda click fit Messerschmidt. no primer and no gloss for the decals. a bit tricky but with the paint. (first post so seeing if the imbedding will work)
and really bad reaction to the matt spray on the enamel paint. (one more lesson)
next up was a zvezda FW190, again a click fit. this one we did in gloss and matt. The little lad didn't want this one with wheels down so we did a belly slapper....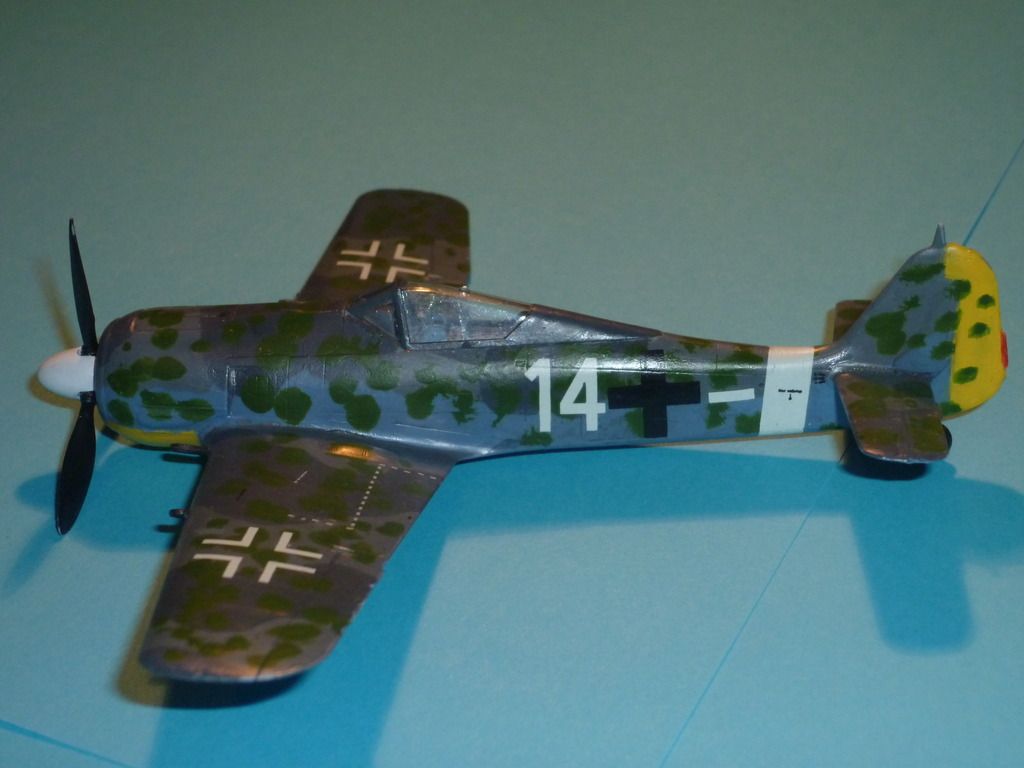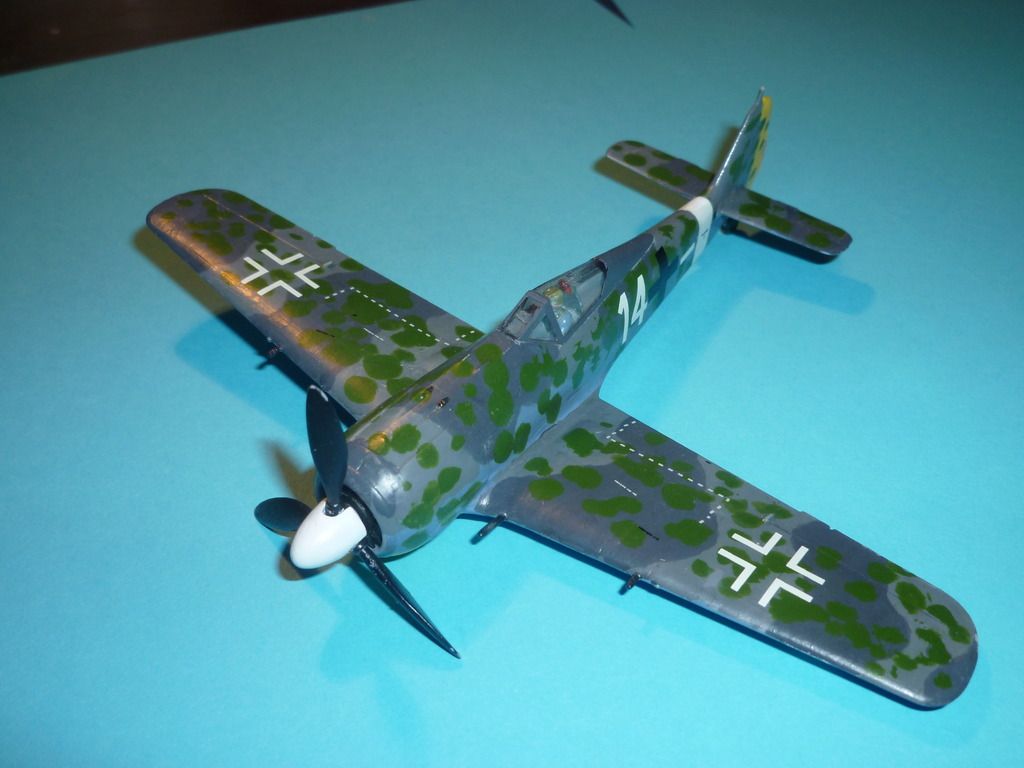 next up we did a revell F4u1a Corsair (the nice black sheep squadron one). it lost all its appendages as the little fellow spent plenty of time playing with the models.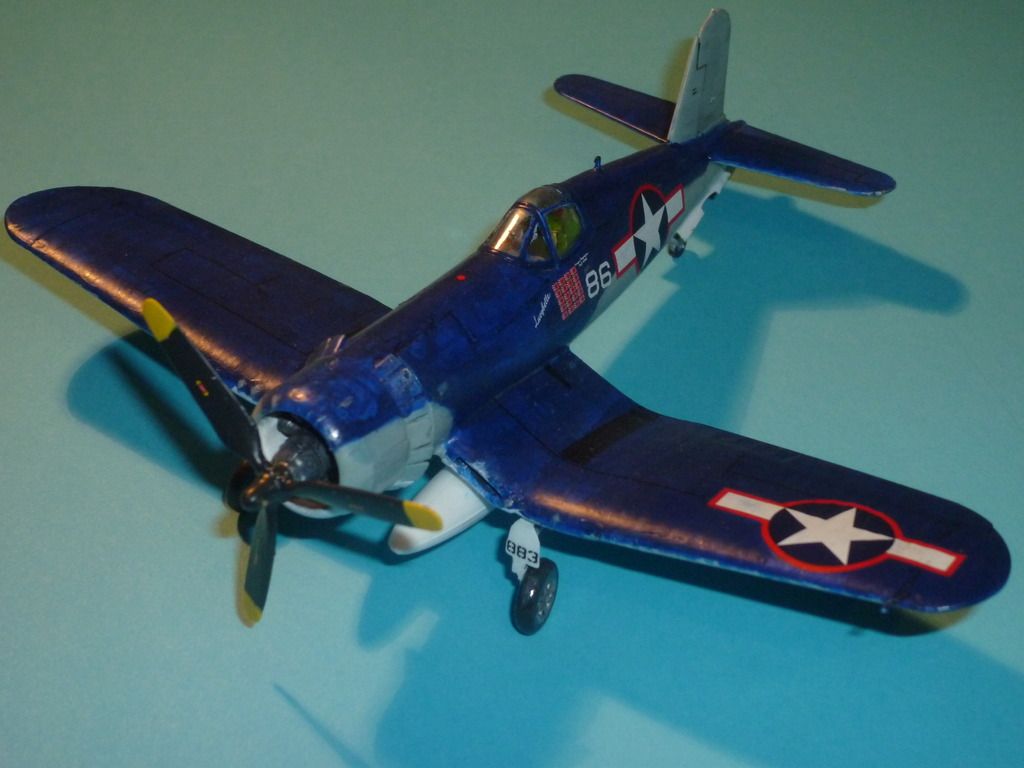 We then went onto a Eastern Express Wellington Mk1c. its an old FROG model apparently, and horrible to work with. it was so bad that having looked at the decals, I decided it should be named after Hogar and left it as it was printed on the sheet. The paints were Akan, which were wonderful to work with. None of the transparants fitted and we still had to putty them into place. what a nightmare.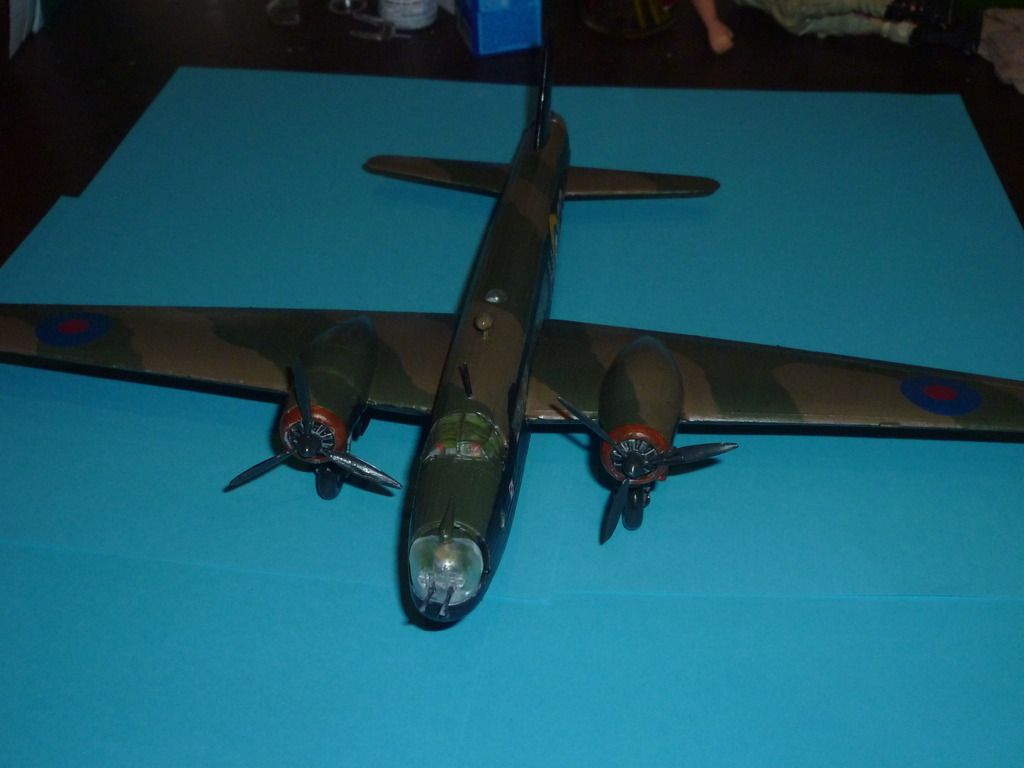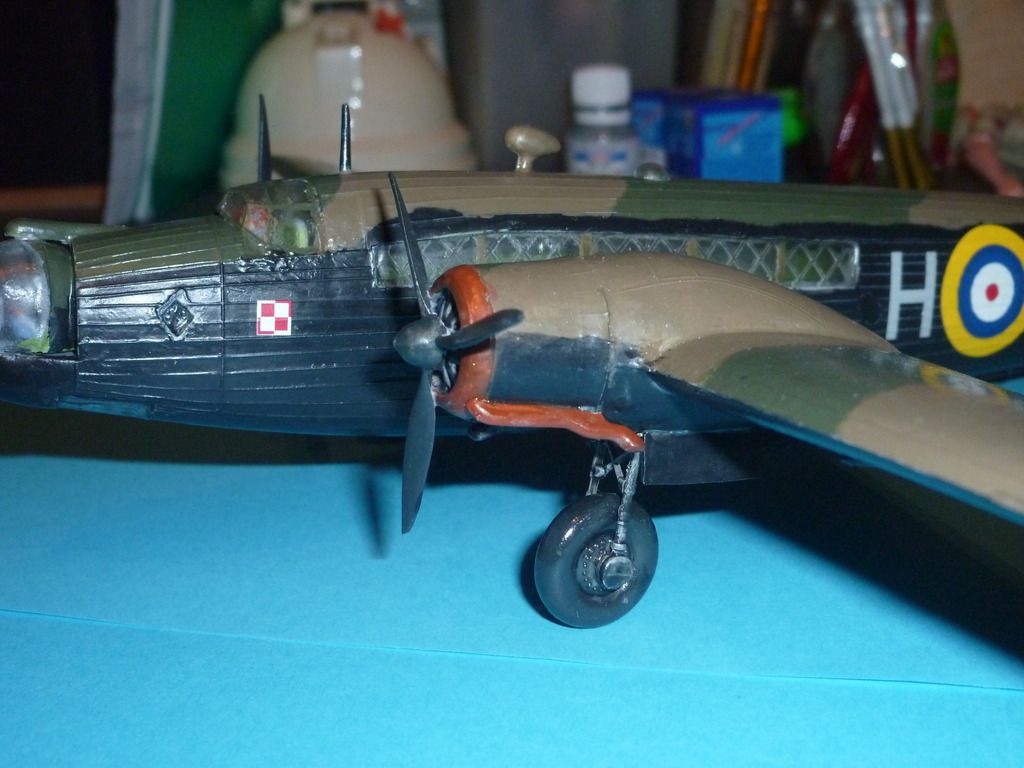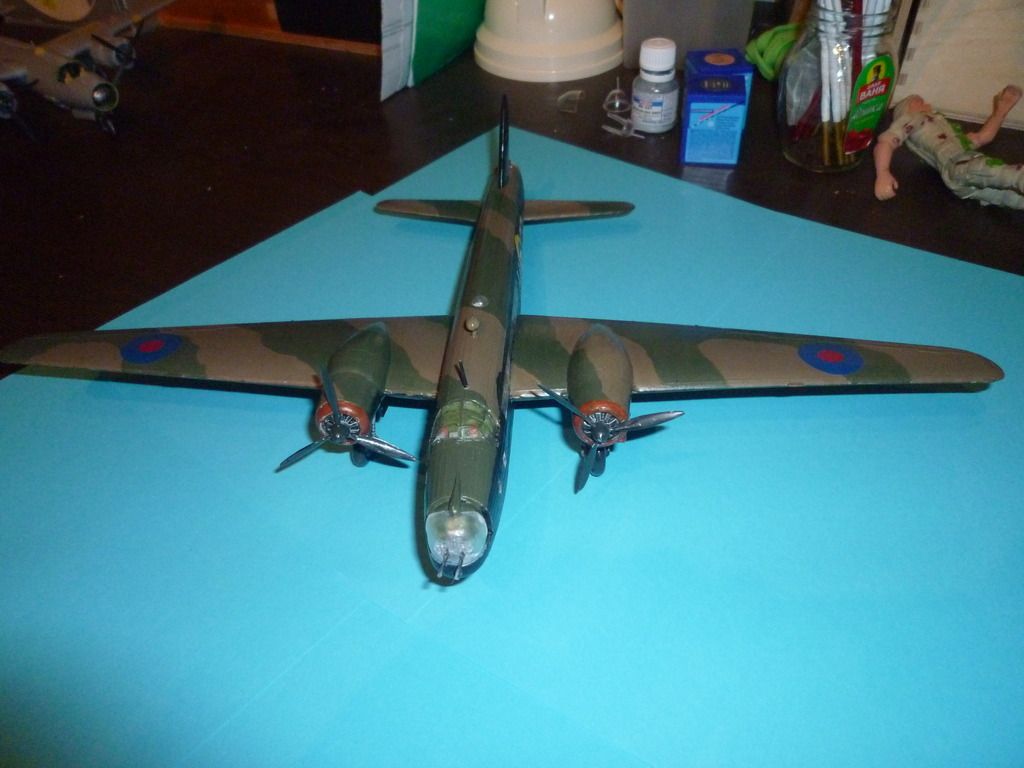 next up was another old FROG/eastern express model. this time a tempest. we got to practice cutting plastic as there was a big gap in the air intake and some putty working. the cockpit disappeared somewhere up the designers a##e.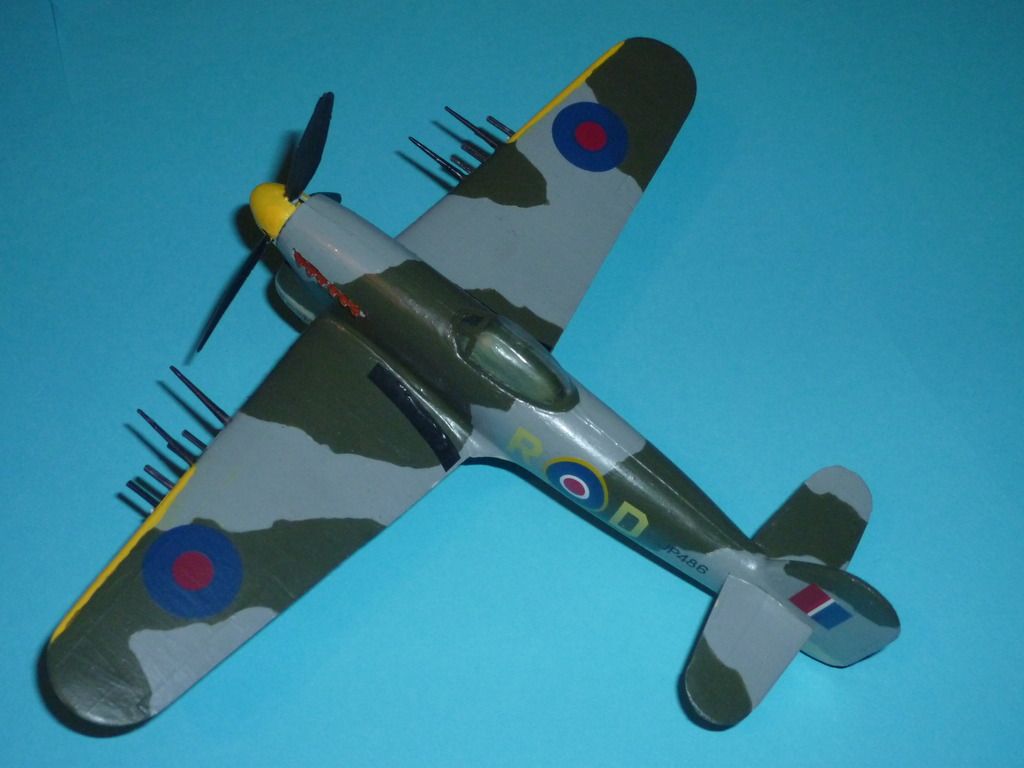 an an amazing lack of wheel bays
so then currently on to another eastern express/FROG model. I am obviously a glutton for punishment. I am not sure that I have enough putty if this is going to continue as bad as this little Marauder.
you should see these wheel bays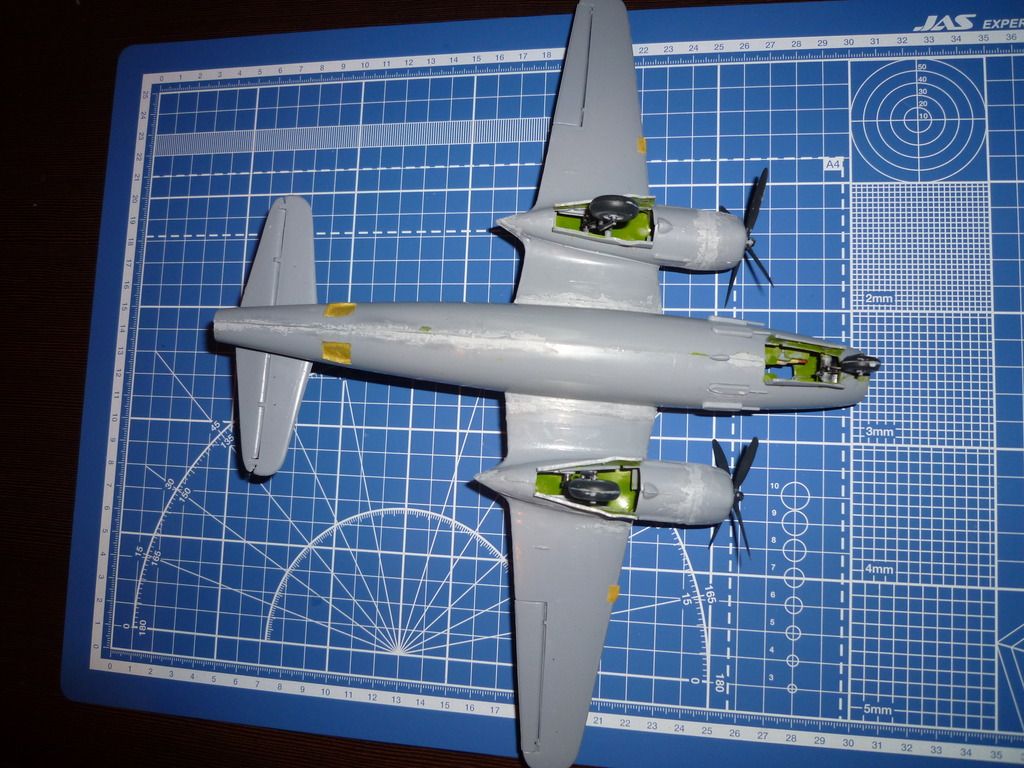 so please let me know what you think. I like to keep the wee one involved in each model in some way. they are toys for him to play with so I think its only right.
David