Hi,
This is a news from Model Miniature at 1/72. (
www.model-miniature.com
)
LRU / M-270 (French MLRS), available here:
http://www.model-miniature.com/product. ... roduct=549
The vehicle can be mounted in the firing position or in the road position.
This complete kit includes antennas and accessories for the French version. The wheels and tracks are molded in one block.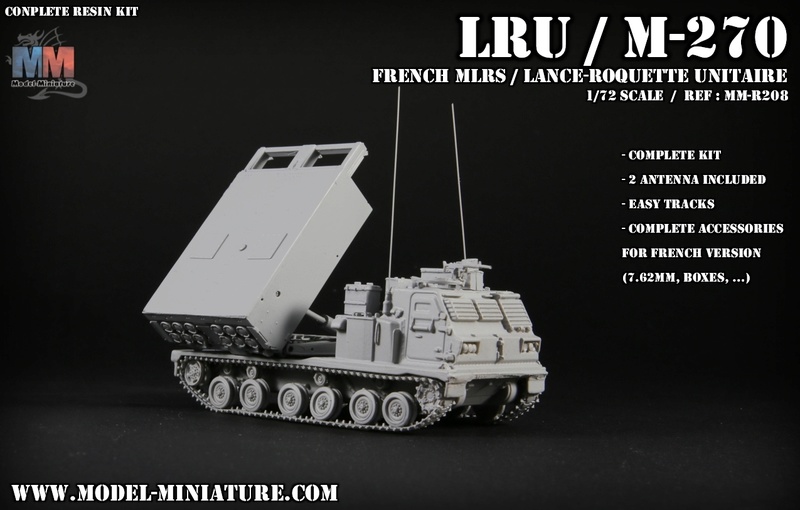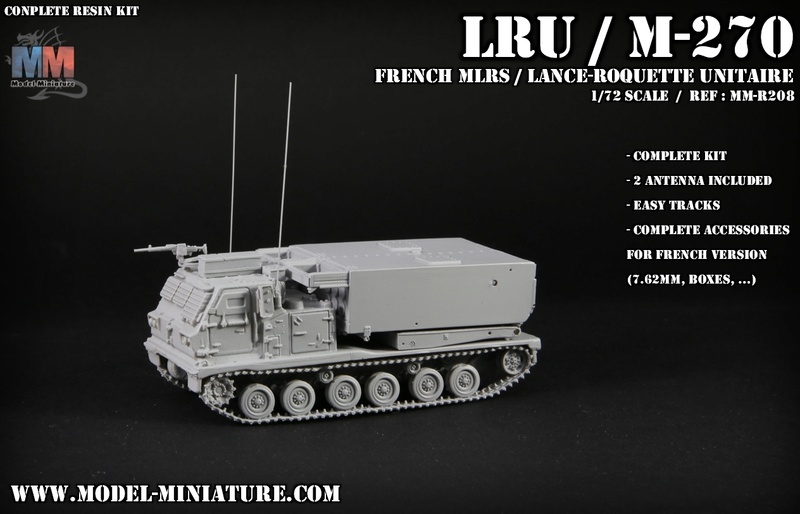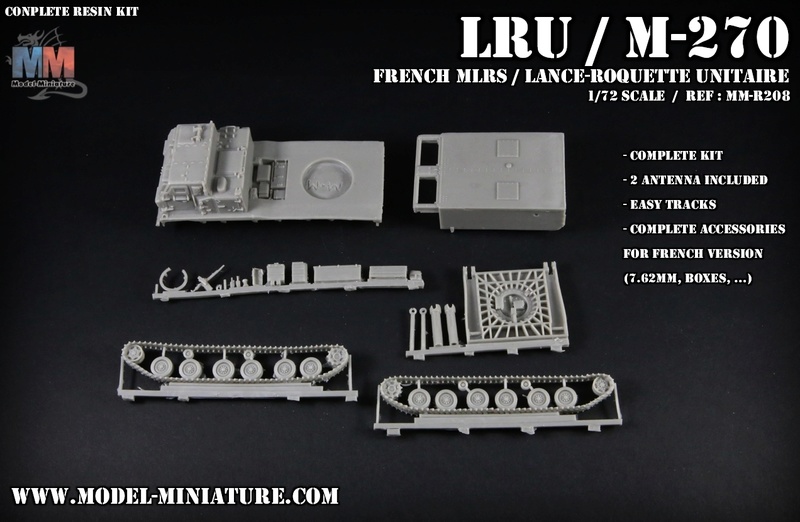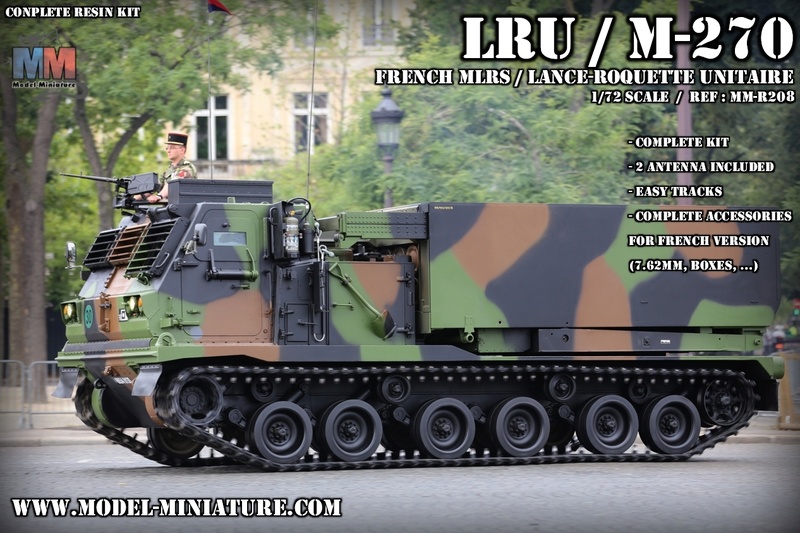 Julie
www.model-miniature.com