With little or no bench time lately i decided to get back to work on my Tamiya Stug IV which i had wanted to make a diorama for and as my last two dioramas that i finished were Russian based, it was time for a German based subject again.So i was working away this when i got time and using a standard picture frame base, i made groundwork again using my favorite material,no more nails, and just made a simple base setting using static grass and some high grass and used some twigs to add some trees at the back for some depth to the diorama.The groundwork was again made to look muddy looking as is my favorite type of diorama to do.The Stug was made with the intention of being sunk well deep in Russian mud.
The Stug itself got some stowage added at the back in the form of excellent stowage/tarps that i got from Steve at ValueGear at the show down in Listowel,his stuff is excellent and i would highly recommend it,brilliant for adding extra detail to AFVs in 1/35.I also added a bucket and a few jerry cans.A Miniart figure was poped in one of the open hatches and also a map was added .I also added some 'camoflage netting' to the Stug in the form of medical gauze in places such as the barrel,missing side skirts etc and i was very pleased with how this turned out as was my first time trying this on an AFV.Adding just enough without overdoing it and not taking away from the vehicle itself.I painted this using acrylics and wanted it to blend all in with the Stug and the stowage on the rear deck.
The two figures at the front which give the diorama its name are from Dragons Totenkopf Division set and are two excellent figures/poses as one would expect from Dragon.A couple of empty panzer IV shell casings a discarded Soviet helmet were added for some extra detail were the figures are hunting their Soviet prey.
So overall i am pleased with how this diorama turned out,prob needs a small bit of attention still here and there but for now here are some pics as it stands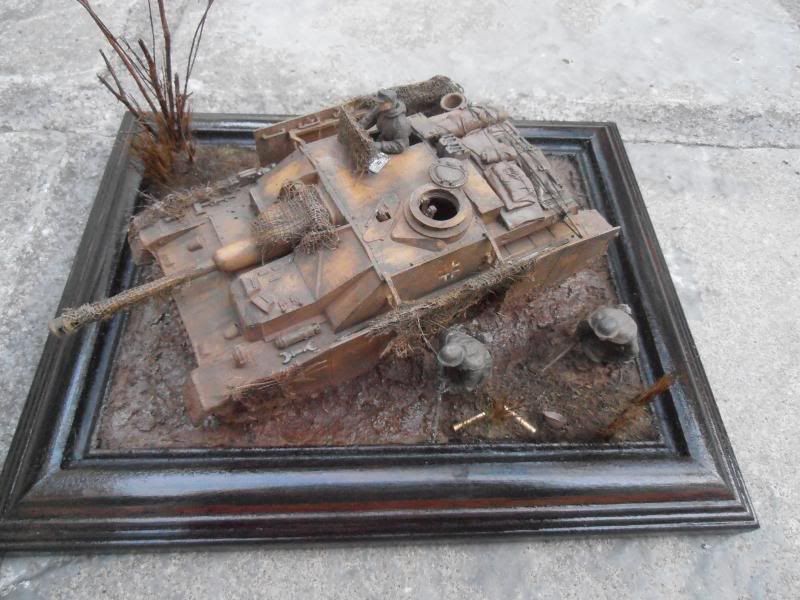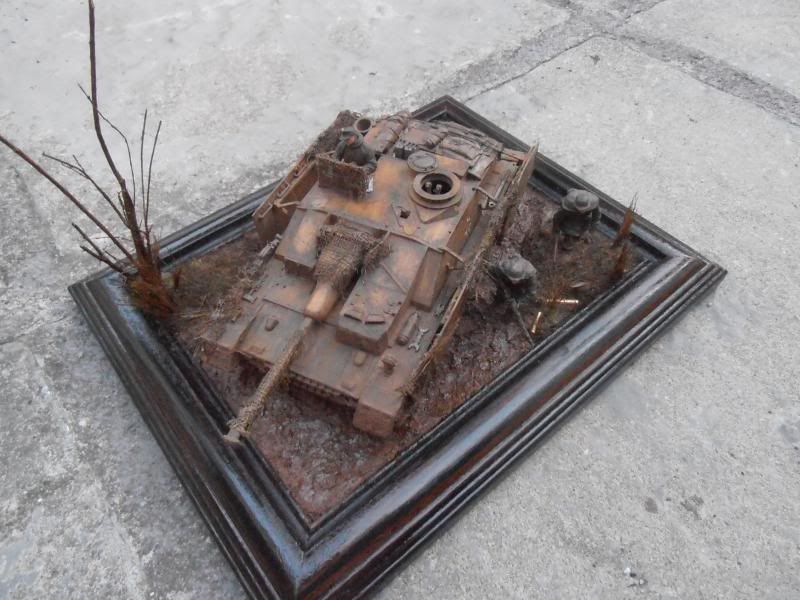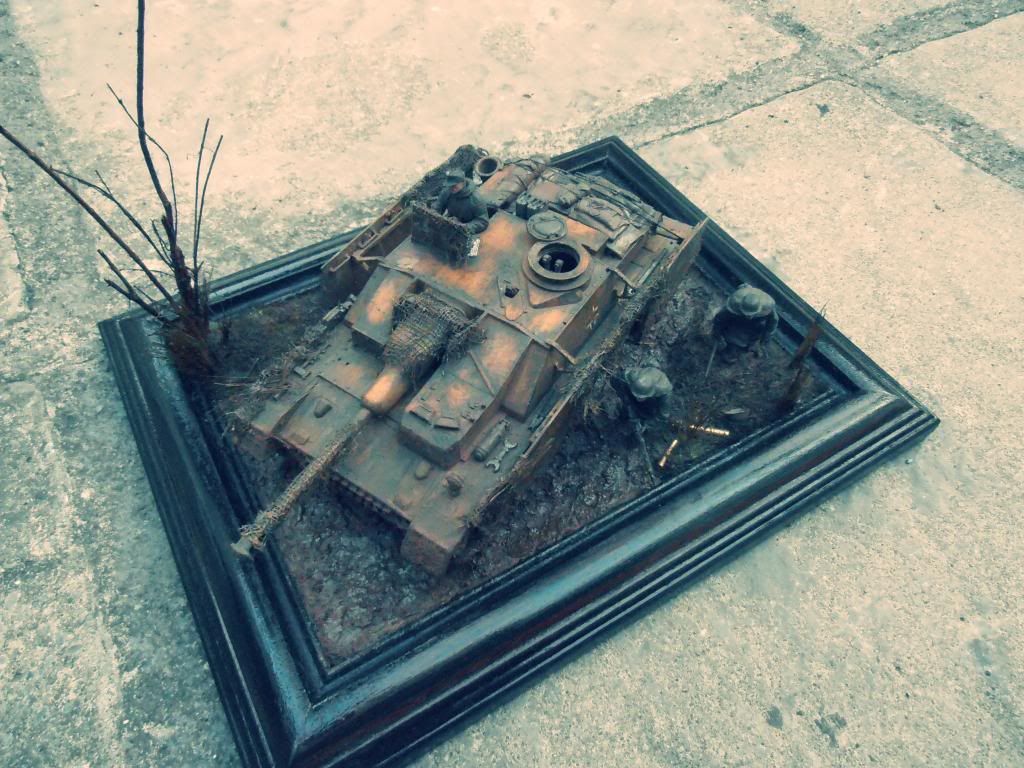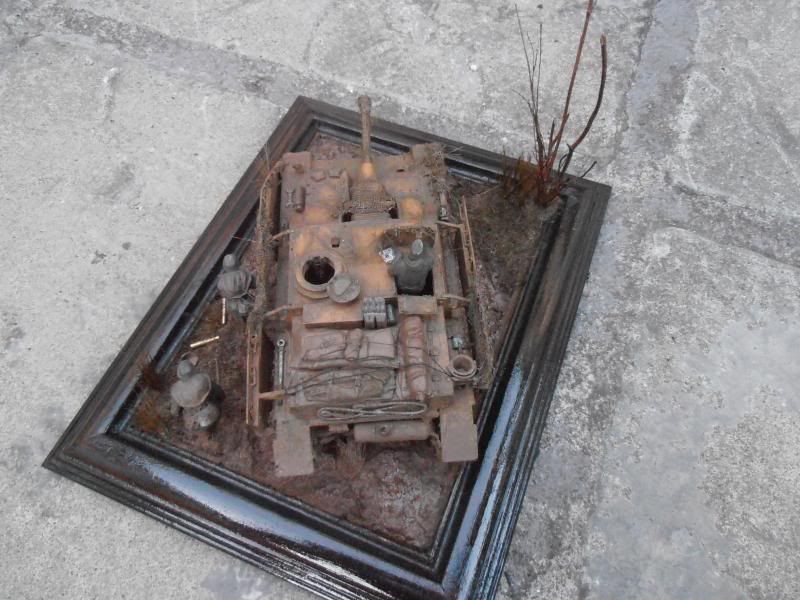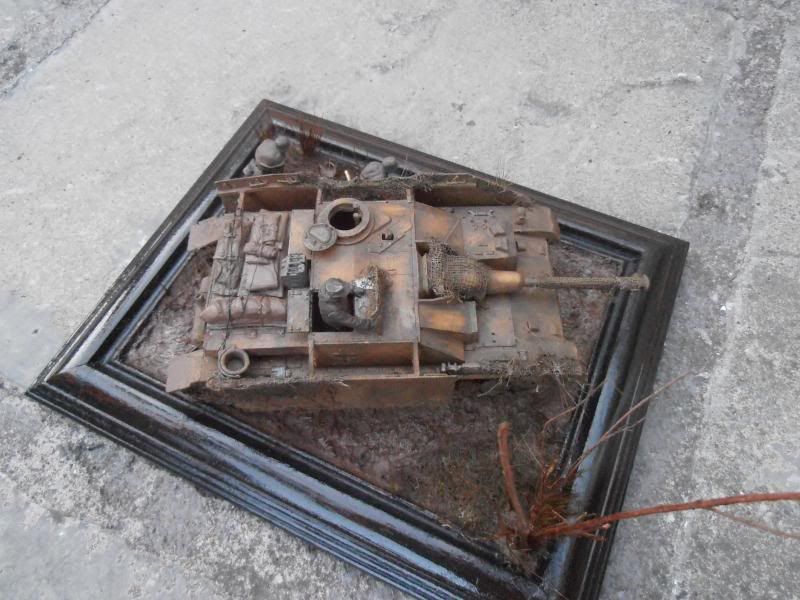 Cheers,Brian