Here is my 1/35th scale diorama which includes Tamiyas IS2 tank and figures by Miniart and Tamiya at a roadside briefing somewhere on the road to Berlin in 1945.The maps are also by Miniart,as is the country road base and wall. The base was fixed in place to a picture frame for extra height and better display purposes.Extra detail accessories included in the diorama include empty Panzer IV and Tiger 1 brass shell casings,Tiger 1 ammo crates,jerry cans and fuel drums all from Tamiya.I also added extra stowage to the IS2,a mix of gear from Tamiya,Miniart and Trumpeter.The Russian slogan decals on the turret are also by Trumpeter.
I was very pleased with how this diorama turned out which started off as a diorama in the Russian group build using Miniarts Russian field kitchen and soldiers at rest but ended up as this one which i much happier with as i felt was too much empty space on the diorama with just the field kitchen and them figures so i will make a smaller base for them sometime in the future
I will def be making more Russian WW2 armor and figures as well in the future.
So here are some pics of the diorama in its finished state.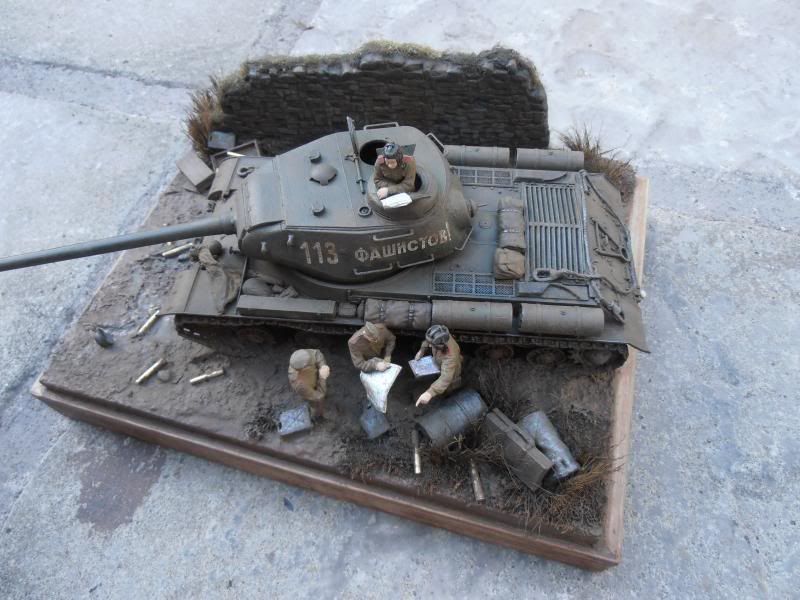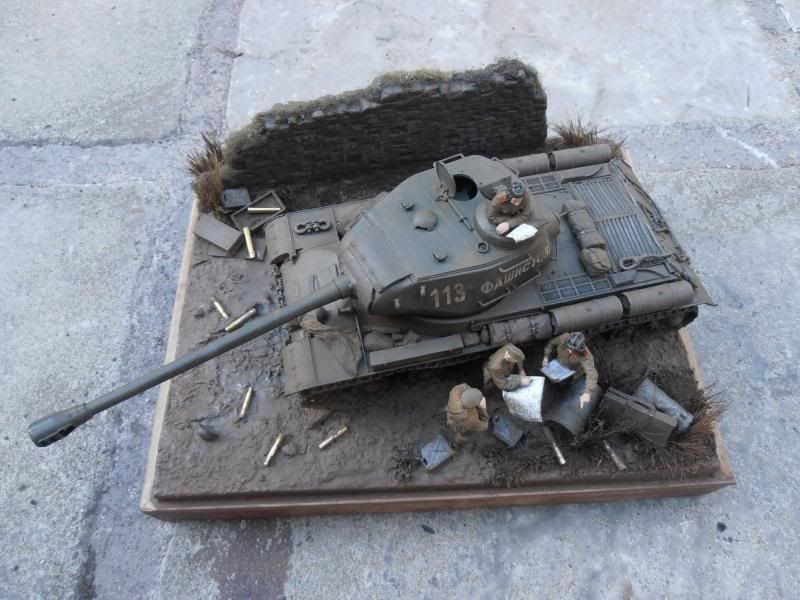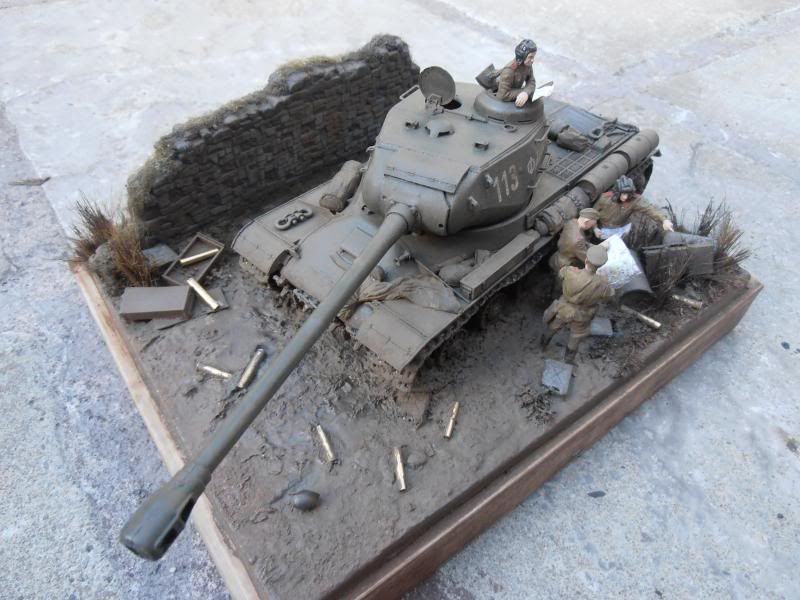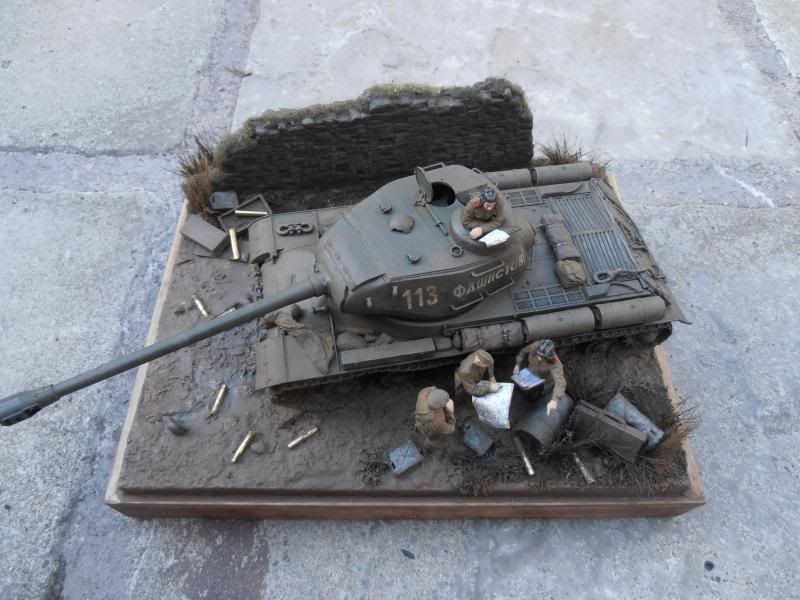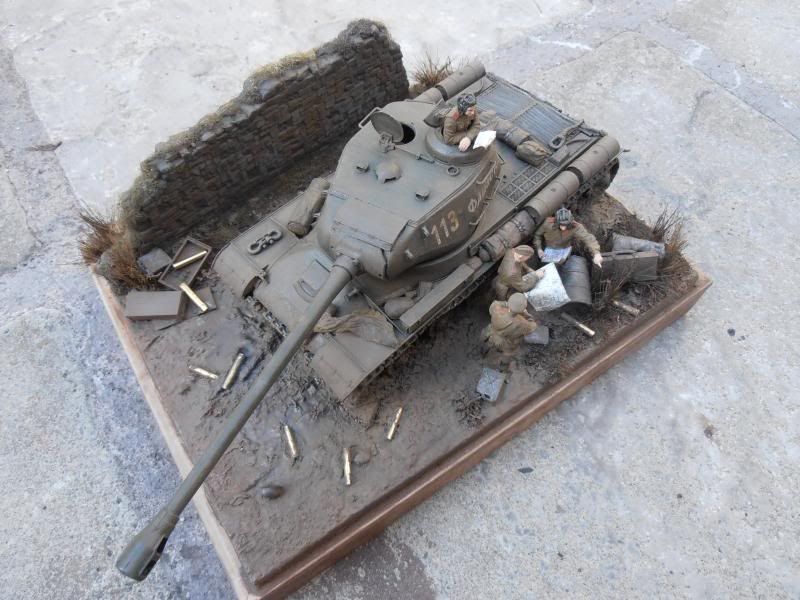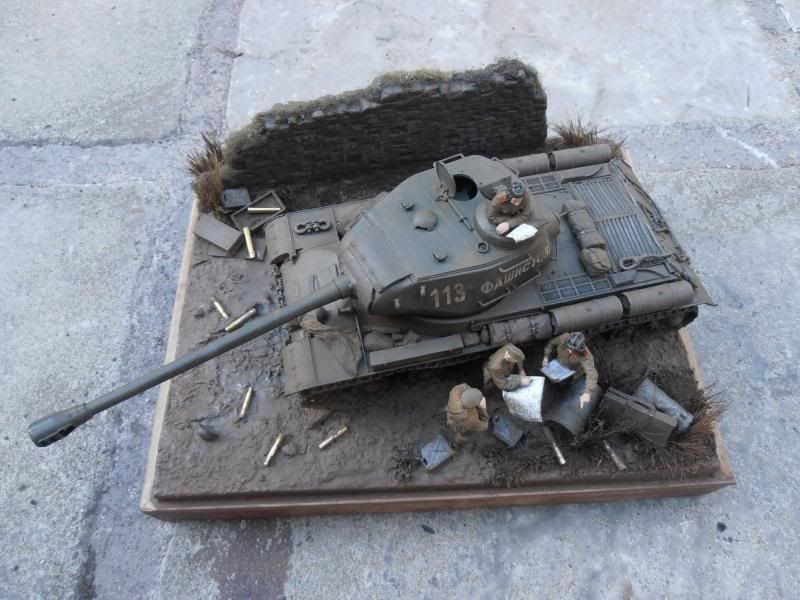 Cheers,Brian