Lads,here is a few shots of another dio i have on the go which will depict a scene from an urban street area after the Luftwaffe have done their work and the infantry assualt troops have moved in to mop up resistance during the Blitzkrieg which was unleashed on Poland in September 1939.The main vehicle for the dio is Tamiya Hanomag sdkfz251/1 halftrack and troops that came with the kit.I also will be adding a few more figures from my stash which will be of use for this dio.The base and buildings are from Great North Roads,a company which makes great kits,buildings,bridges,roads etc for dioramas.The base and buildings are ceramic as oppsosed to plastic for a change,brilliant for extra realism.I also got some loose bricks for adding extra rubble to the dio also form GNR.I also used small stones which i have for extra rubble,some also added inside the bombed damaged buildings.
There is a lot more work to do to this one yet with obvious painting of the halftrack,add the tracks etc painting of the figures and put them in their final positions,for photo shots they are just placed around.Ive the initail painting of the ruined buildings and rubble and the pavement sections done and will be doing a lot more using pigments for a dark dusty look which i like for my dios.I will also be adding window frames,shattered glass etc to the buildings and some work on the interiors.Street lamps,shell casings etc will aslo be added in time.
I had a choice of vehicles i could of used for this dio,Panzer II or III but for depicting the troops in action the halftrack was the best choice.
So here are some work in progress shots so far
Kits used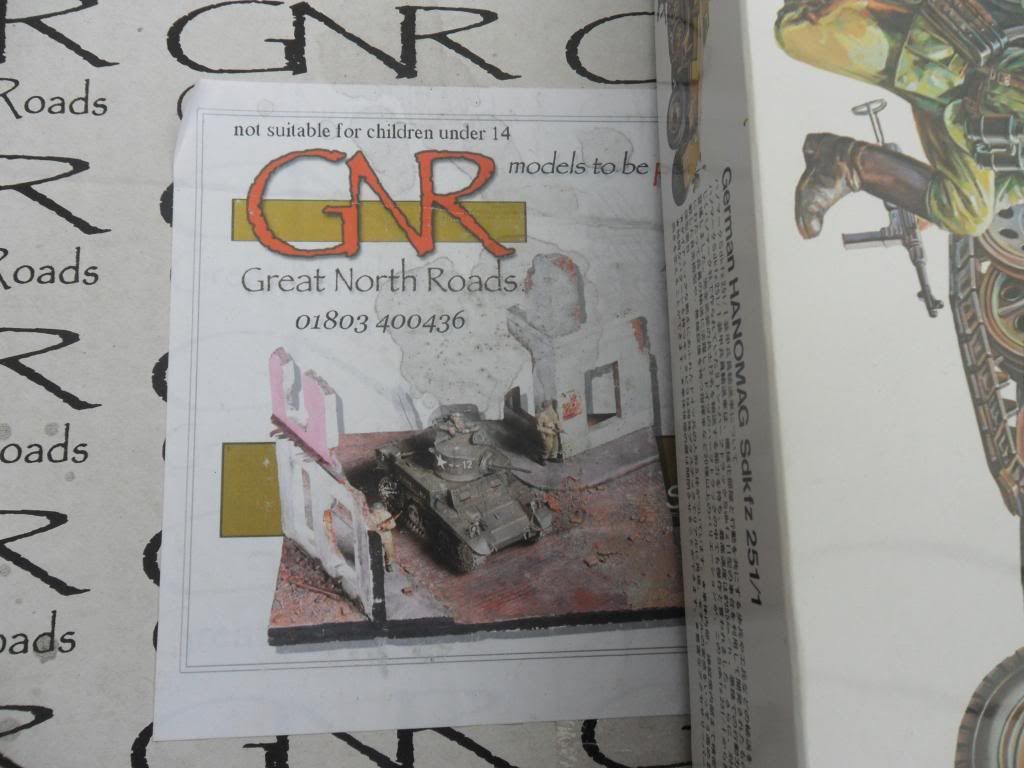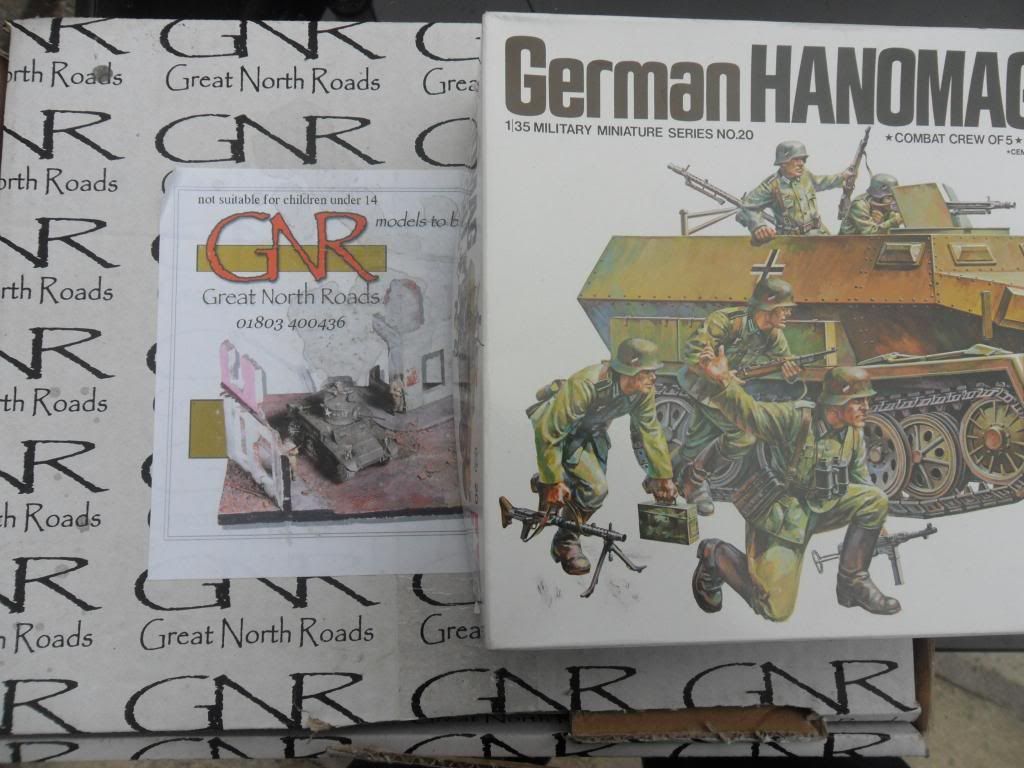 Urban Diorama basework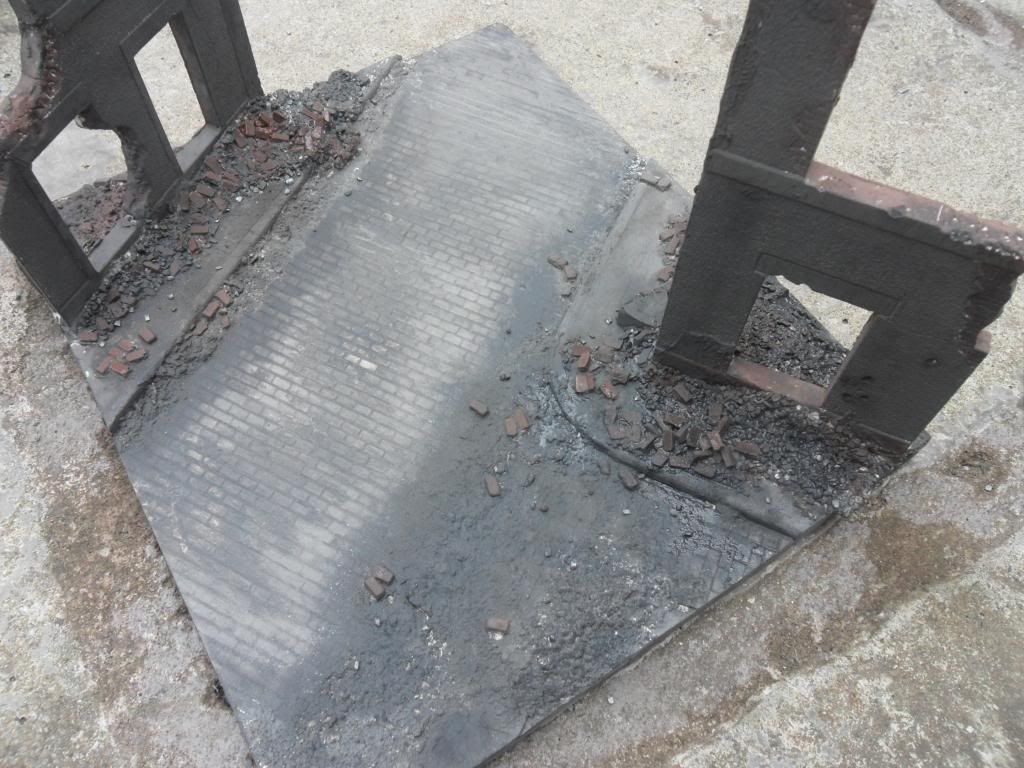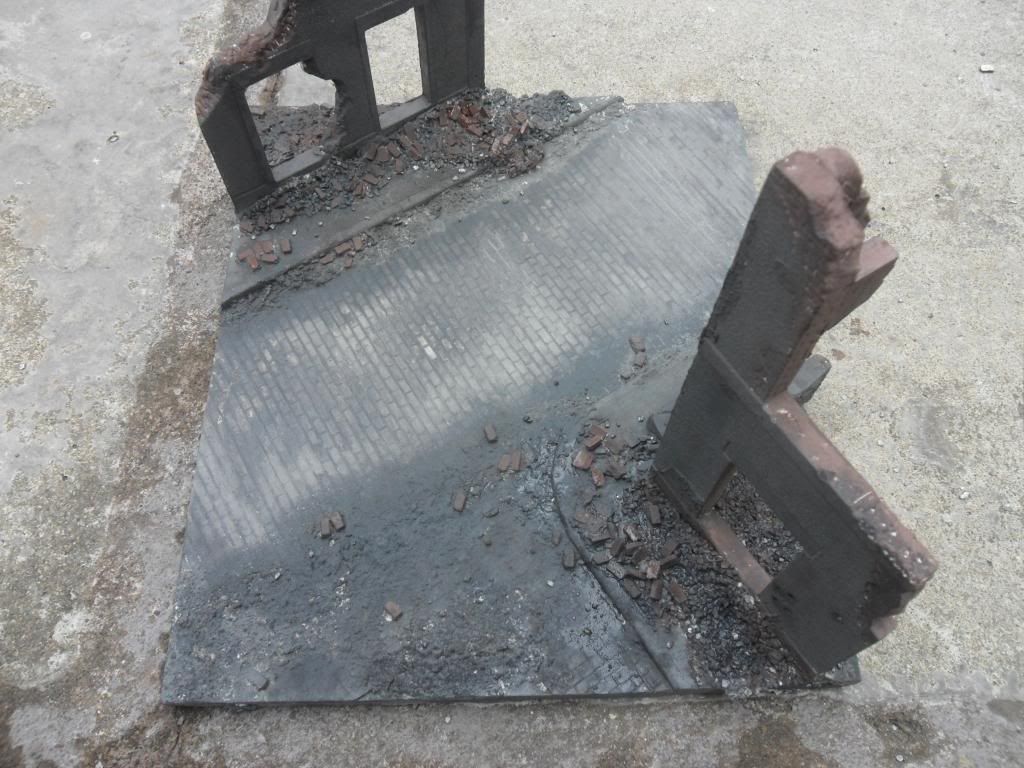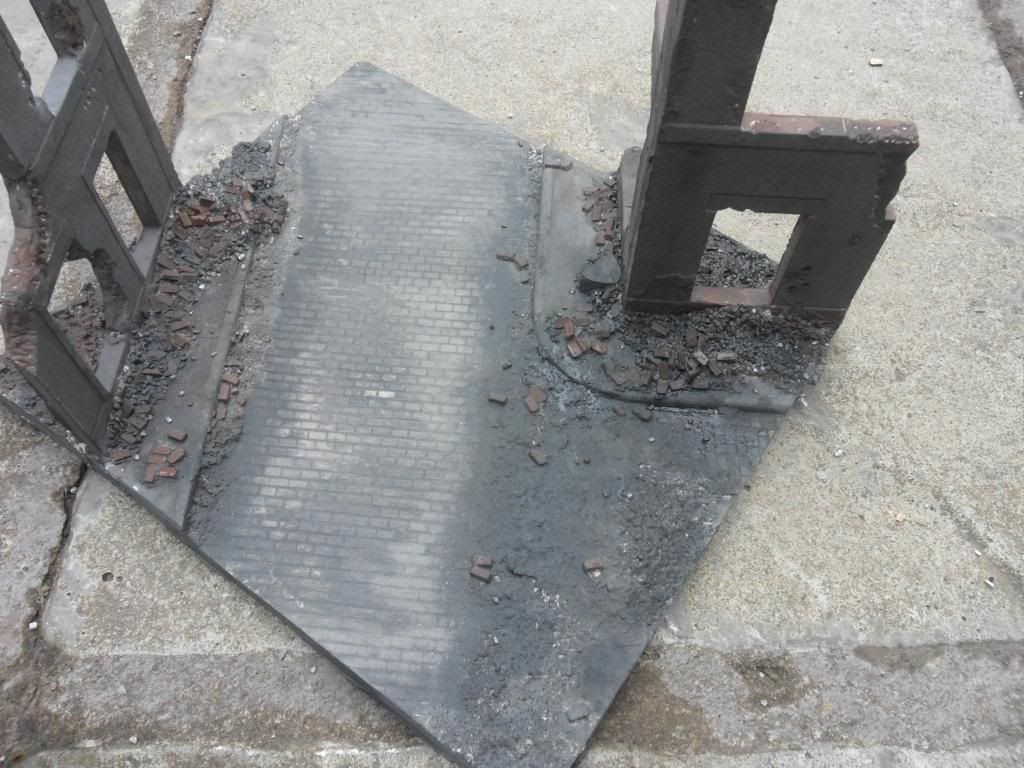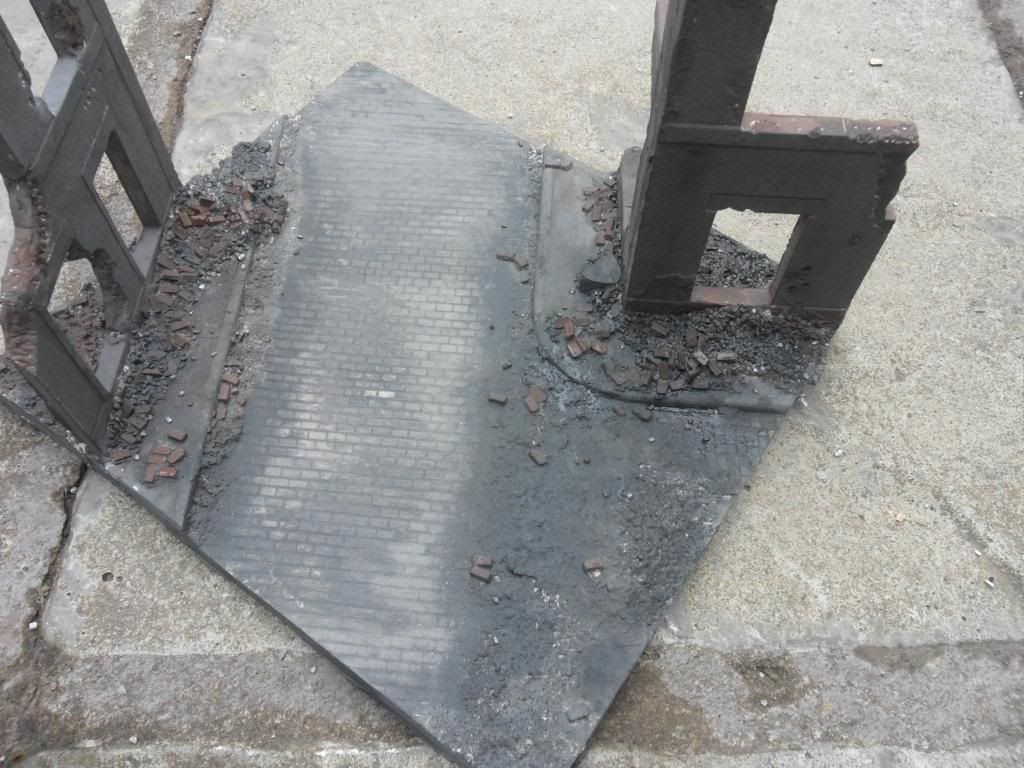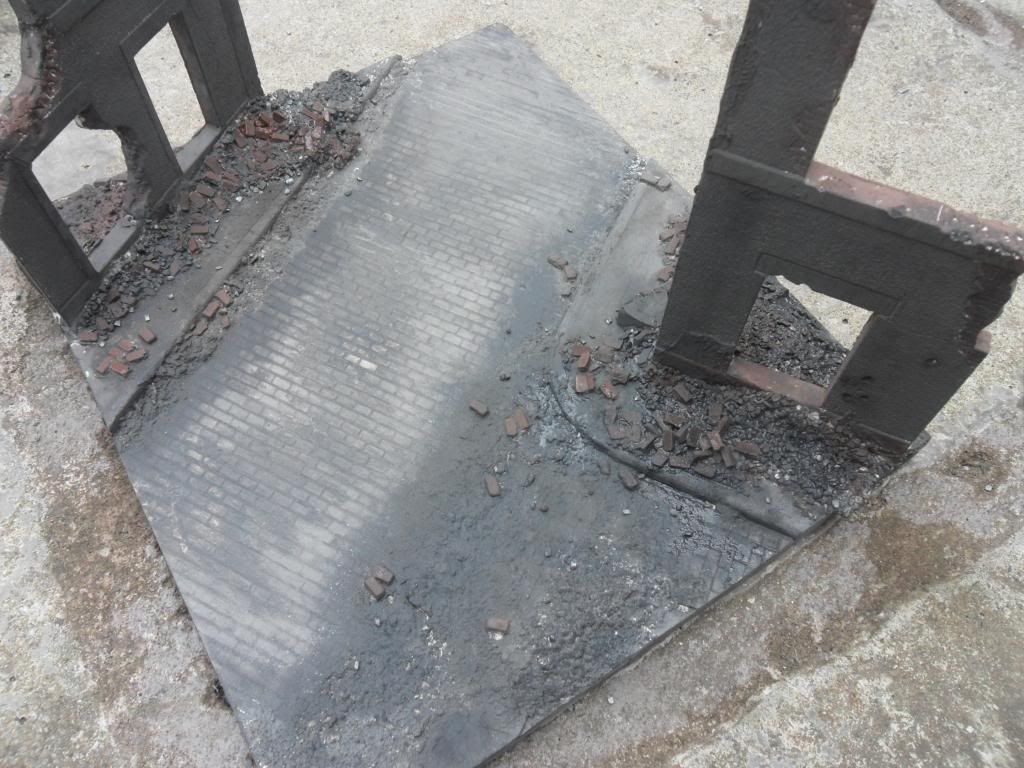 Extra rubble added on pavements and at buildings and on the street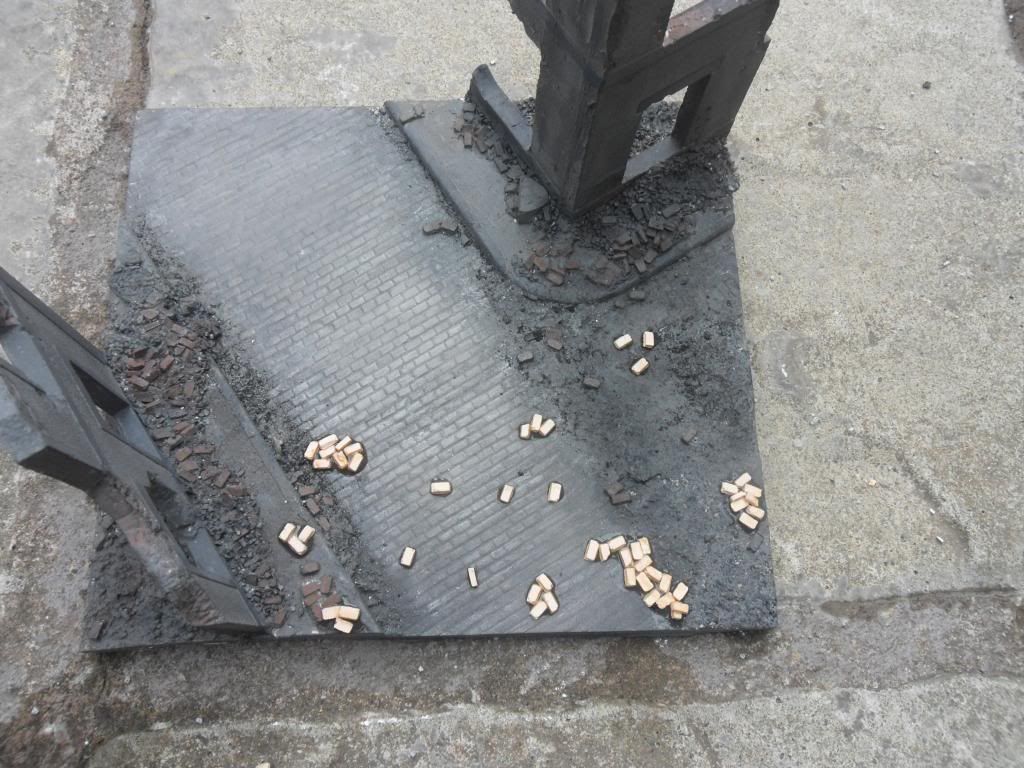 Tamiya Hanomag and Combat assault troops