Crikey, I'm getting the sense of scale now… this is going to be a lifetime project!!
Fab work Leo
Vinny
---
Totally amazing Leo, will you be able to get it out of the attic? or can we all come visit?
---
Thanks for the kind words Lads ,if i get in the stira thats planned it may come out, if not your welcome anytime Owen
the main build is done now time for the first and second fix chippies to come on site so lots a balsa and coffee stirrers
,
just for a change a scenery i built the gun been used instead of the howitzer, miniart kit not a bad kit at all few gaps and some flash but nothing major .
pics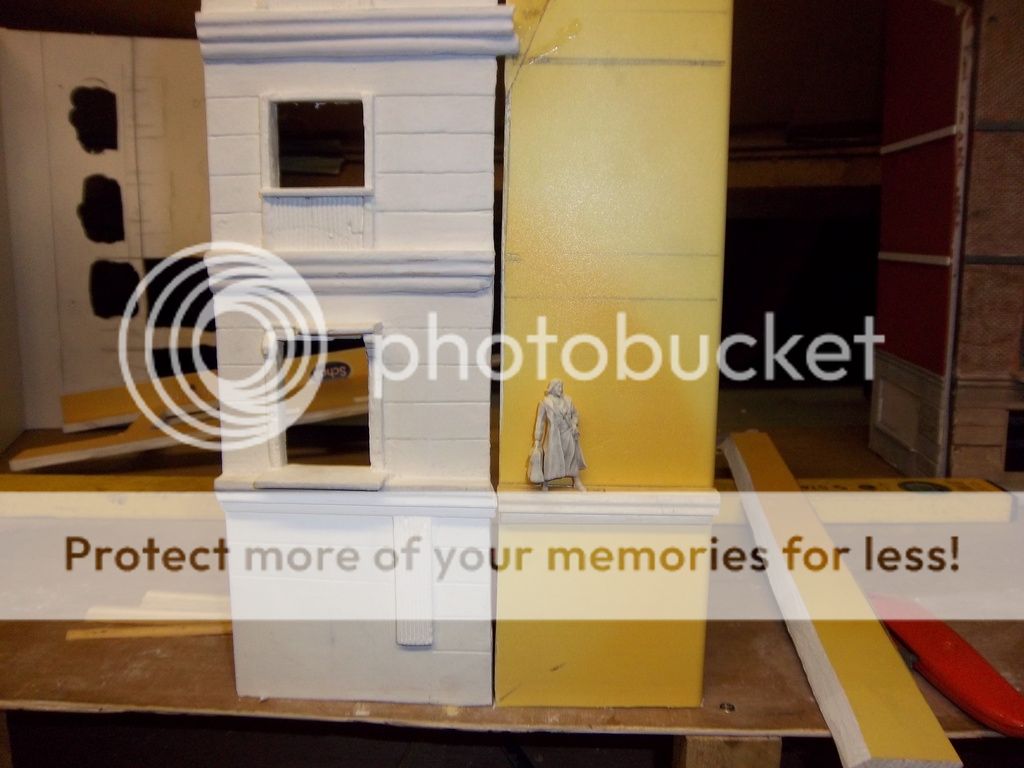 ---
After me last post there was war on site i said the chippies wer coming on site well i forgot the plasterers and they all turned up at the same time
alls ok now,
this building lark aint half taking up some time, few pics .
---
[img]http:/[IMG]http://i1162.photobucket.com/albums/q538/leohealy/001_zpsfrrosplt.jpg[/img]
---
I know it sounds like a stupid question, considering the stuff you've built before, but is this scratch built? or some of it anyway. If it isn't, you should find some way of casting and selling it 'cos that really is something else. I know it probably is, but I had to ask, it's a kind of modelling you don't see ever.
---
---
the way things are going more like this still tipping away lifts installed
---
ha love the beer name,

love the blocked up windows looks neat

---
I think you need to talk to the Council on this one,
I reckon you need planning permission for a dio of this scale.
---
---
Who is online
Users browsing this forum: No registered users and 1 guest