Are you not finished this yet!?!
Almost there. Excellent work.
V
---
Posts: 577
Joined: Sat Apr 21, 2012 10:32 pm
Location: Corcaigh
Hi there,
I got a little done over the weekend & tis finished at last.Painted the few small bits like guns,nav lights,mast.Glued on the aerial & a bit o rigging,the step & finally added some metal wire to support the tailwheel which buckled under the weight of this big boy
.Last thing was to give this a lick of enamel.
Heres a few shots of the final progress.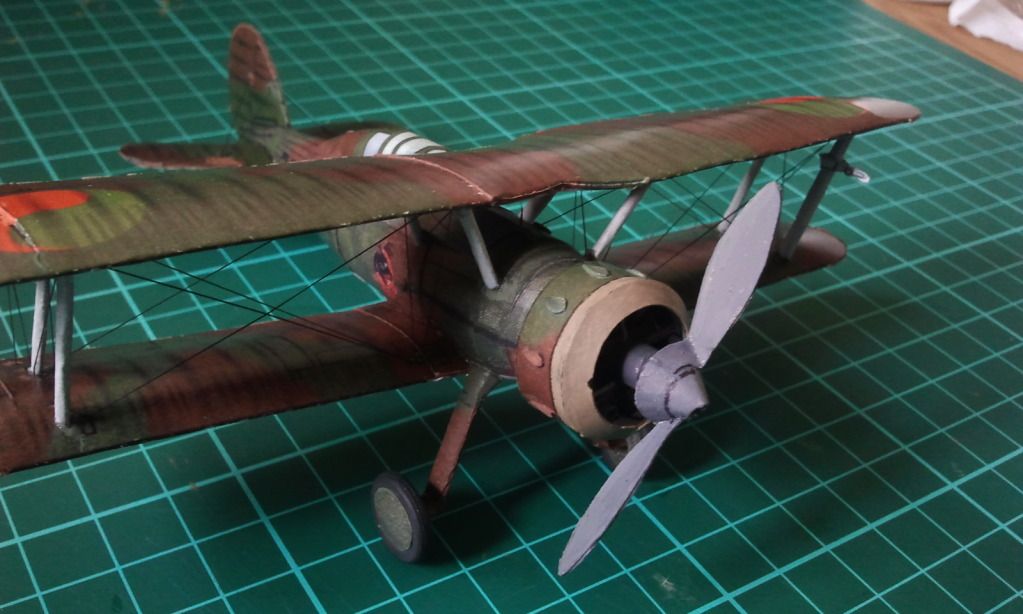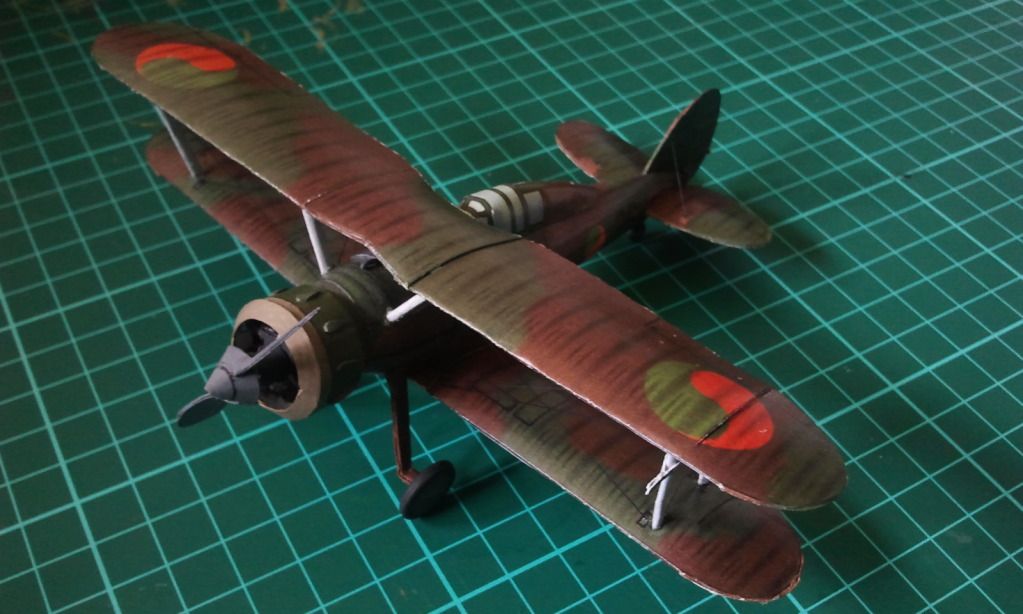 Well I got some experience with the paper modeling & no plastic was harmed in this build - only paper,a little bit of a cocktail stick,some wire & EZ Line elastic used.Made a few mistakes along the way which but that was expected & it gives the model a bit of character.Next few paper thingys I do will hopefully be better.All in all it was enjoyable,at times frustrating but also confidence building.I'll put up a better finished photo soon (the indoor light is a bit harsh).
Thanks for looking & hope you enjoyed the ride,
Anon....
---
Excellent! Well done for sticking with it and the results are superb considering it's made of paper
I think I'll be sticking with plastic though as I wouldn't have the will for all that paper cutting and shaping. I hope you have a nice storage display box to keep it safe as I don't think it'll take too many knocks.
Very enjoyable build. Thanks for sharing Anon!
V
---
---
Who is online
Users browsing this forum: No registered users and 1 guest