Just a quick update.This is the base as it comes in the kit,Spidey's feet should fit in the barnacles.
I cut out a modern Spiderman design spider in plasticard using a scalpel.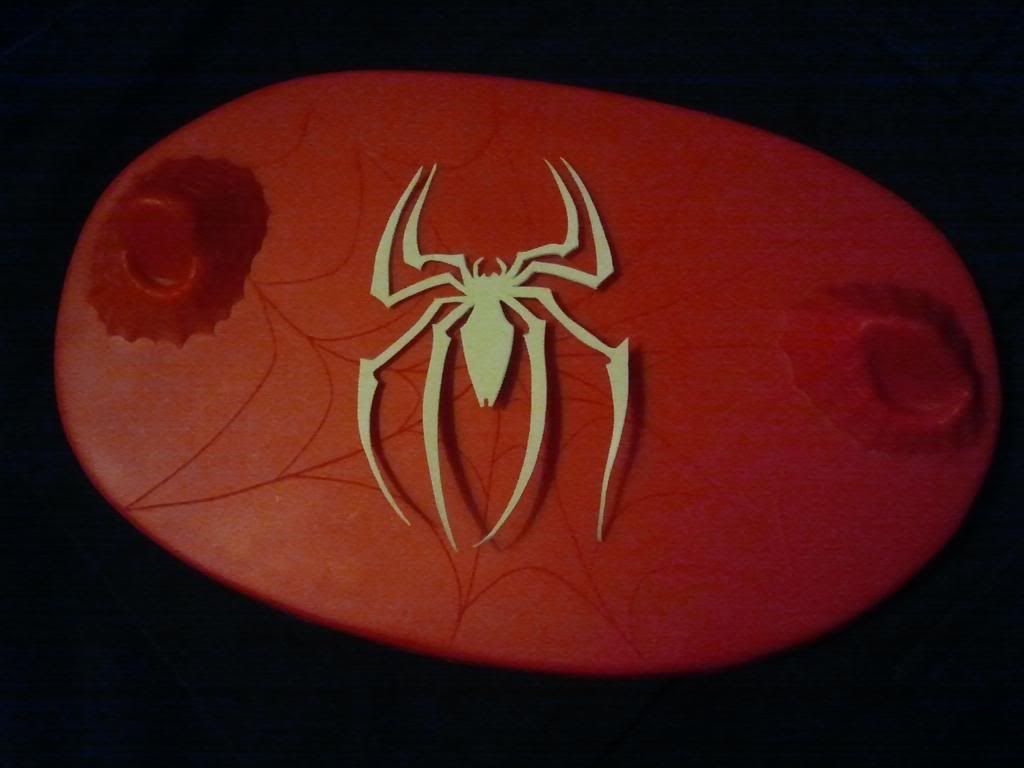 I sanded off the web design on the base & penciled in a replacement web.I cut some plasticard into 4 mm strip & beefed up the spider design.
The web was made with some 1mm & .8mm plastic rod just glued onto the base.
Another view with Spidey & the Spider.The barnacles were built up with Milliput to help him stay in the position.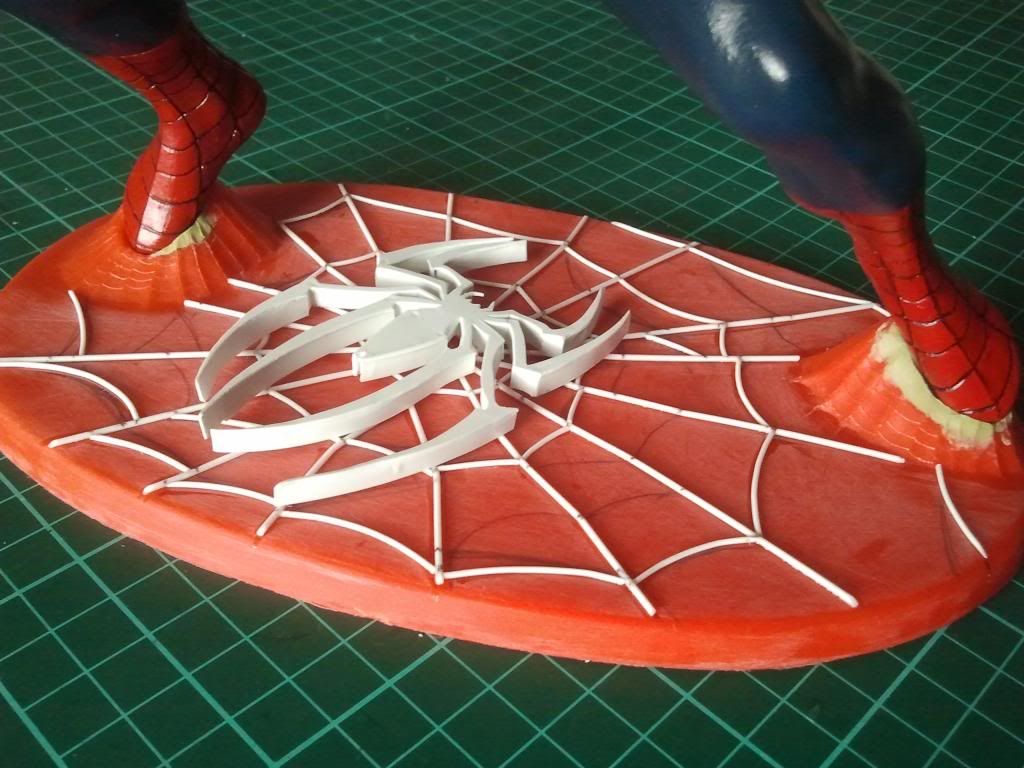 Just need to paint the base & Spider but no chance till Sunday at least.Cheers for lamping,
Anon...