Ok time to share some pics of another small,ish fig dio ive been working on. British Paras somewhere in the Normandy region , on their own Tour de France, ive a few title names but for now going with that one
When i started making the base for this one somewhere in a Normandy setting i a few ideas what i was going to place on it, a Kubel maybe or some German troops on patrol but then i decided on doing a British Para typed scene.
While going to order the Tamiya set of figs with the bikes over the weekend , i was in Marks on Friday and they were in stock, i could have bought the whole Tamy restock
Cheers to Wayne for saving me on postage
Sweet set of figs from Tamy with lovely detail on the bikes, excellent poses just perfect with thr room i have available on the base where they will be fixed.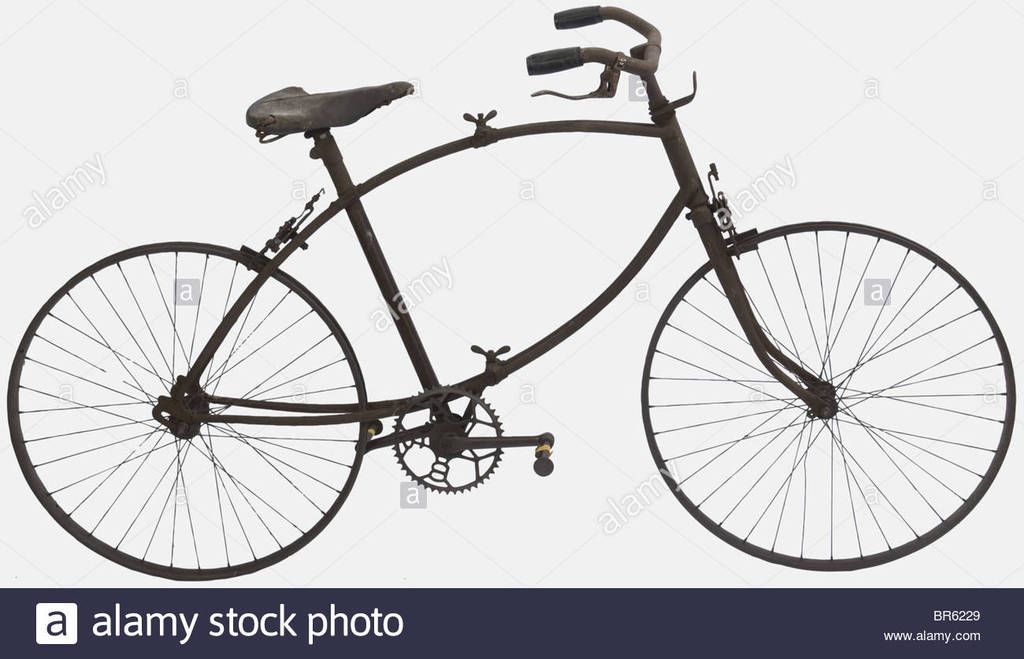 The base i used was one ive had for ages and was just perfect for the set up of the scene. I used the old reliable Italeri church ruin , with the hedgerow material from Treemendus, this stuff is absolutely brilliant to work with and so natural looking , and i also used some static grass from Marks.
Setting the layout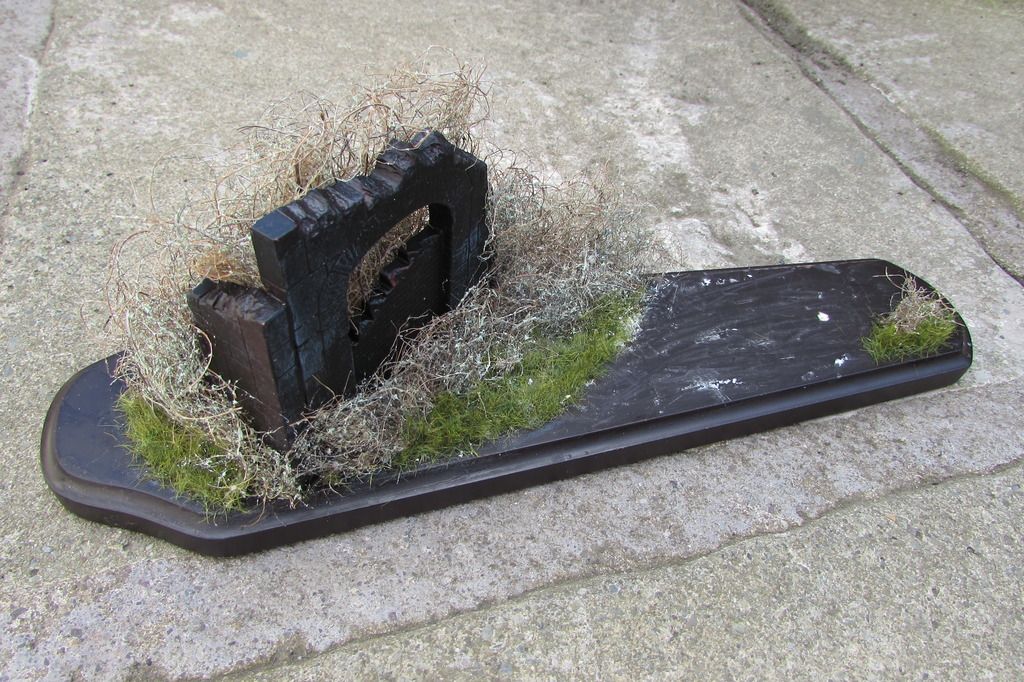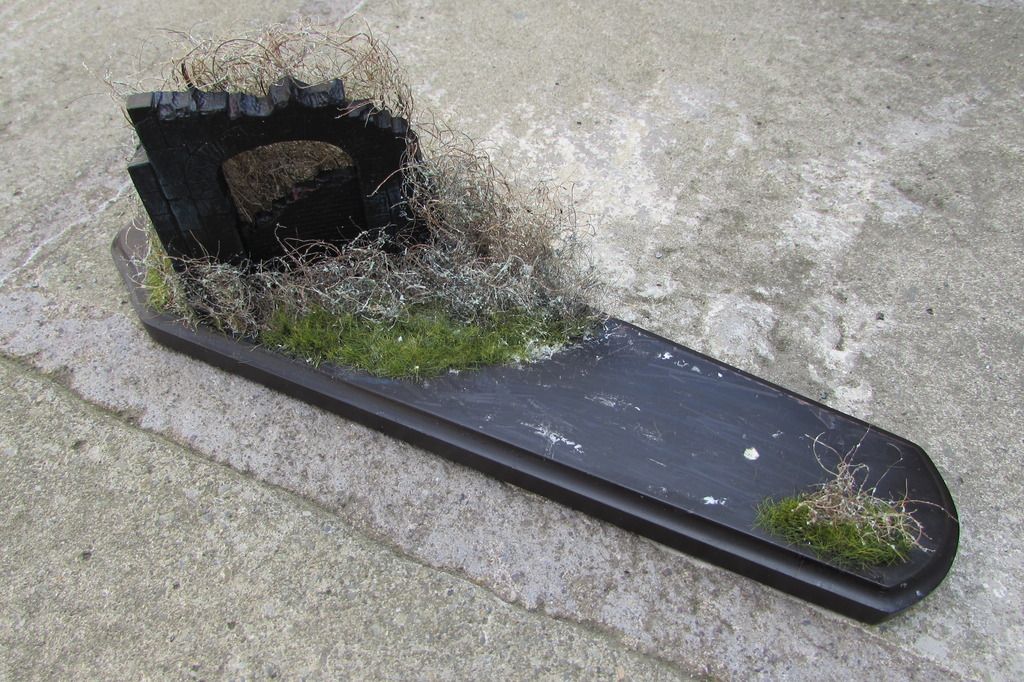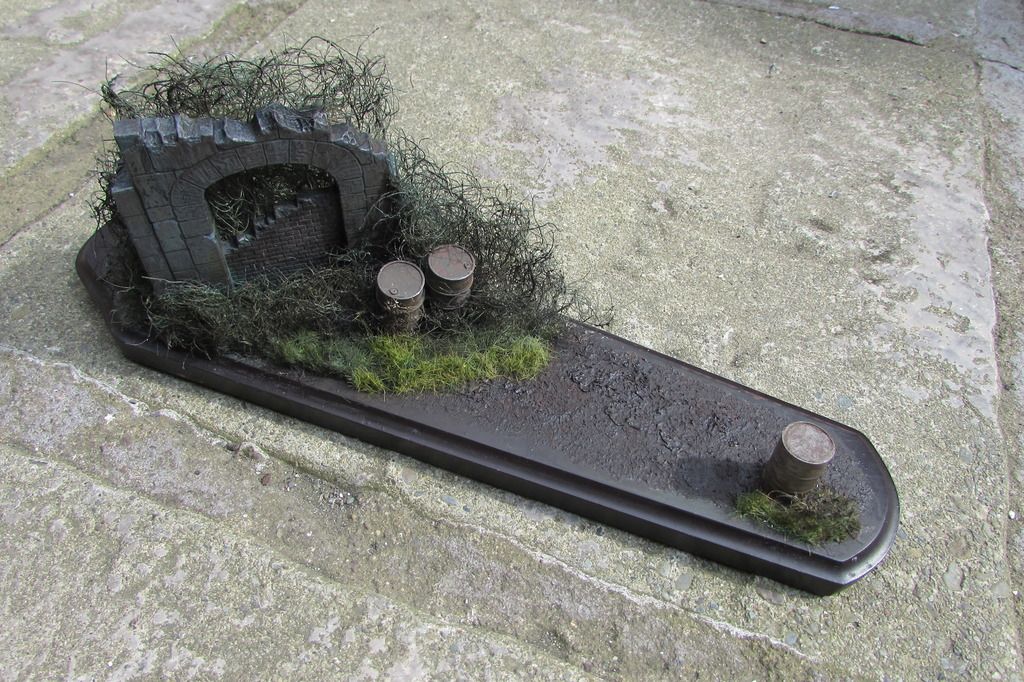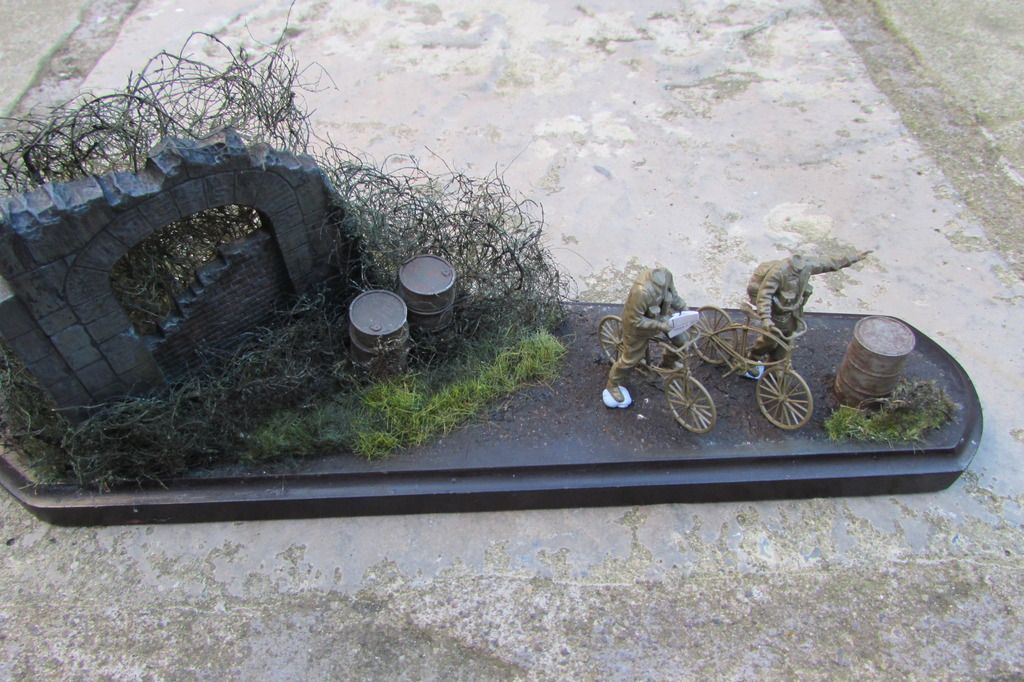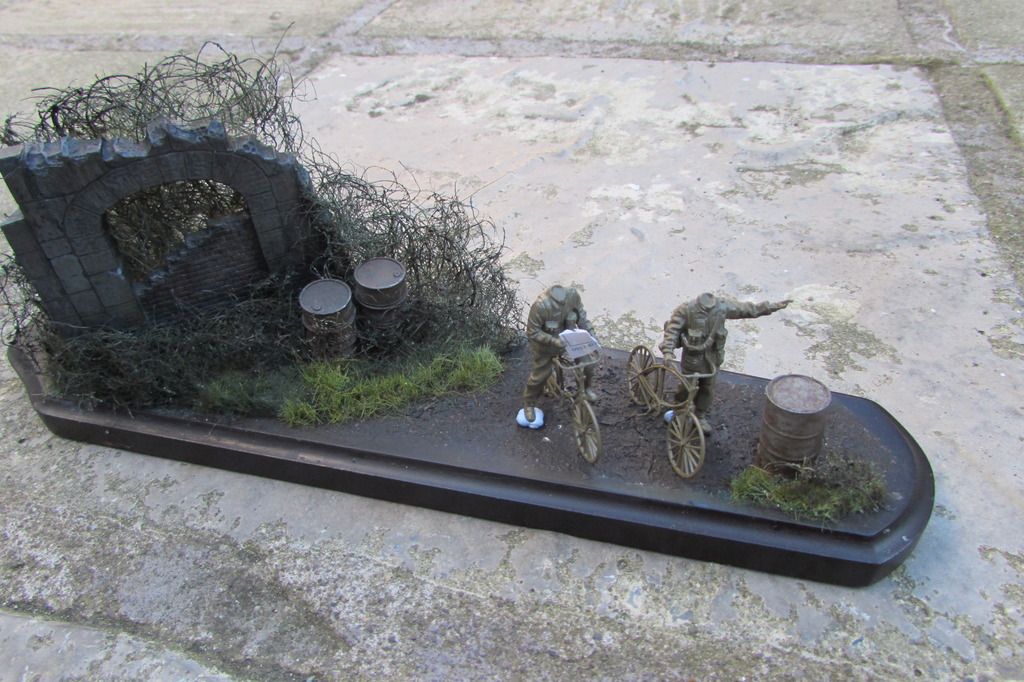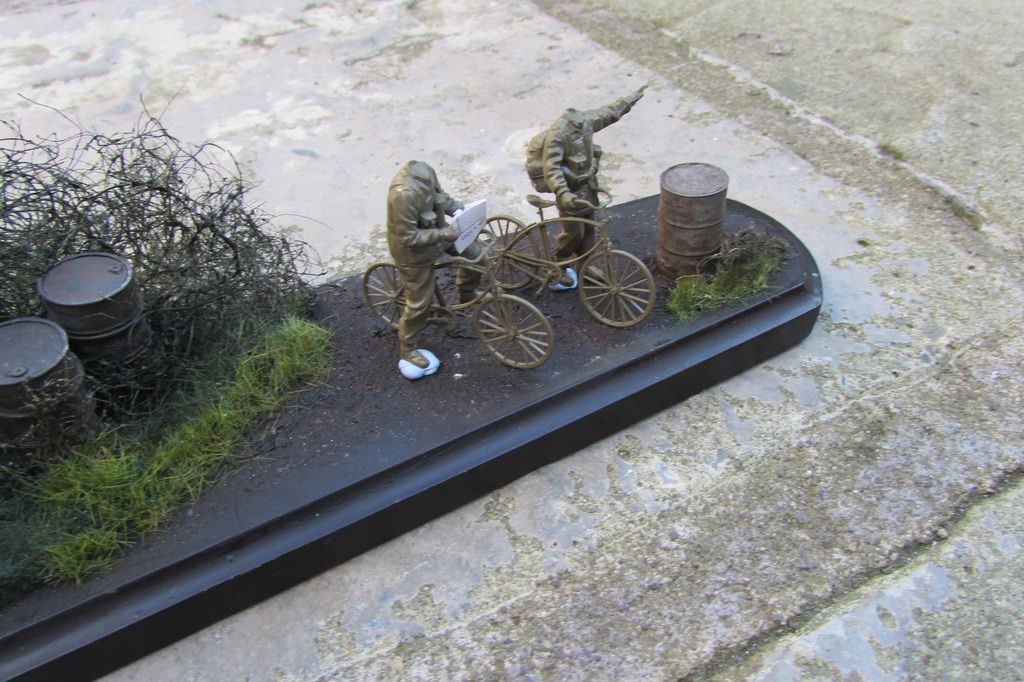 I added on more hedgerow, bushes and also added in some discarded German equipment, empty panzer IV shell crate and some trusty jerry cans, the groundwork is yet to be finished......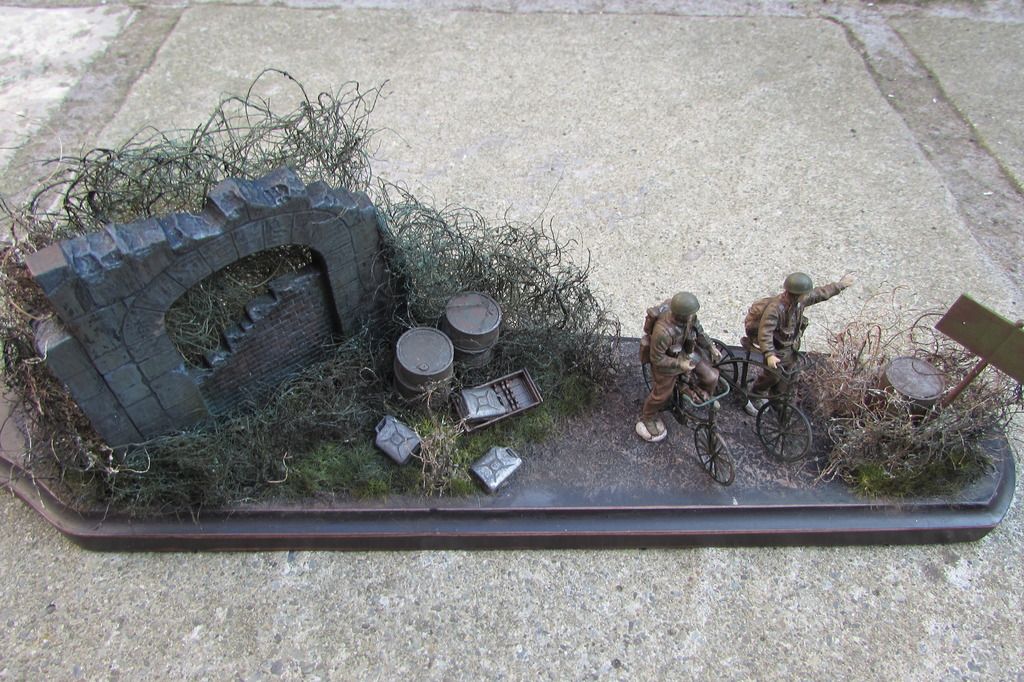 Ill prob ditch the sign but maybe some roadsigns could find there way in, who knows as ideas come and go with me all the time during the building process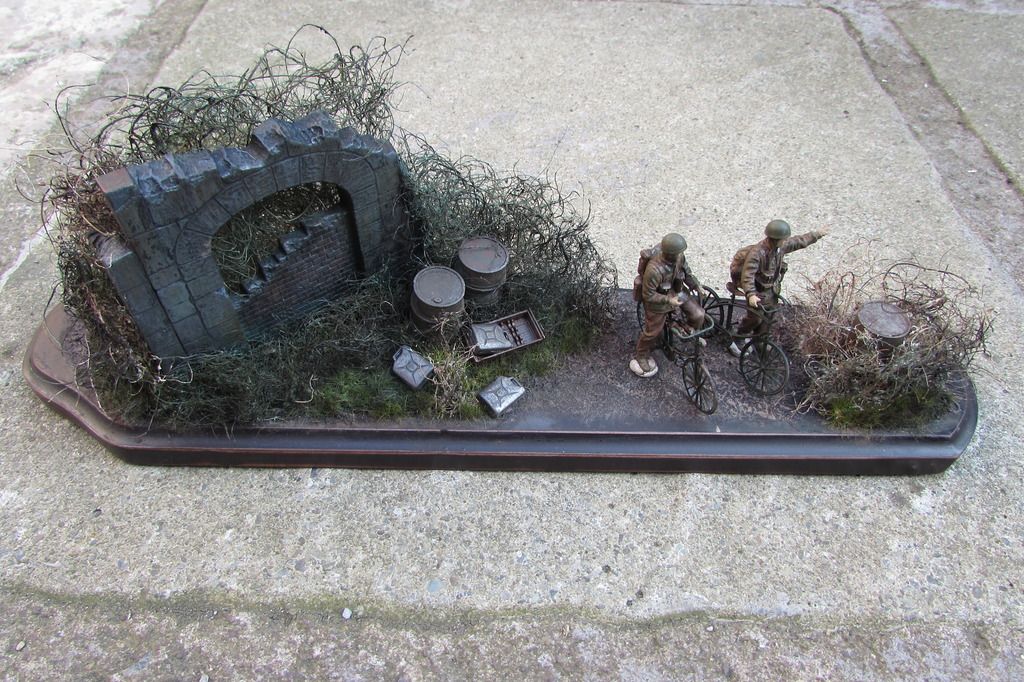 Also toying with the idea of having a German LURKING behind the ruin , but ill prob just go with the Paras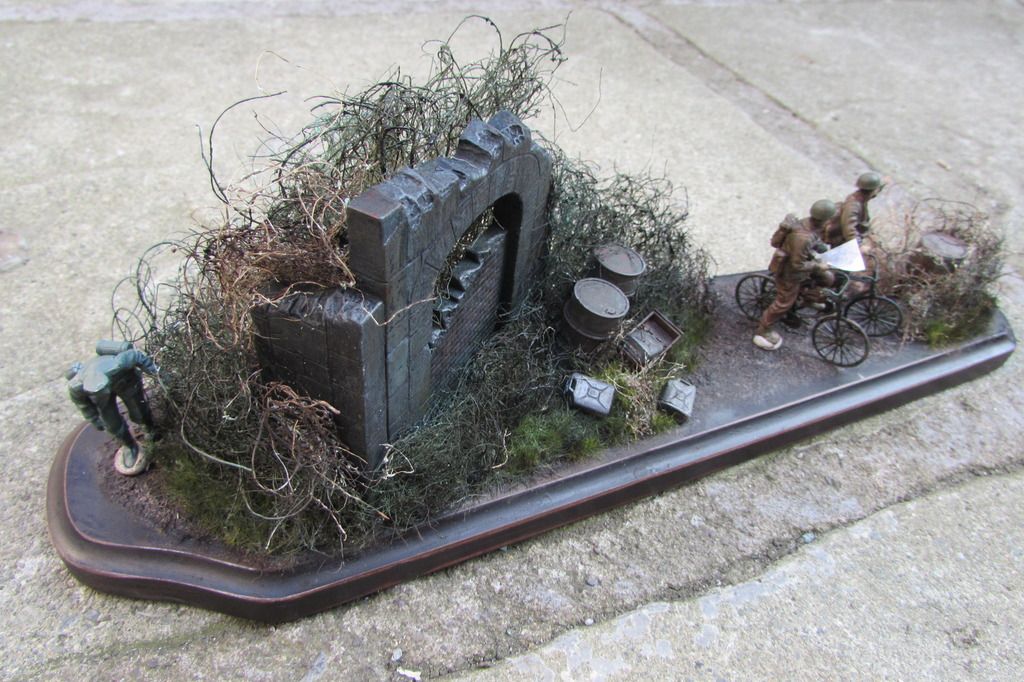 And how looks with my other figure dios which i worked on in recent times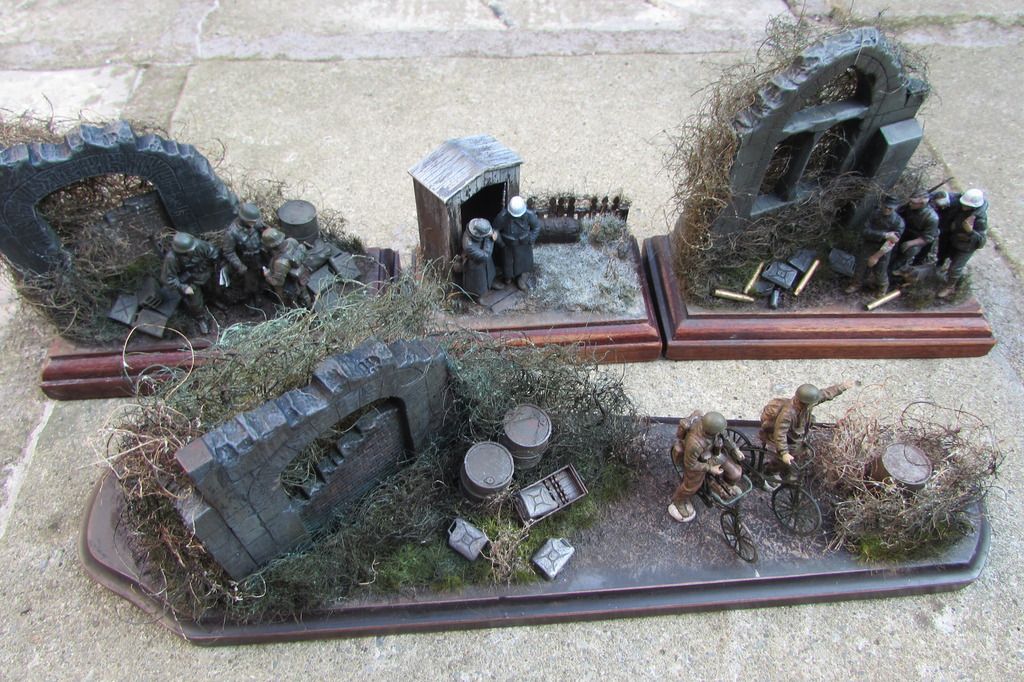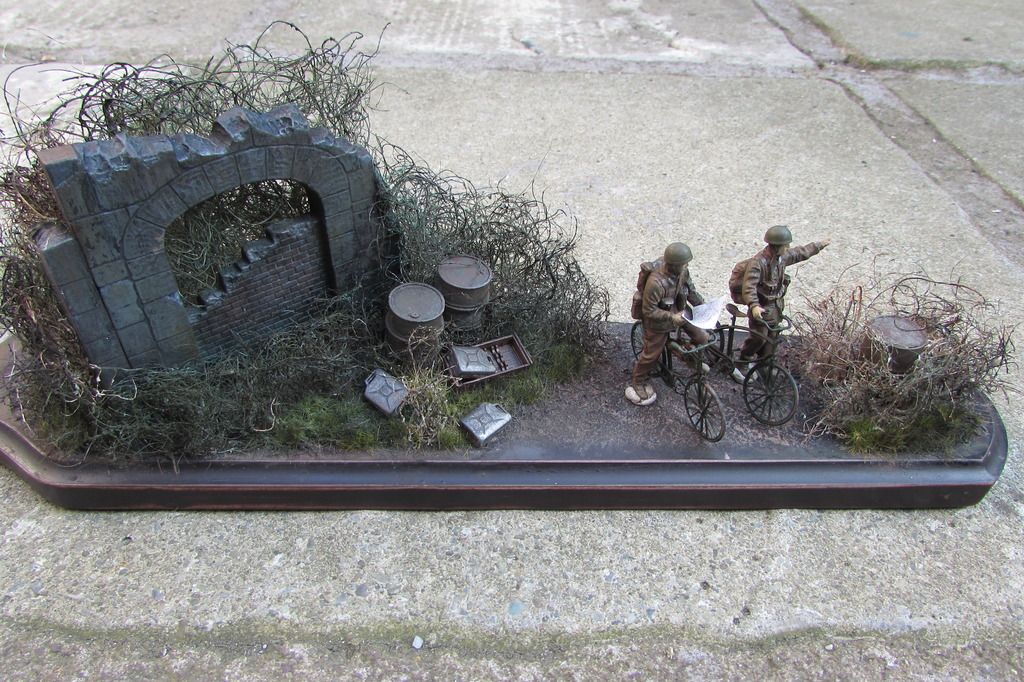 Ill prob add in some more discared equipment, add more grass here and there and touch up the groundwork but for now happy with how turning out and i dont think ive enjoyed doing a dio so much as this one, for a modeler who does mostly German and Ruusian subjects doing something British is a nice change
More soon ..............
Brian