Thanks for the kind words. Yeah thought that since I'm a bricklayer by trade an'all that...
But I also thought that most walls and ruins you can buy are too regular and straight and most of all thought of starting back in to modelling with the thing I had the most confidence in being able to get done in some sort of form....
Next up were the finishing touches on the group of soldiers, something I am not too confident in yet, but it's all trial and error isn't it??
So here the guys that will make it onto the dio....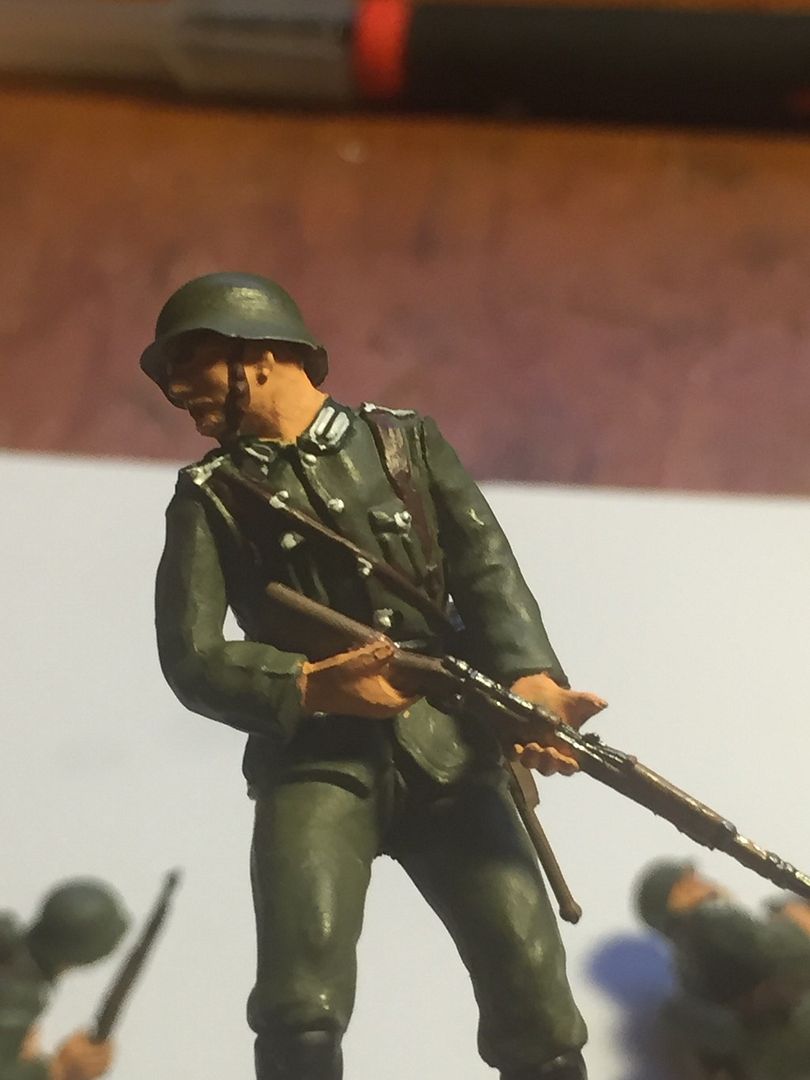 ....before the coat of semi gloss...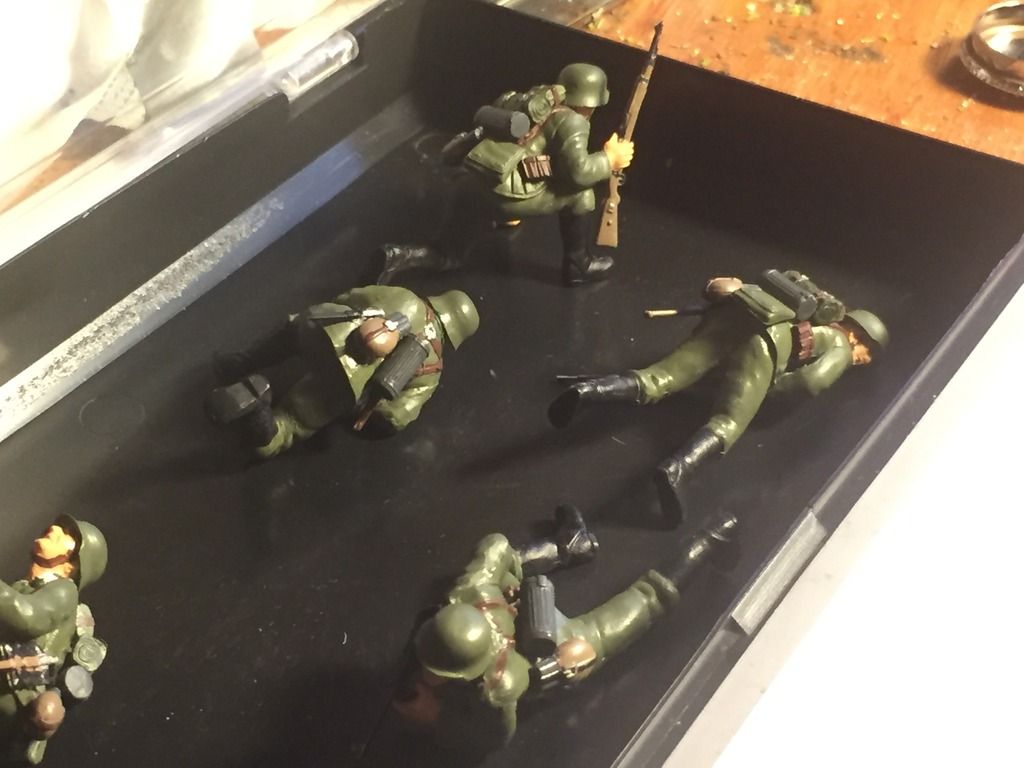 ...and after, now with a nice shine...
PAK and gunners will be up tomorrow, and hopefully I'll have the final dio finished by dinnertime tomorrow just before the footie...
Thanks for having a look!