Ok so here is my third installment in my small trio of figure dios that ive been working on and really enjoying lately.
Sometimes, well most of the time, i get more satisfaction in this hobby trying to create scenes/dioramas than building kits OTB.
Anyhow, this one is loosely based on the famous Ambush at Poteau in the Ardennes region during the Battle of the Bulge in December 1944.
The figures are the excellent set from Dragon that include probably one of the most well known photographed soldiers of WW2.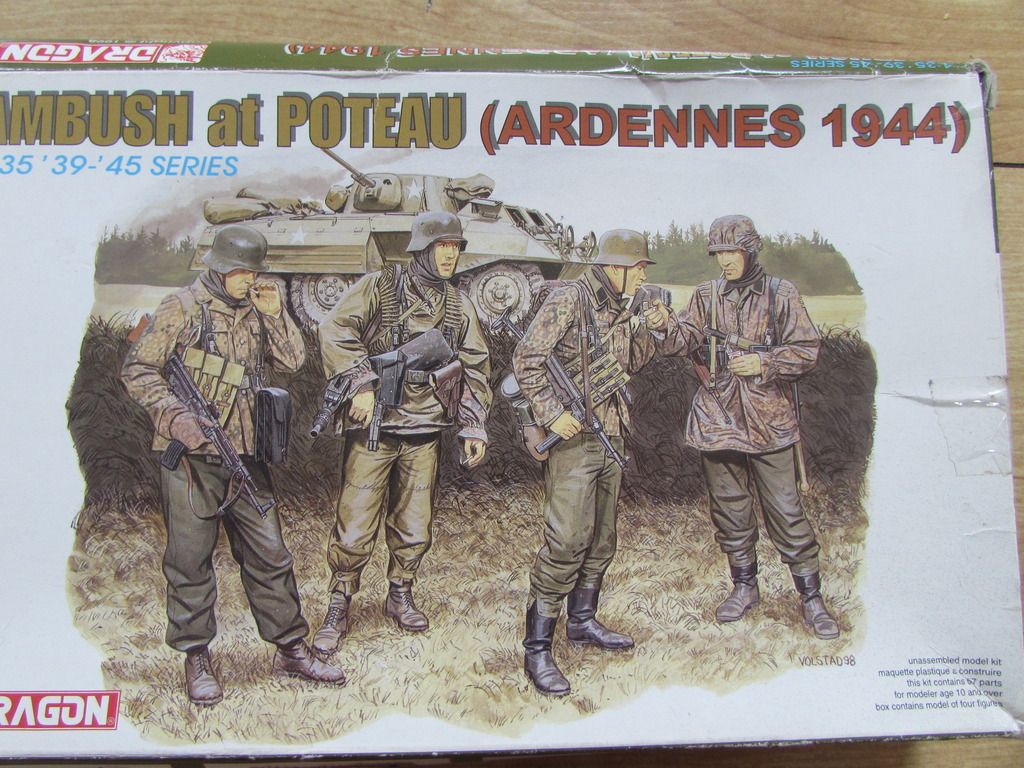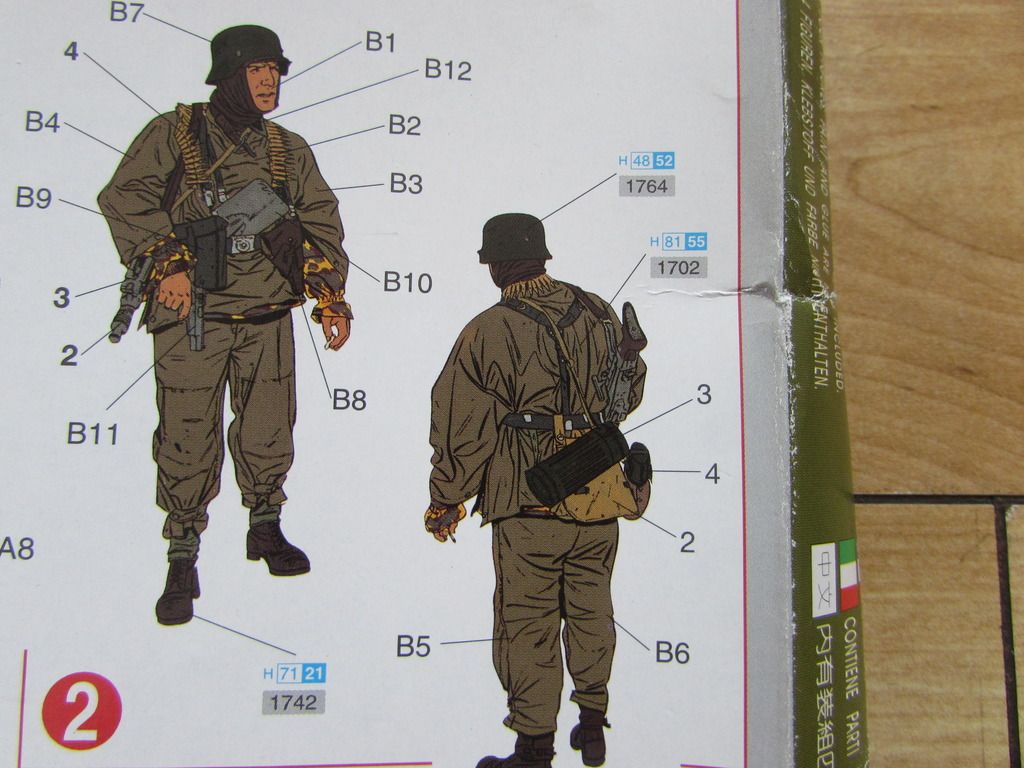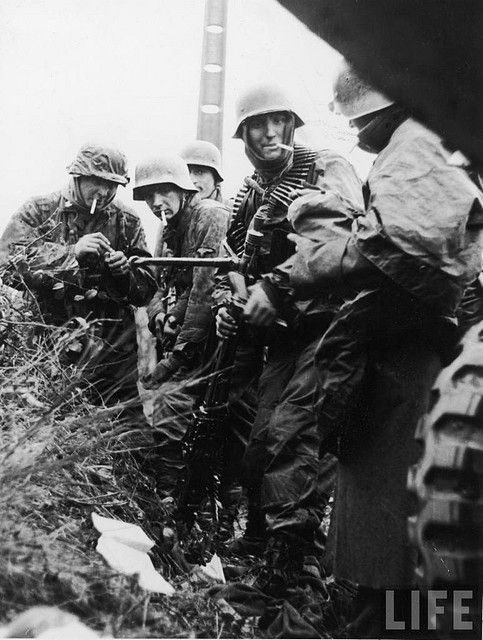 For the base and groundwork on this one im using yet again a small trophy base, i really need to get more of these.
The ruin again is by Italeri, and again i used filler for groundwork and static grass from Marks, forming a pathway in the grass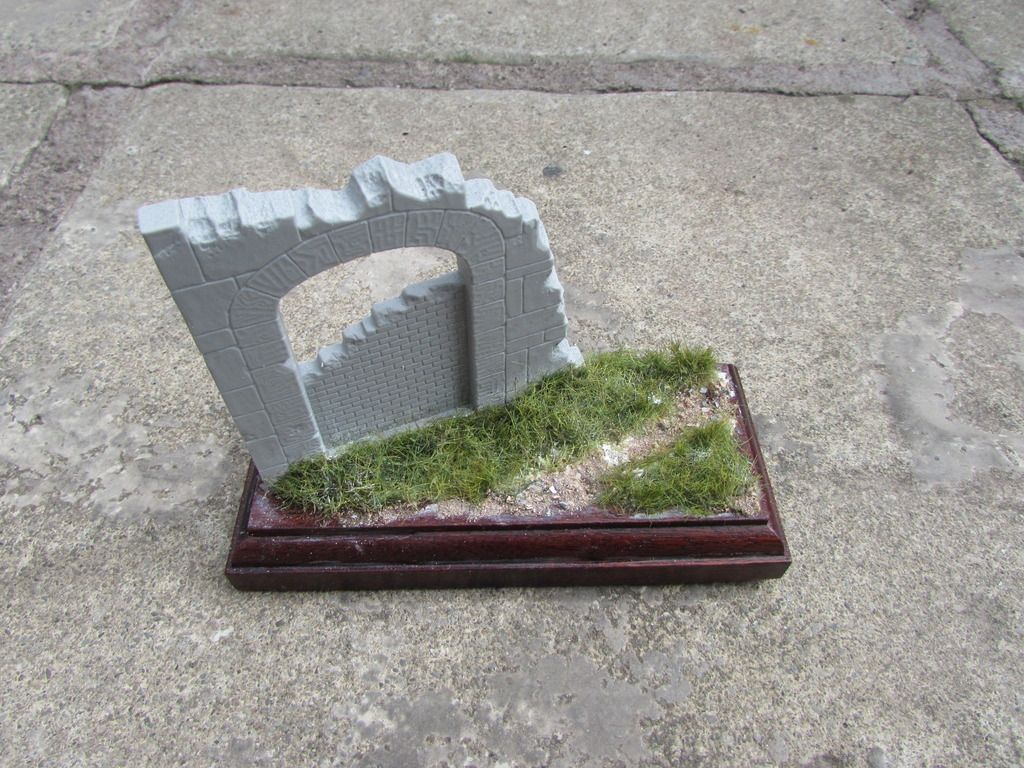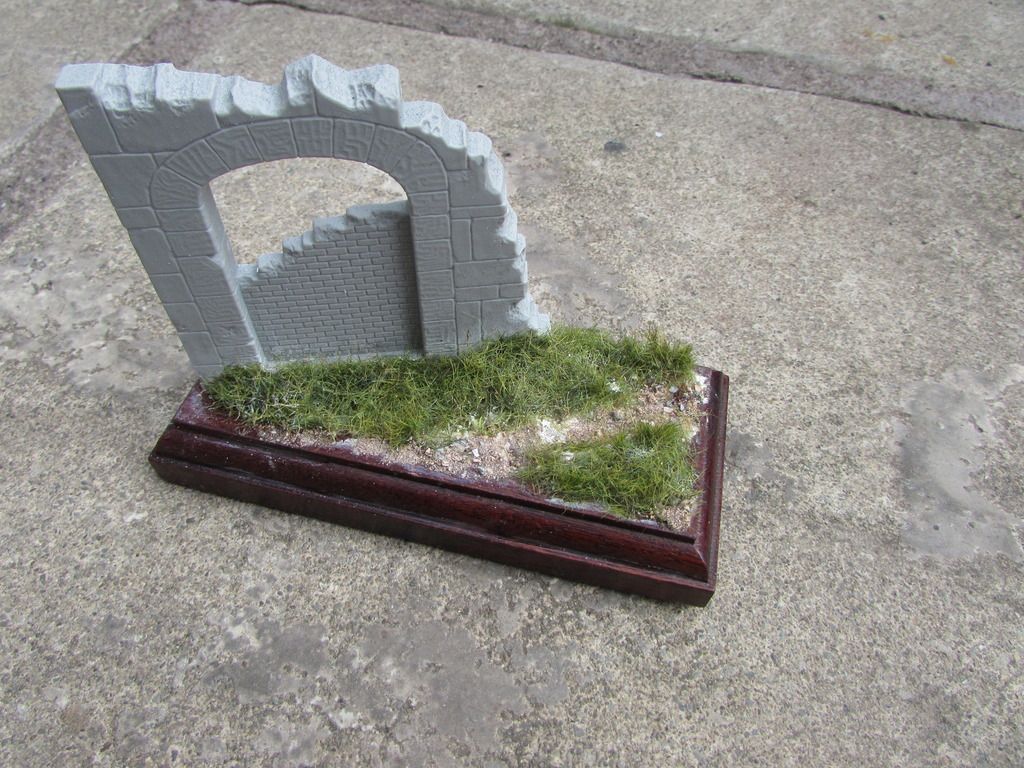 I assembled Tamiya US jerry cans and a fuel drum which i had in the stash, my concept for this scene that the soldiers have assembled for their smoke with their captured Lucky Strike cigs around the ruin where the Americans had a small fuel depot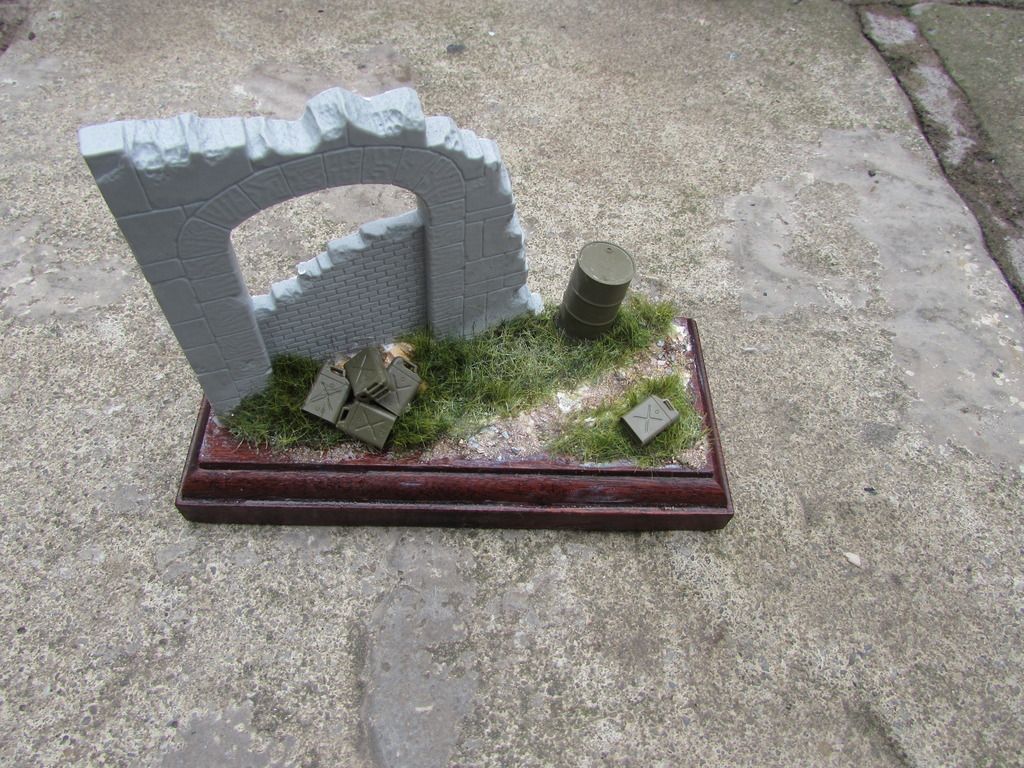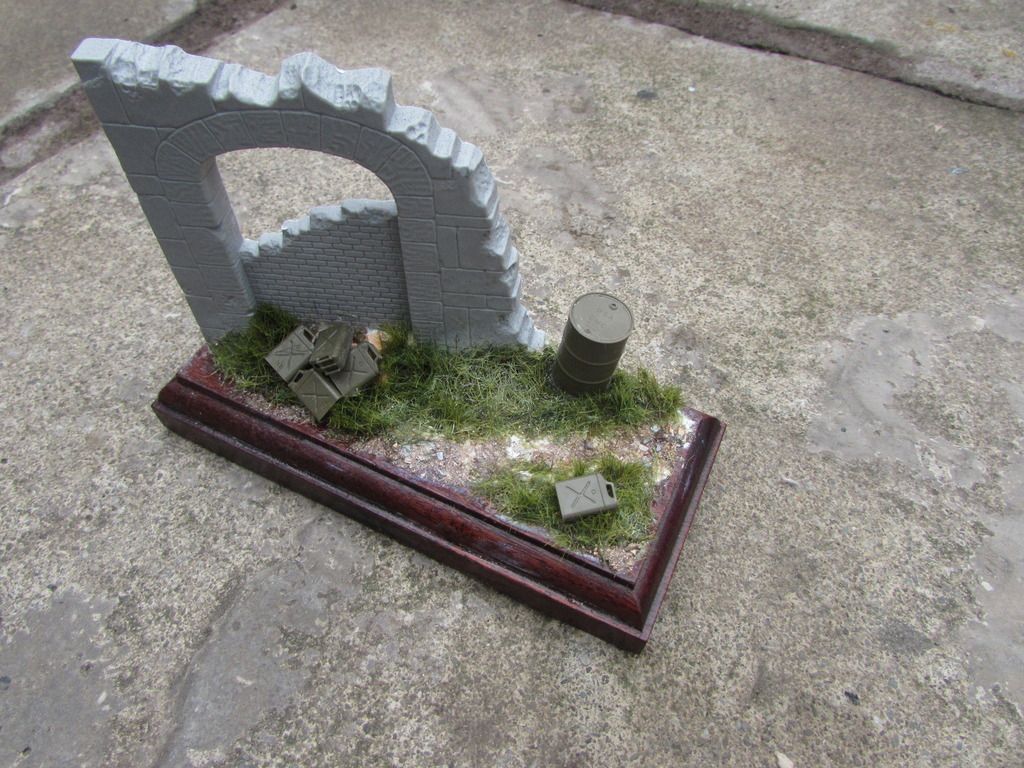 The figs assembled and in the probable layout as on the boxart as is most apt i think anyhow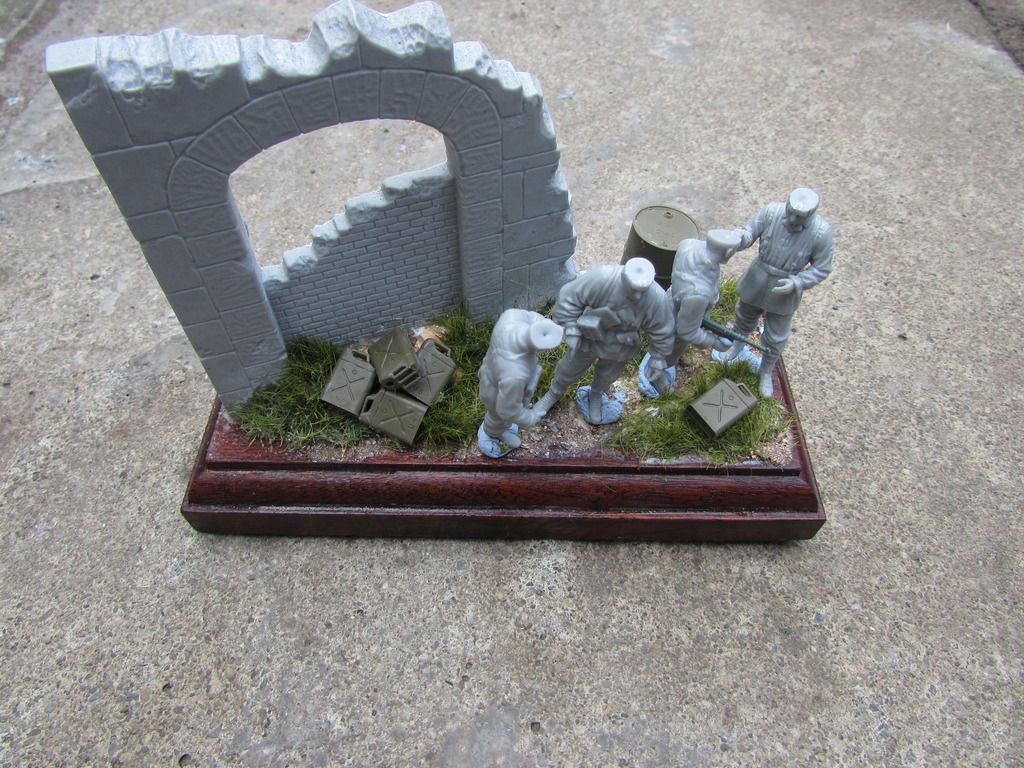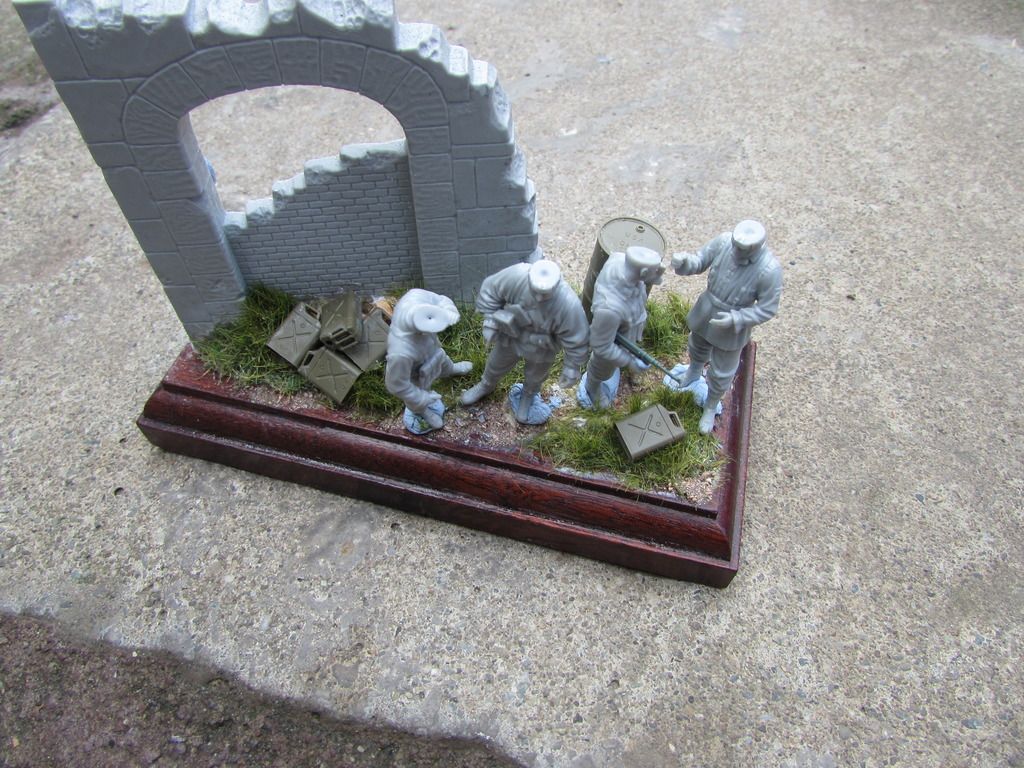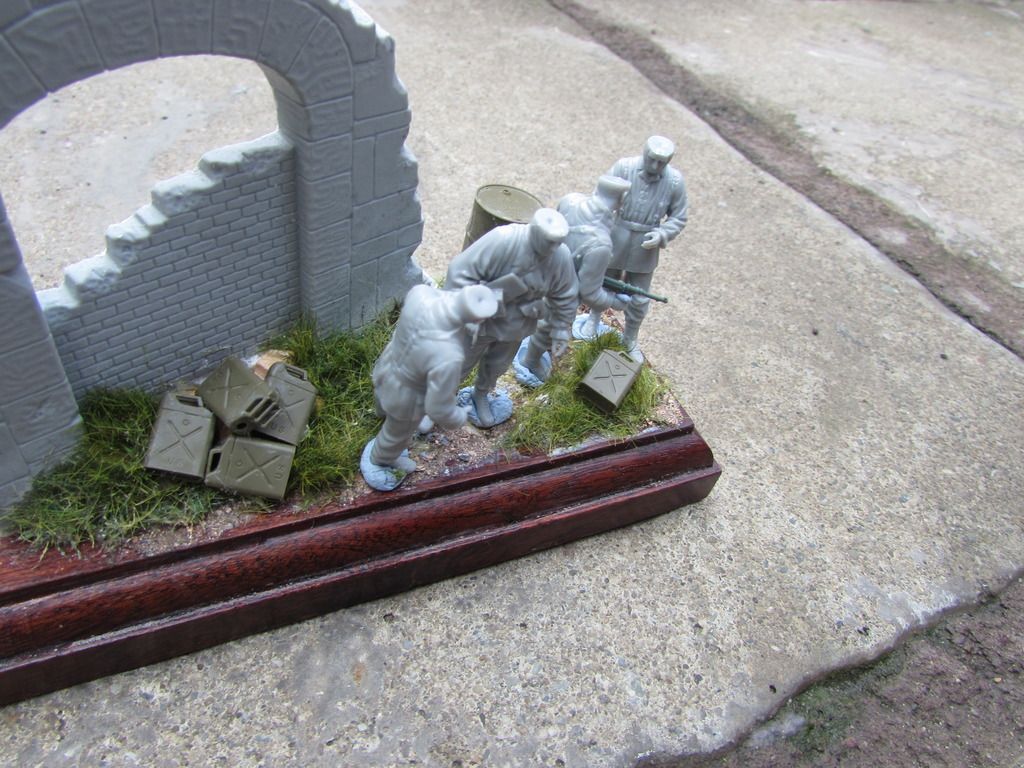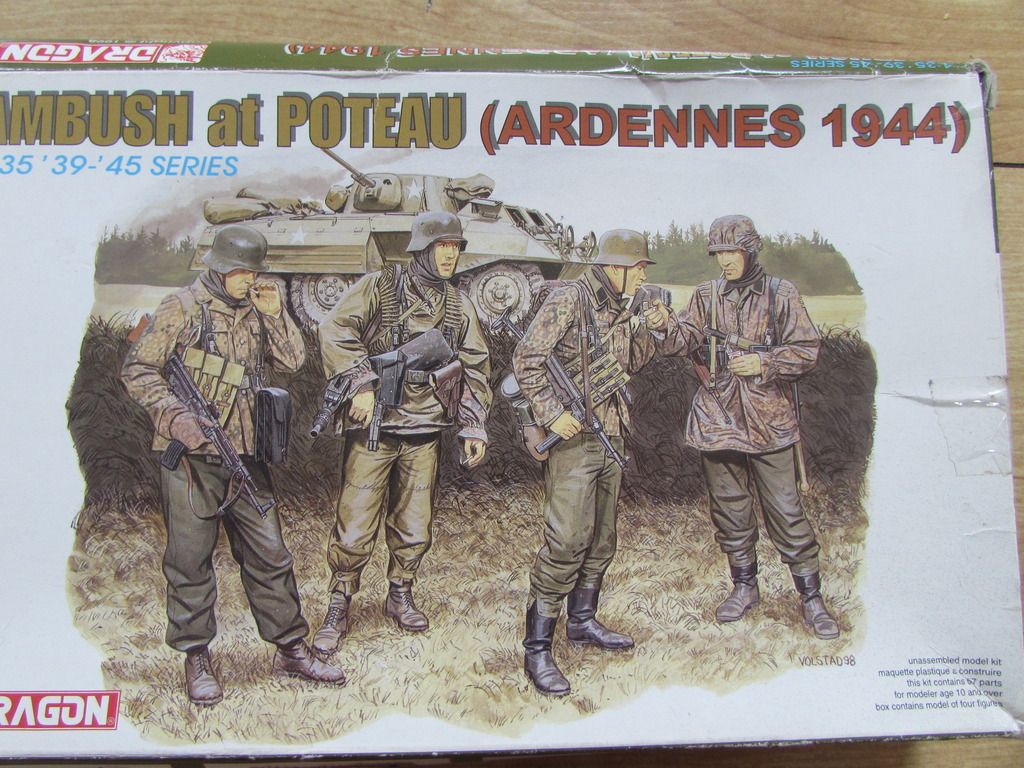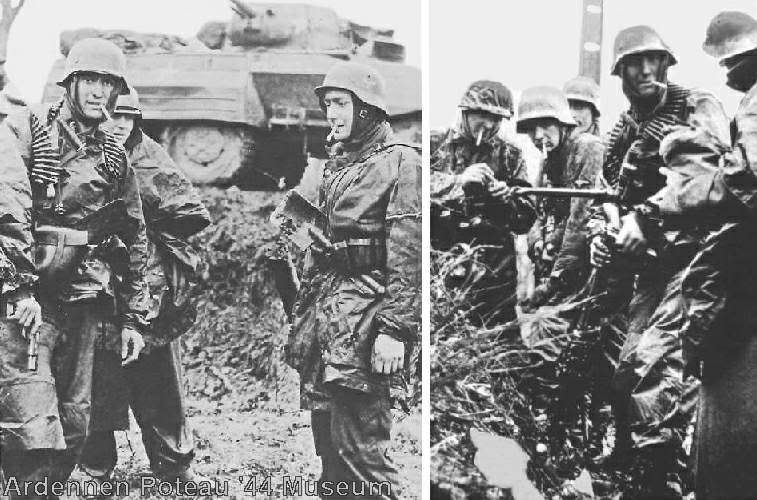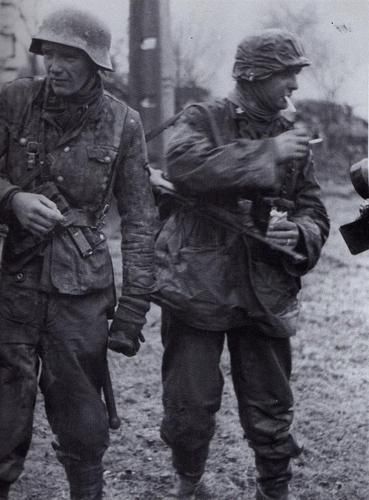 So my attepmt at painting SS camo smocks should be fun......but isnt that the main thing in this hobby anyhow eh
How the trio are shaping up , so far so good.......more soon, ish
Brian