Hi guys,
I promised to upload my father's wooden HMS Victory.
It is still under construction and he will not paint it but will attach at least some of the sails unfolded and the rest rolled up.
He is the only builder and works daily a few hours, currently he builds the small rowing boats.
Stern. That part is done.
Side view. Several guns must be installed and all the gun port hatches.
The loose strings will be cut shorter and tied around the dead eyes (rigging tensioners, tension the masts).
The masts are made of 3 parts, so the top parts are not attached but are built.....unhandy during this stage of tying riging lines. So later more rigging will be fixed to the tops! Slow and tedious work.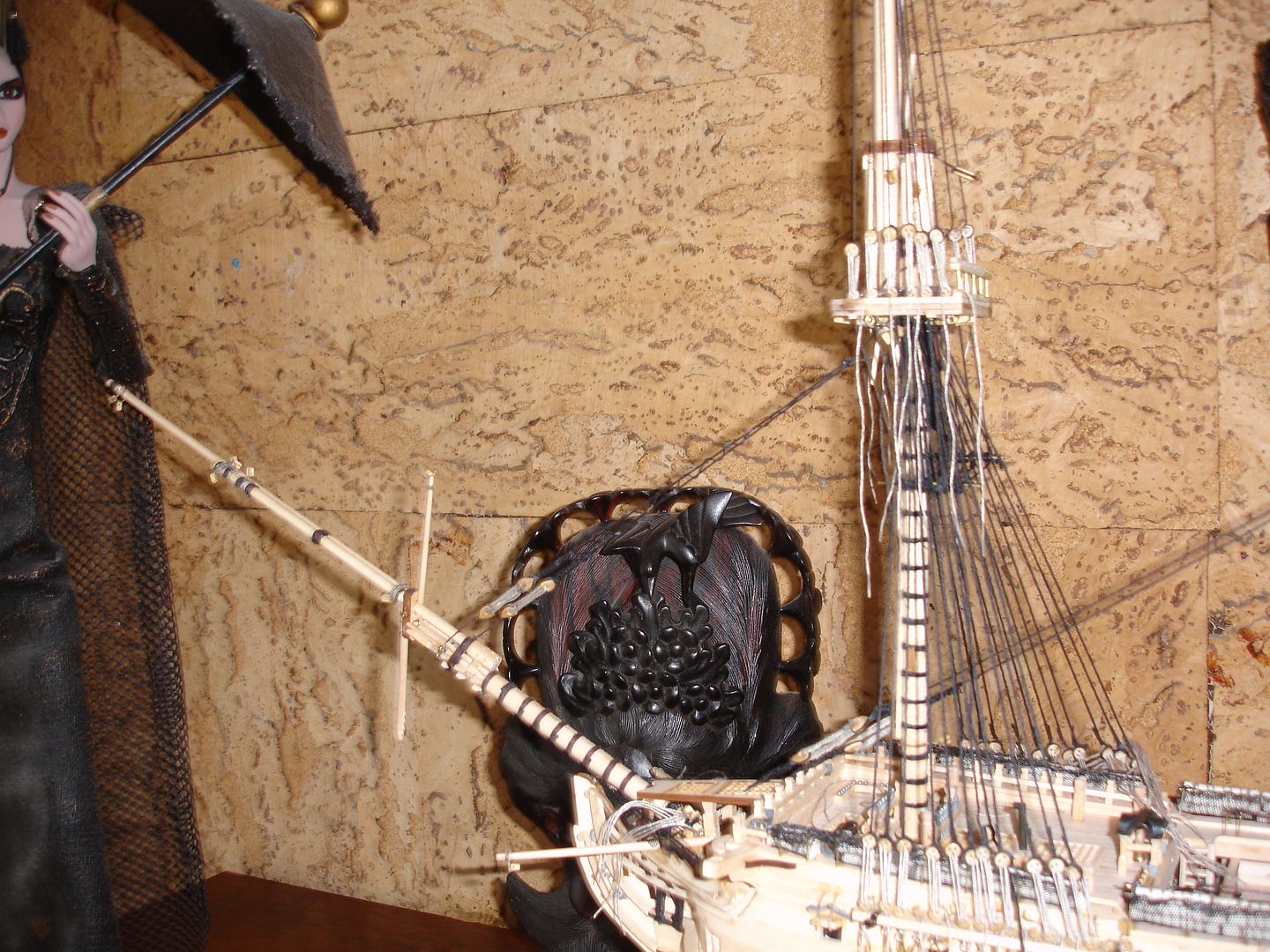 Front deck and bow sprit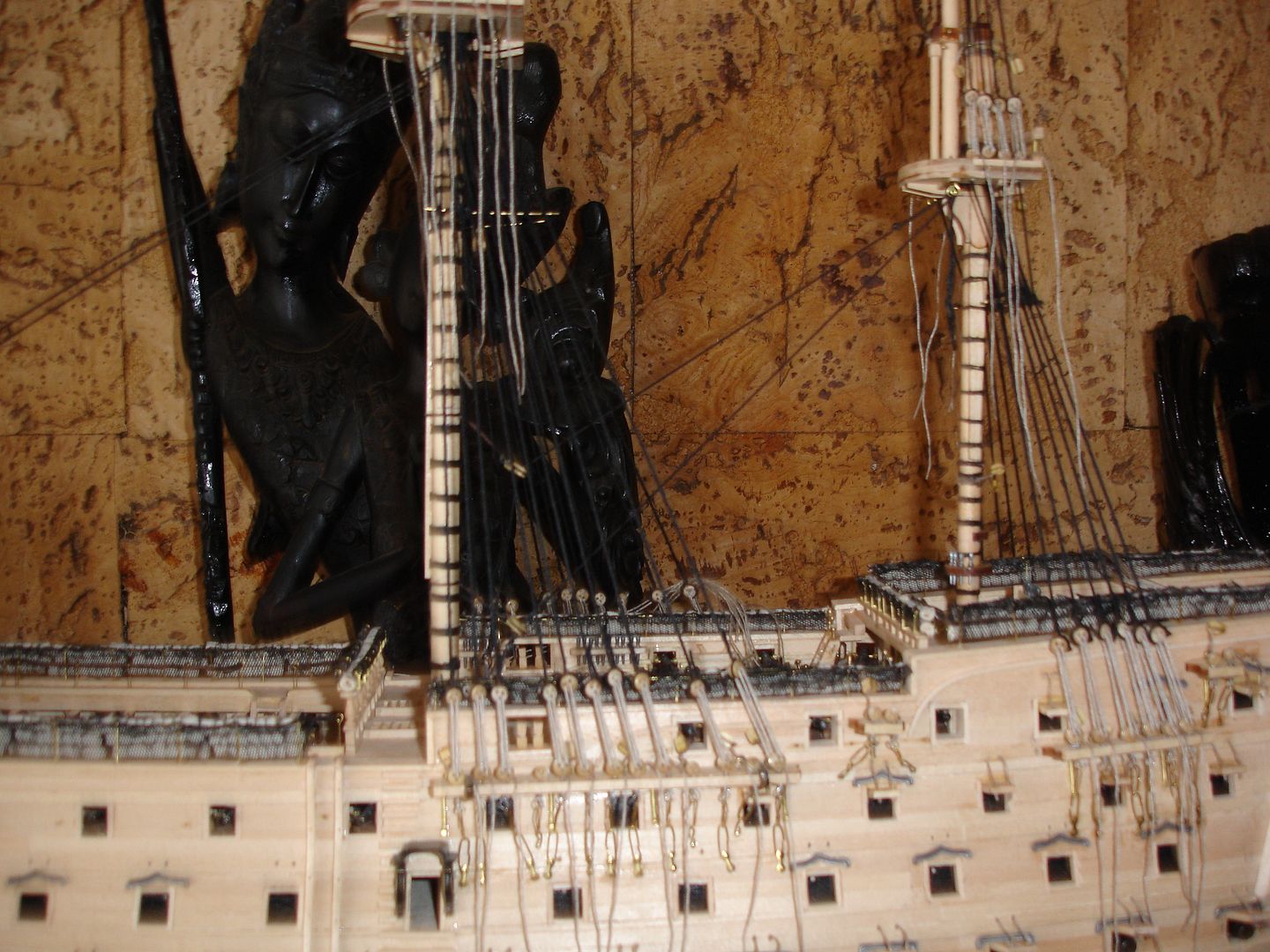 Middle section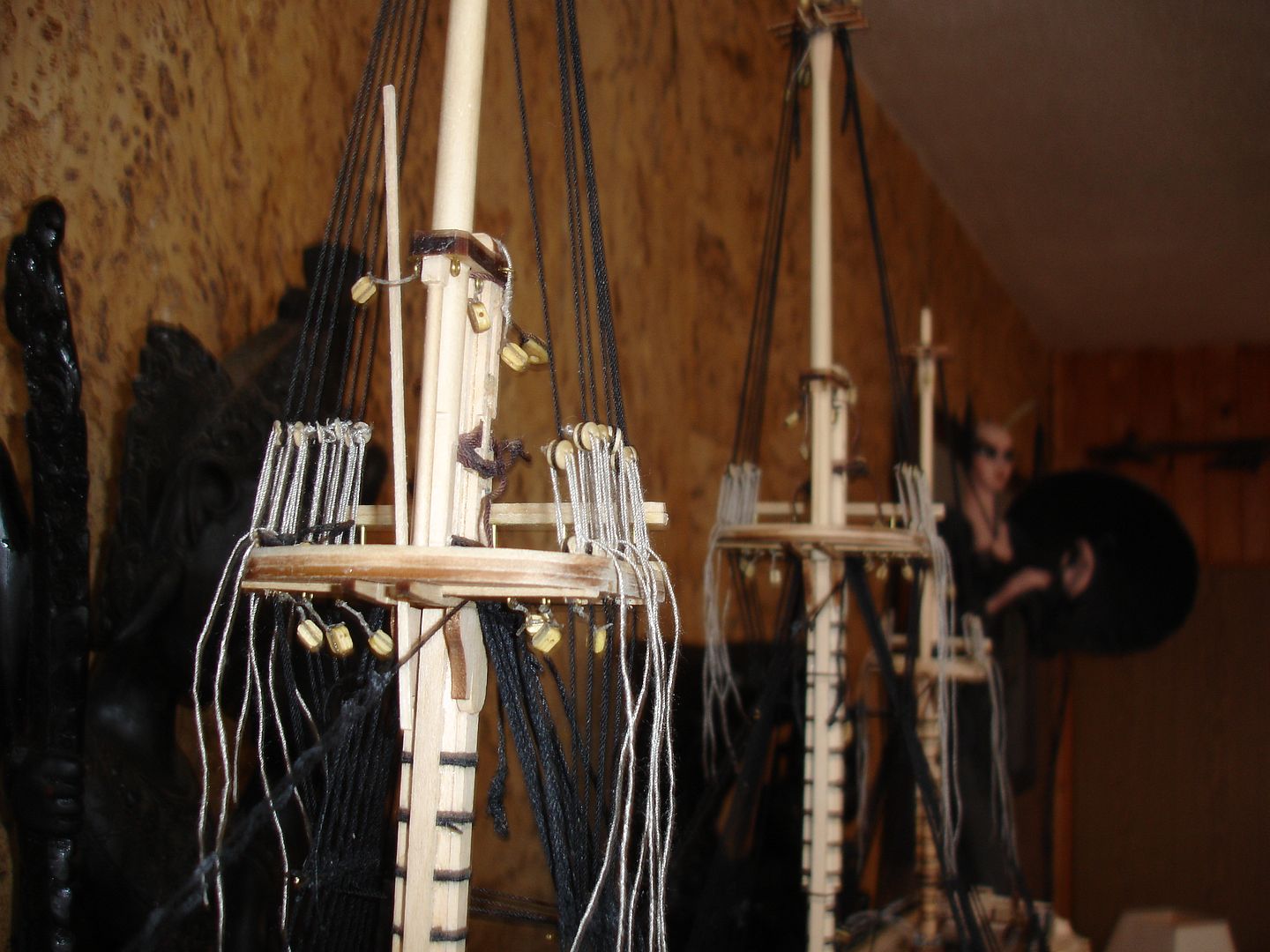 Crow's nest.....is a platform for look out / attack and defense but also is a strong connection for rigging...it widens the point where the rigging is attached creating better strength transfer (more torque to hold things straight)
Bow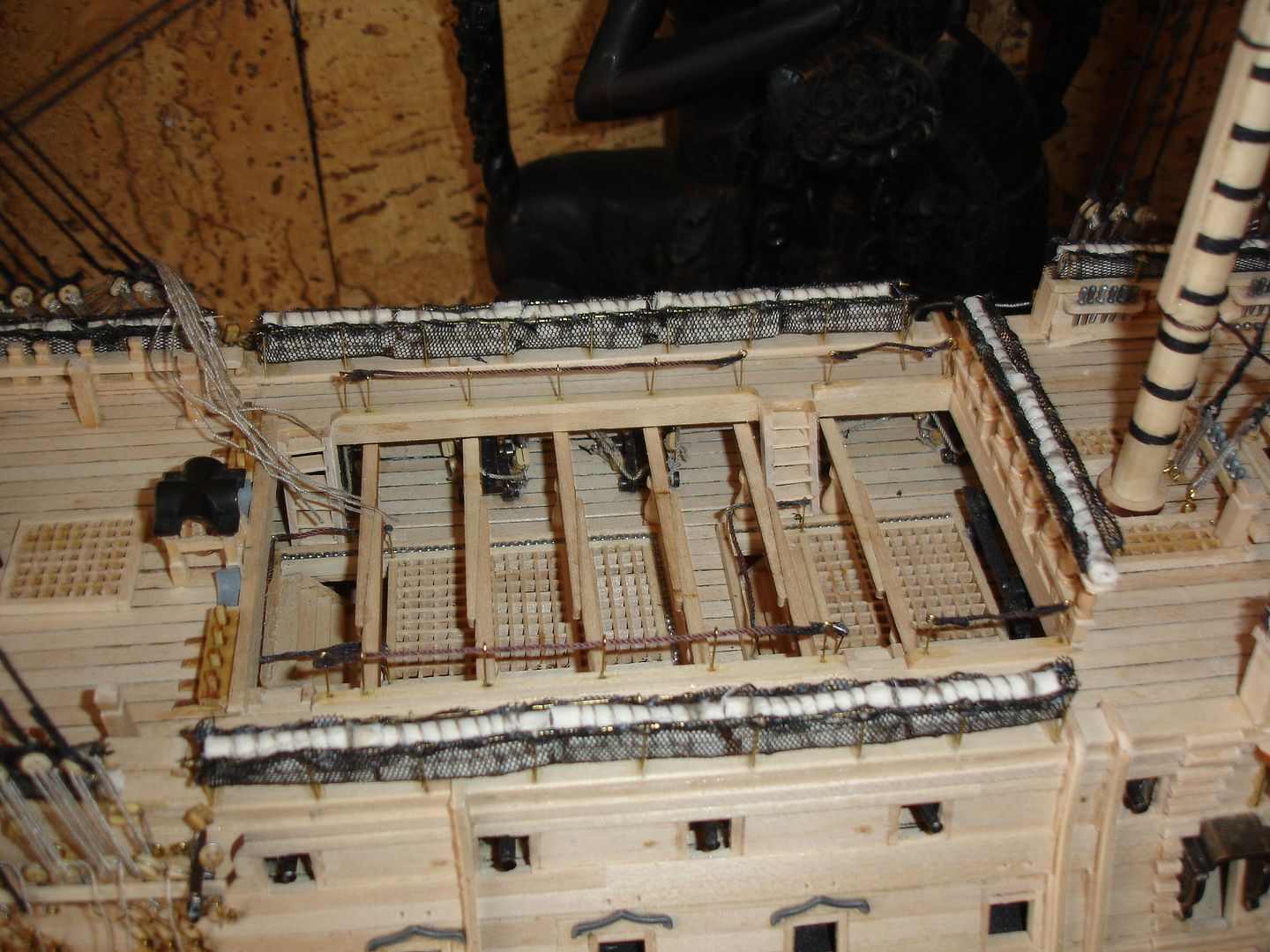 Middle deck. It is partly open to the underlying gun deck. Easier loading etc.
The white things in the black nets are over a hundred individual hammocks in their storage places...was done to dry them, keep the gun deck area free of clutter (was sleeping area for the crew) and for extra protection against bullets and small splinters etc during battle.
I think they were quite wet due to rain???
Rear deck. You can see the steering wheel stand under cover of the deck.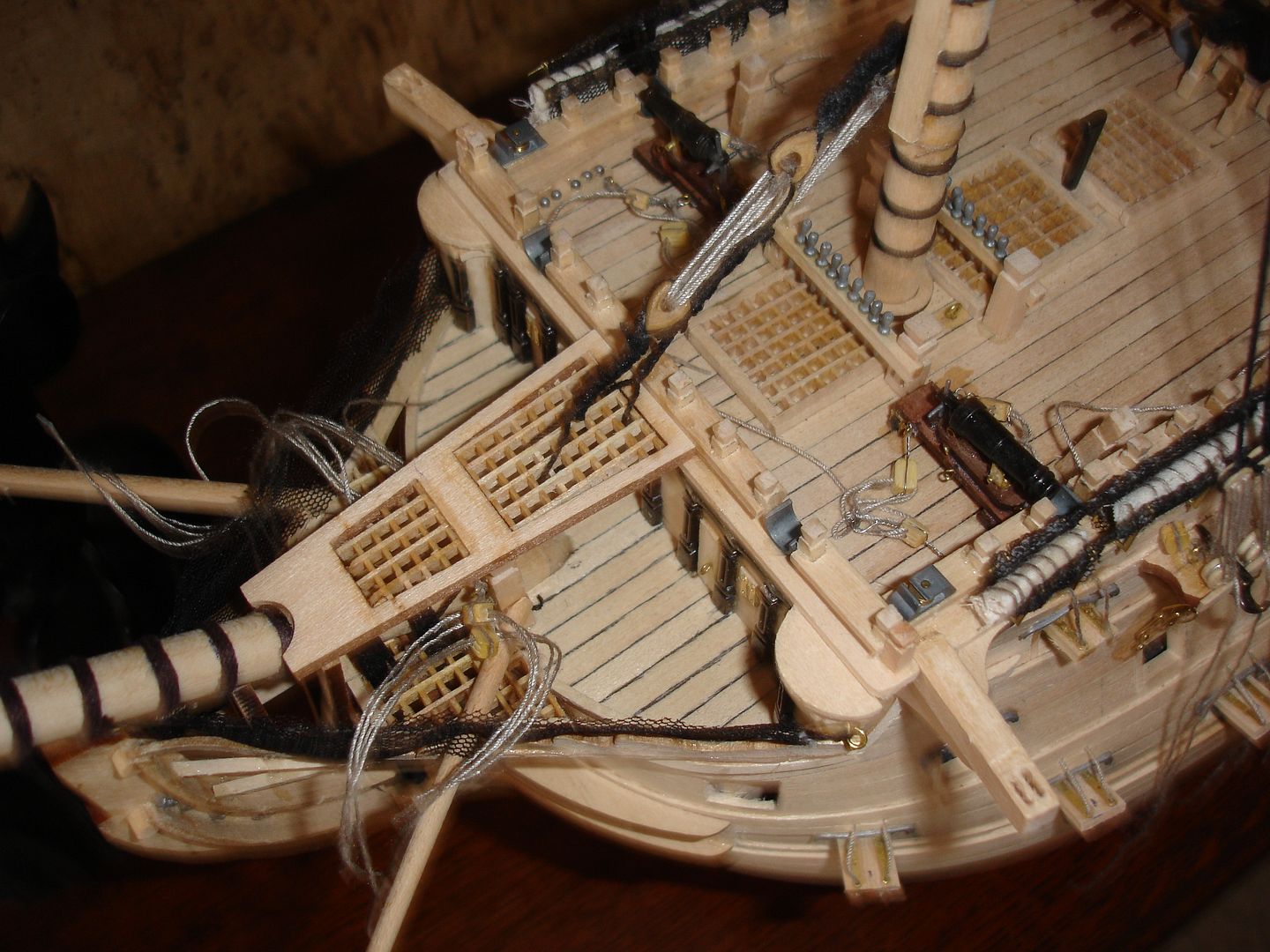 Front deck with the heavy 64 pounder corronades....a short and thinner walled gun type made for large loads and small charge: short distance shooting with either ball or grape shot / shrapnel to damage a ship or clear a deck from poor sailors...short distance means that these ships really approach each other for a fine raking with the main guns (32 pounders long guns). Resulting in destruction of masts and riggings and equipment and constructions. It would not sink a ship because the balls don't strike under the water line. Most ships that don't burn are taken back by the original owners or the new owners, repaired and used again because of their high value.
The HMS Victory was a ship of the line and is still alive in the UK as the oldest commissioned Navy vessel, so it is still under command of the admiralty and not just a museum!
One of these days I might finish my fishing botter and then maybe one of these war vessels?
Dennis