Hi there, This is a comission build for a gent that wants a waterline U-boat done and he picked U-99 which is a nice little model despite its age. I won't be doing the sea unfortunately so it will be just the build, paint and weather of this yoke.
Heres the piccy so far:
De box: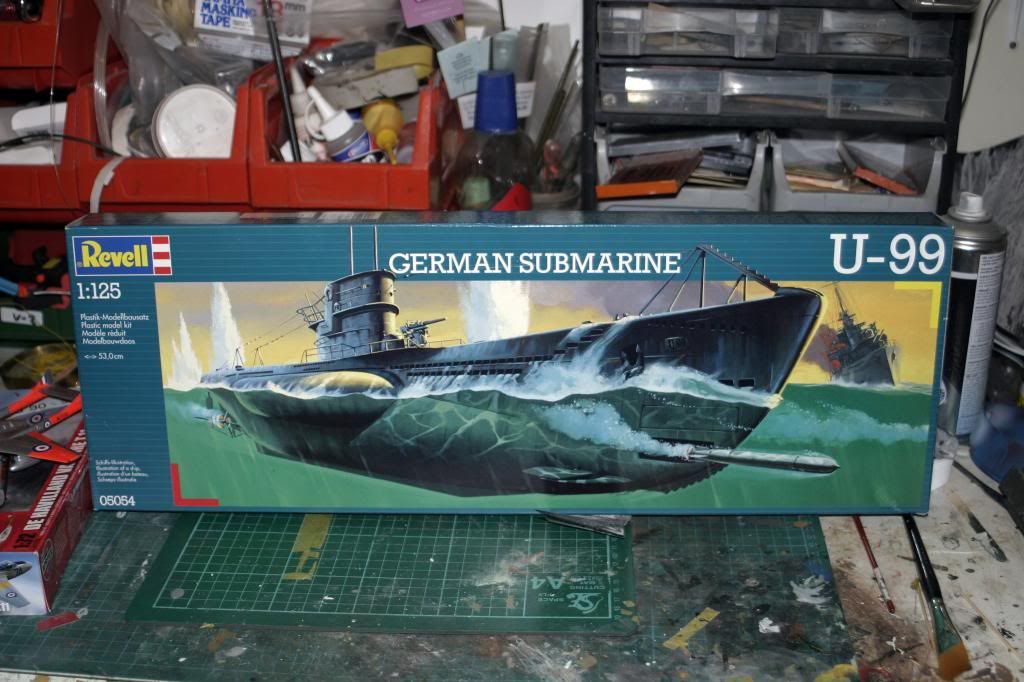 Pheww Thats dones
, I put a gentle list to Port for effect.
Instead of Celloptape this time I used masking tape to put it together, Oh with glue as well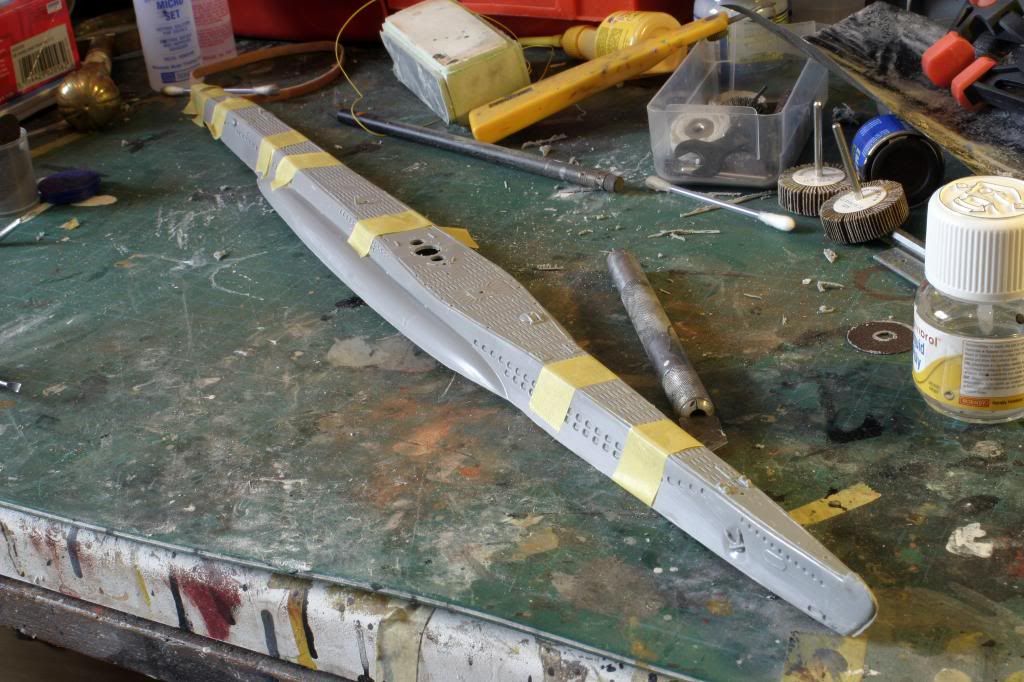 Conning tower on for effect: