Hi guys,
Got these from the model fair last year, one free for spare parts because was "started".
In fact it was butchered, the owner had a plan and sawed/drilled pieces of the decks and removed the raised front deck to make it low and removed MG pillars.....all very sad to look at.
I decided to bring it back to what it's supposed to be and the complete boat will be built by my 9 year old son (or not because he likes games and playing outside more?)
Needed to close the holes and remake the supports for torpedo launchers and other supports.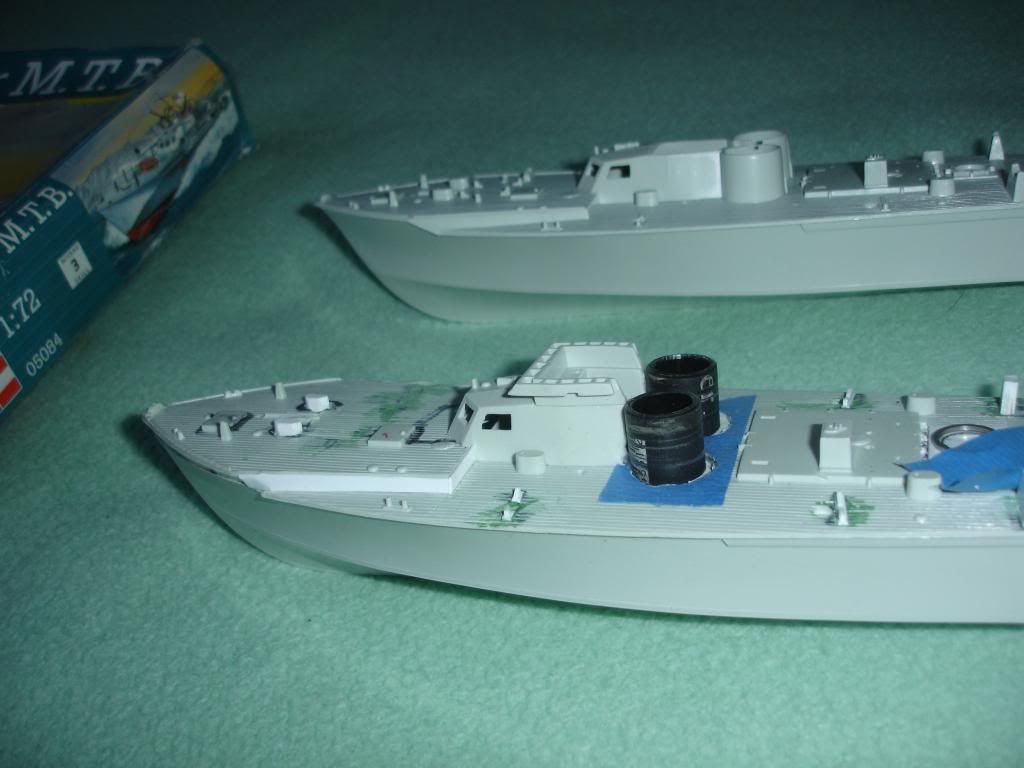 I replaced these "turret" pillars with a blackmarker shaft, still need to close the superlarge rough holes.
I raised the front deck again and filled the hull with plasticard, also the deck edges.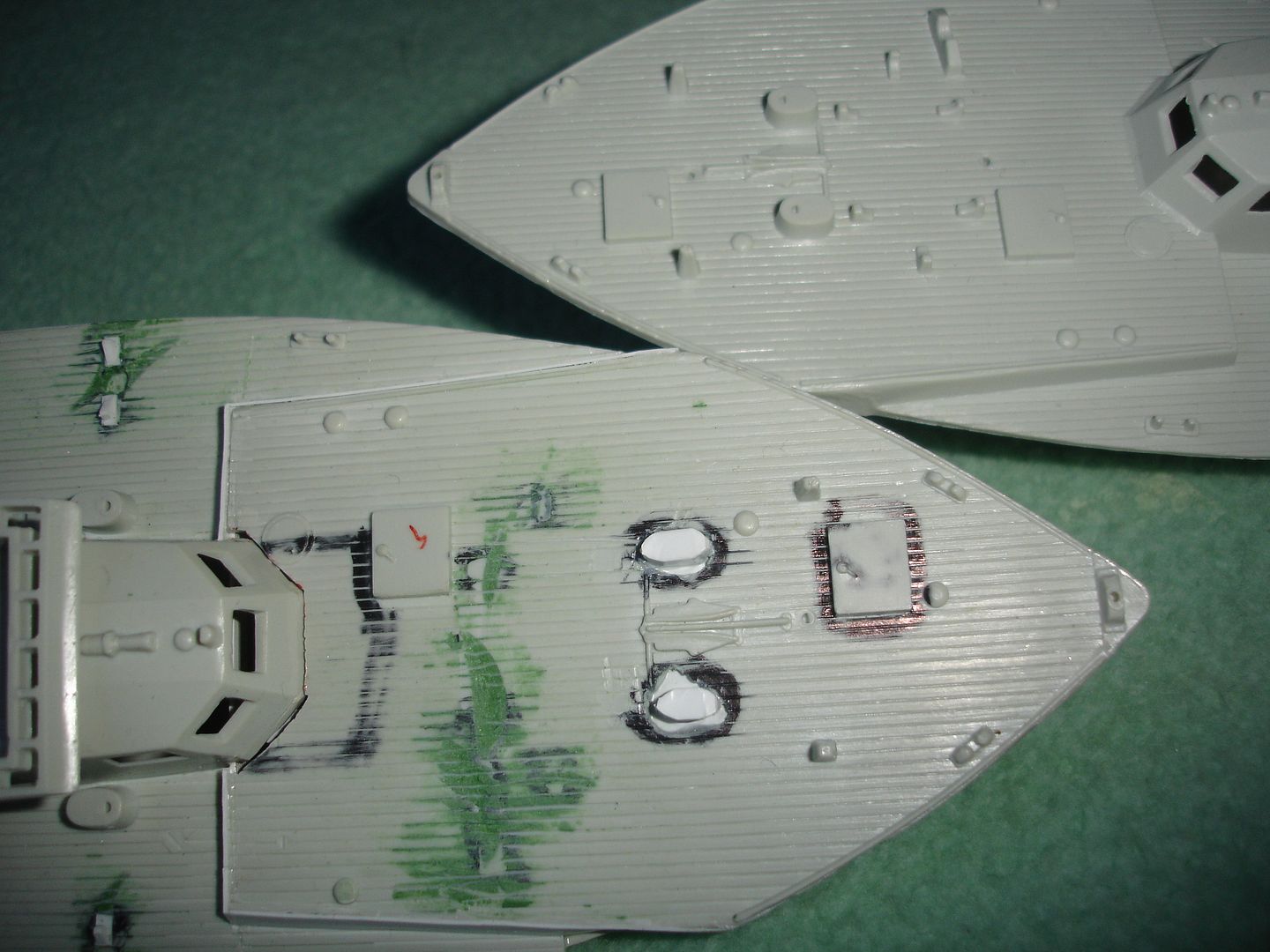 Look how bad it still is, still need to fill. The black marker lines are his, the green filler is mine....now the deck will not be great so I will pretend it to be war damage.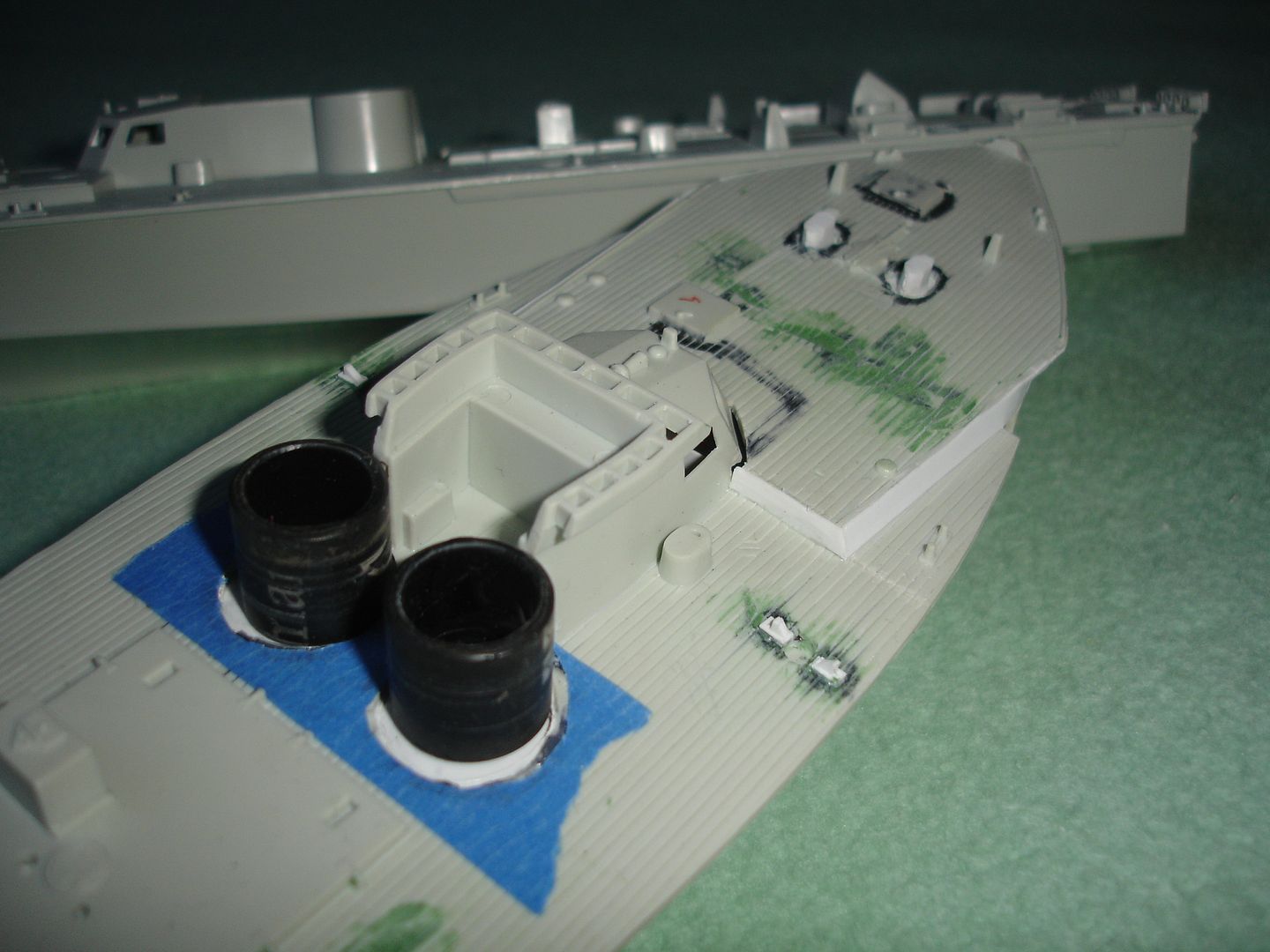 I will try to sort this thing and am actually enjoying this a lot.
Dennis