Vinny wrote:Lovely work so far Nigel

As for the rims, I'd go for the one on the type on the left.

Vinny
So it is Vinny.
I have decided to go for the 'steel' rims.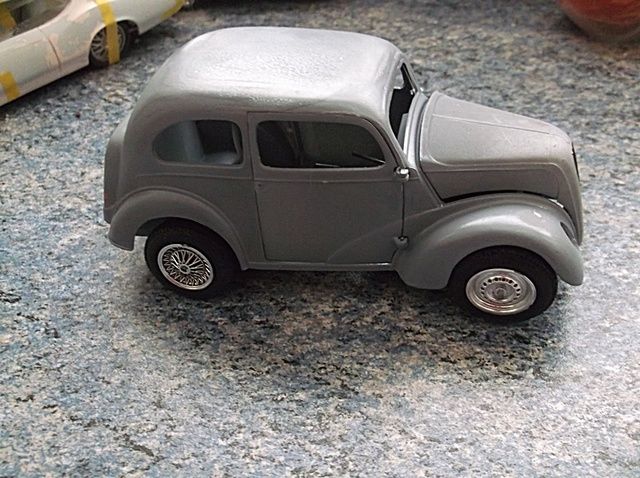 Also I decided to change the headlights and have gone for a pair of new beetle lights - Tamiya in this case,the h/l bowls are only tacked in place as the holes need opening a tad yet.
This means sealing the original headlight mounts,done but time is needed for the plugs to cure before sanding.