On the Capri I have touched the decals in with black paint.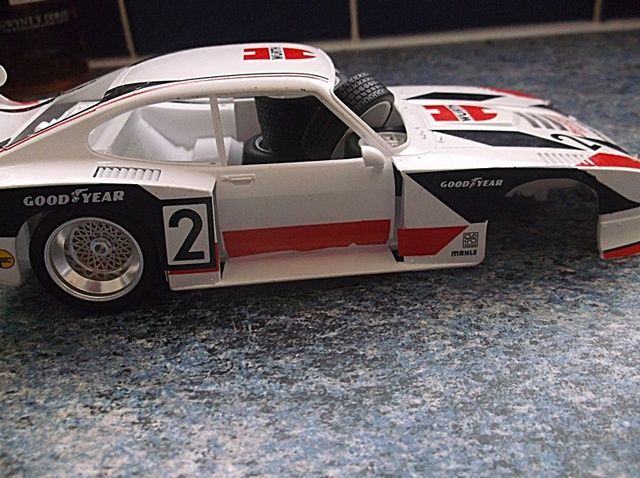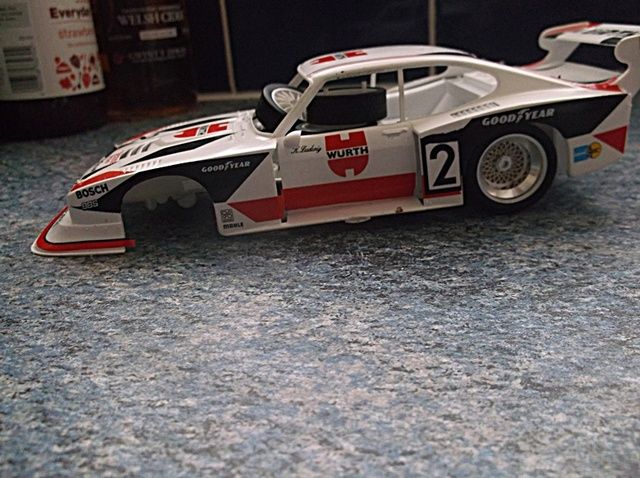 Fiesta wise I found by luck that Tamiya ts44 was a perfect match for the decal blue!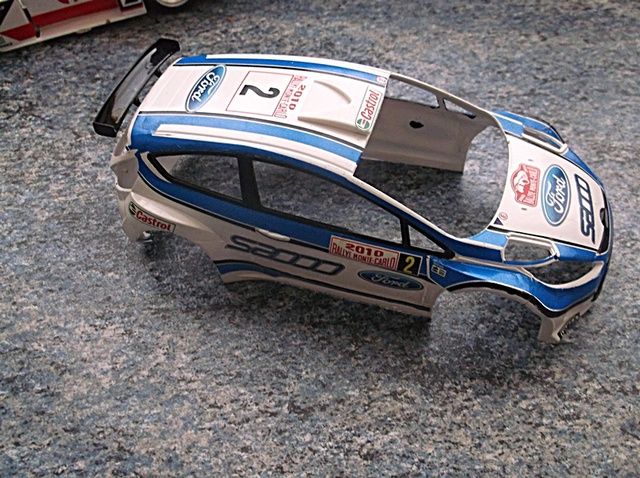 The grille is on now as is the roof thingy - ventilation? and spoiler.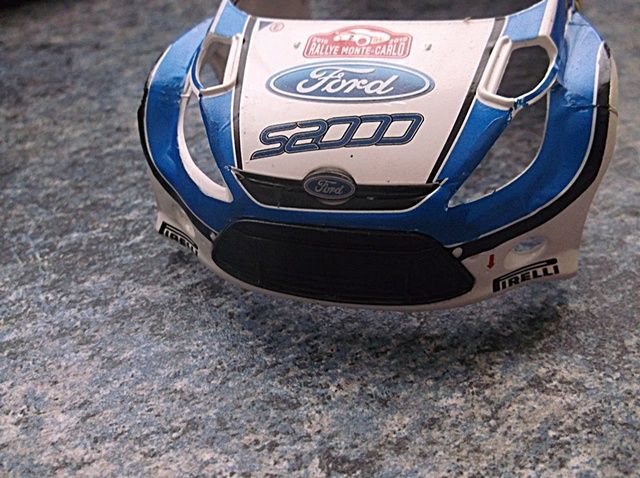 The pit girl came back and flashed her coconuts at me!