So ive been tipping away as my bench will tell
First up i have the Tamiya Land Rover Ambulance. Ive taken the Axles and wheels from the Tamiya Quad Gun Tractor and given it some height, at the moment ive blocked out the windows but i may open them up and put some bars on them kinda like prison cell bars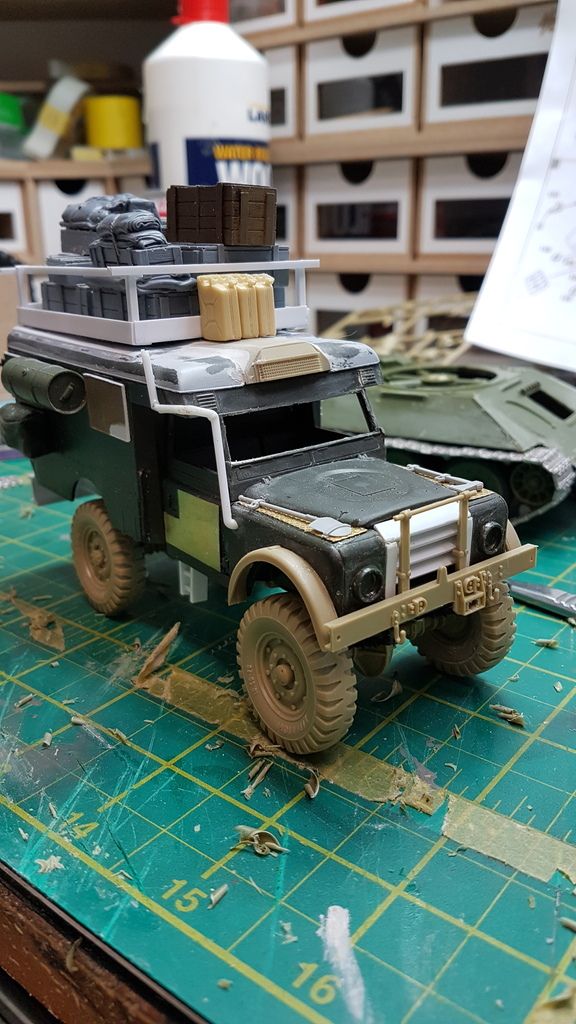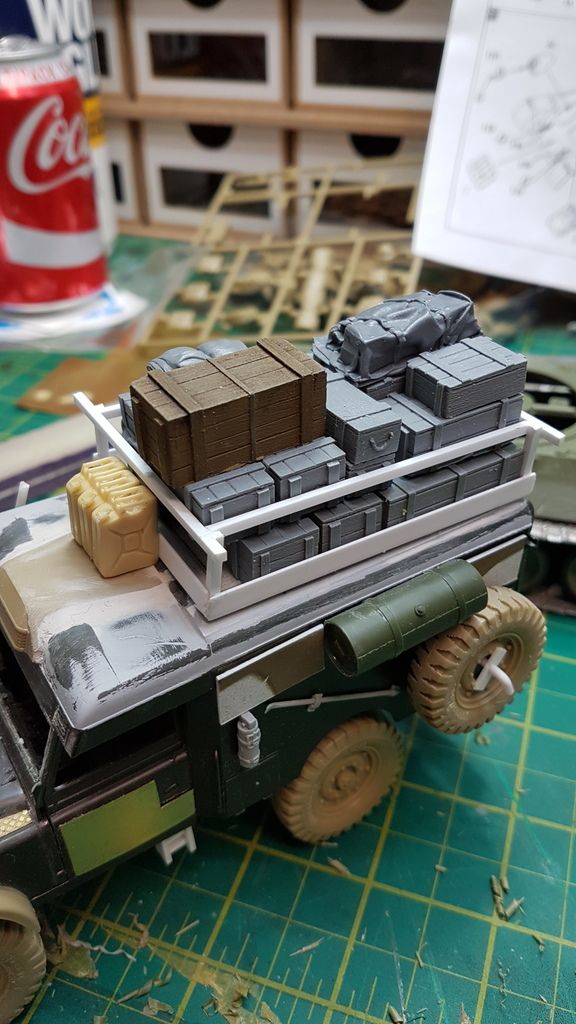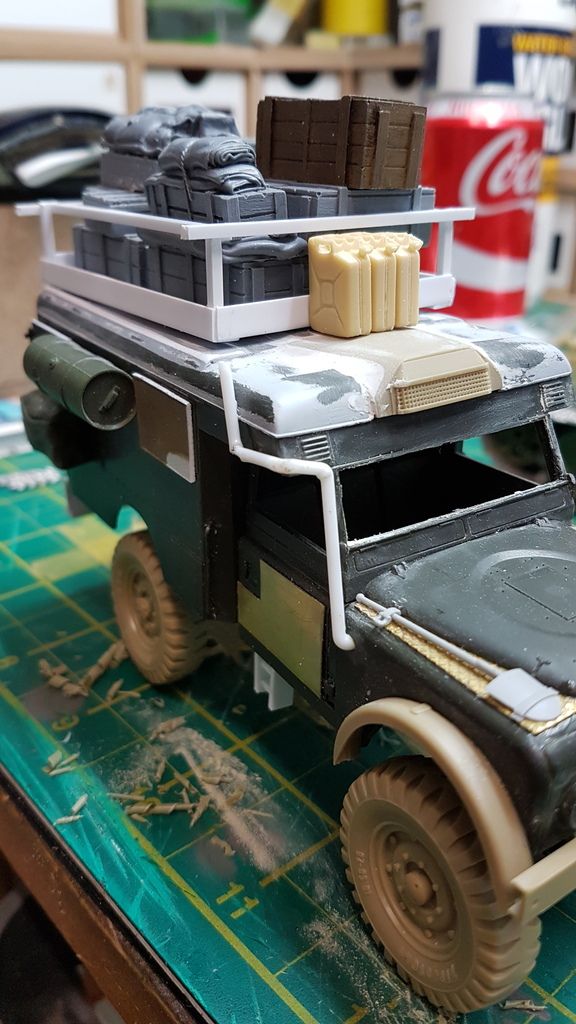 Next is an Opel Blitz i plan on having a Gun on the back of the bed. the Base is made from Blue foam and the building is from Dio Dump its made from Plaster, There buildings are fantastic and not too pricy.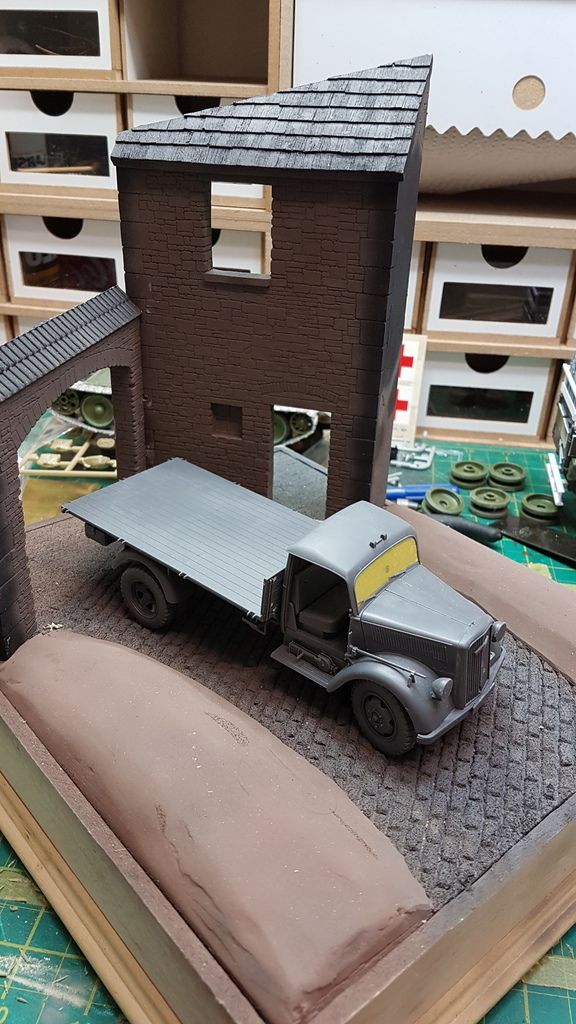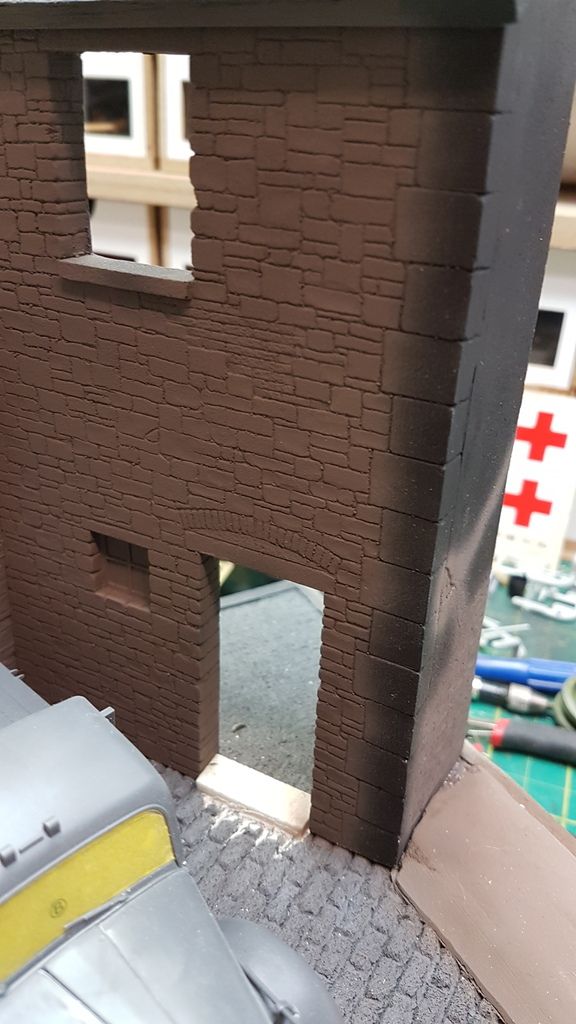 This is the Dragon M3 75mm Gun motor Carrage. This is a fantastic Kit has dragons Quality with Tamiya parts count
i will defo be picking up another dragon Half track. the Accessories are from Black dog.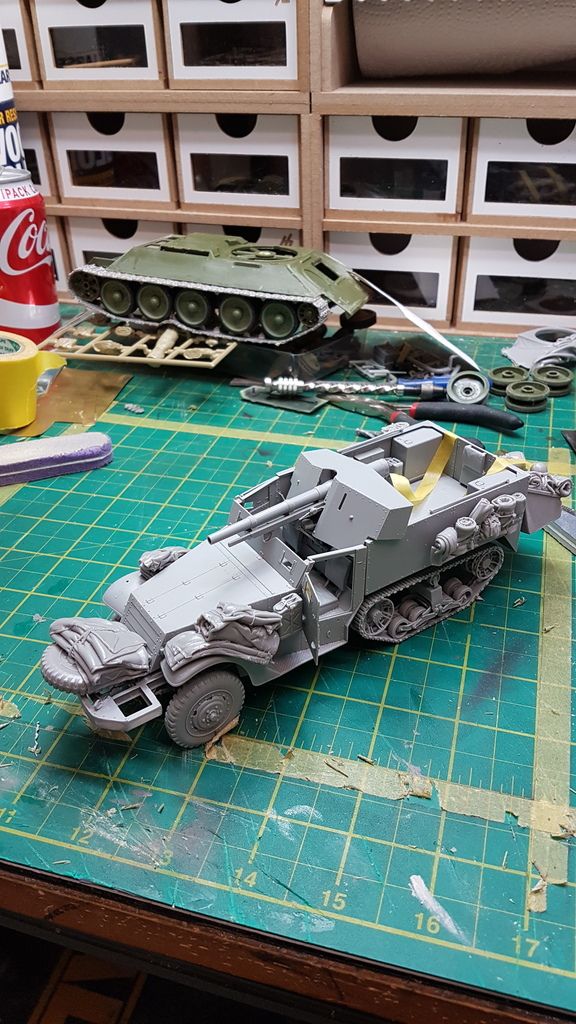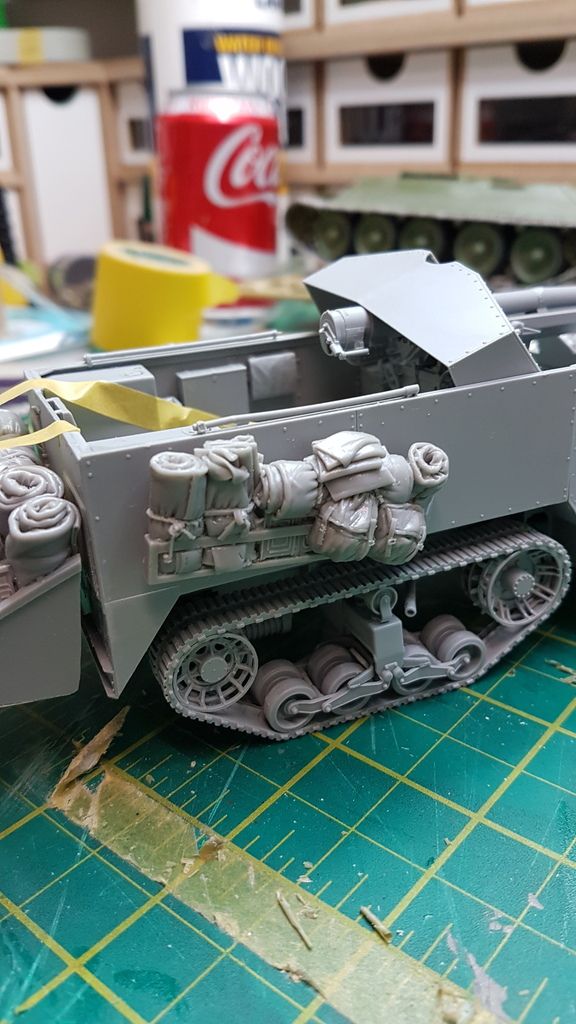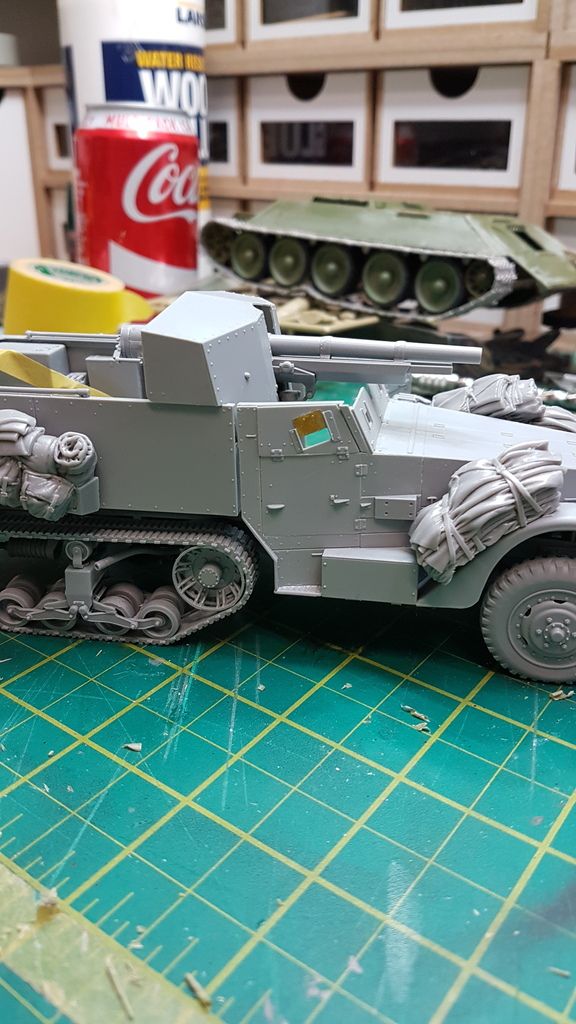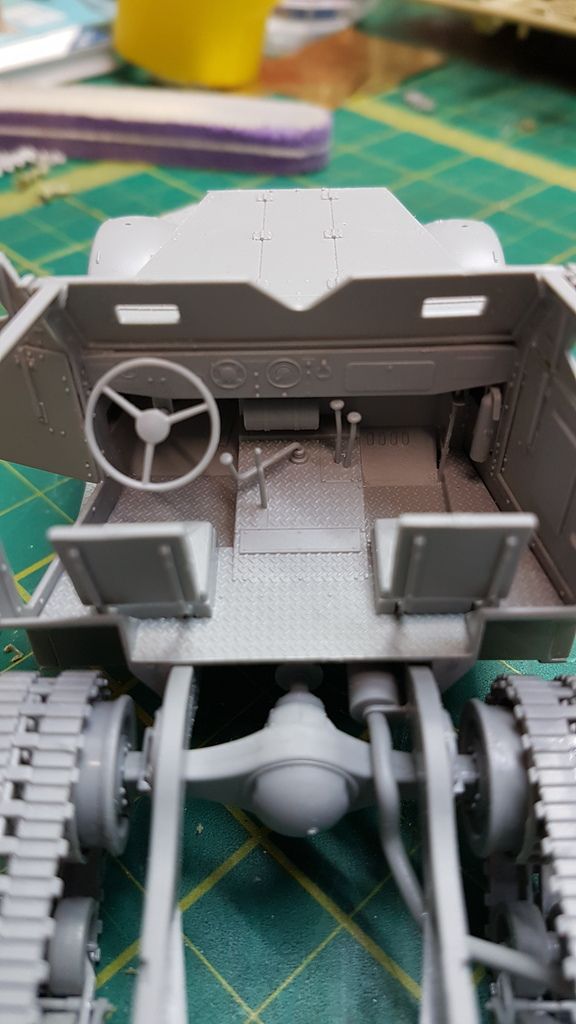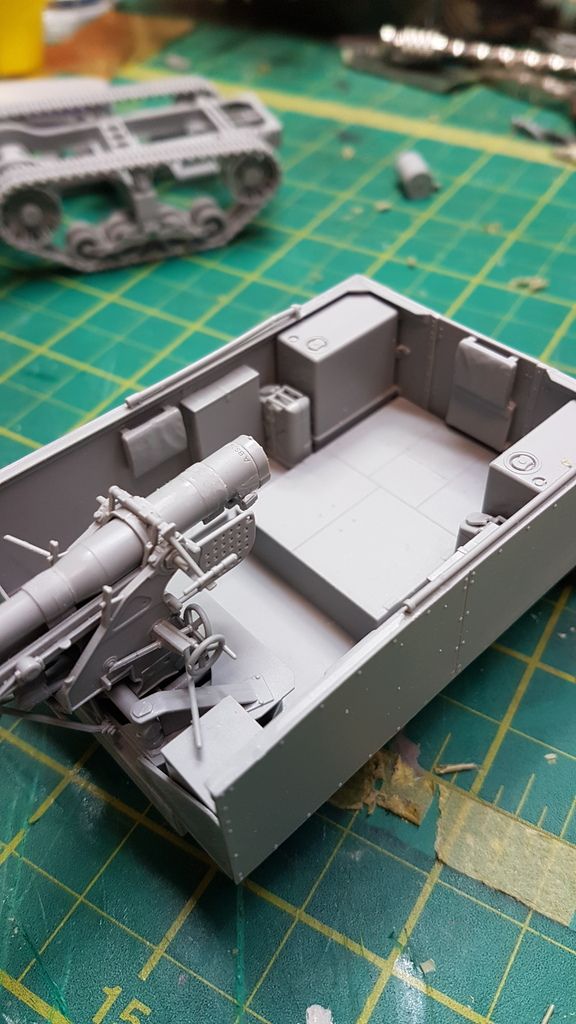 And Last but not least is the Zvesda T34/85 not a lot of parts to thus one instructions are Two pages.
I have changed the wheels fro some Dragon wheels from an older kit. the tracks i made about 2 years ago for the doner kit so i will use them on this.
at the moment im cleaning off the fenders to add on some brass ones, The kit seems ok Sofar,
but it is Zvseda