Small update,
most of the bits are on and im ready to close her up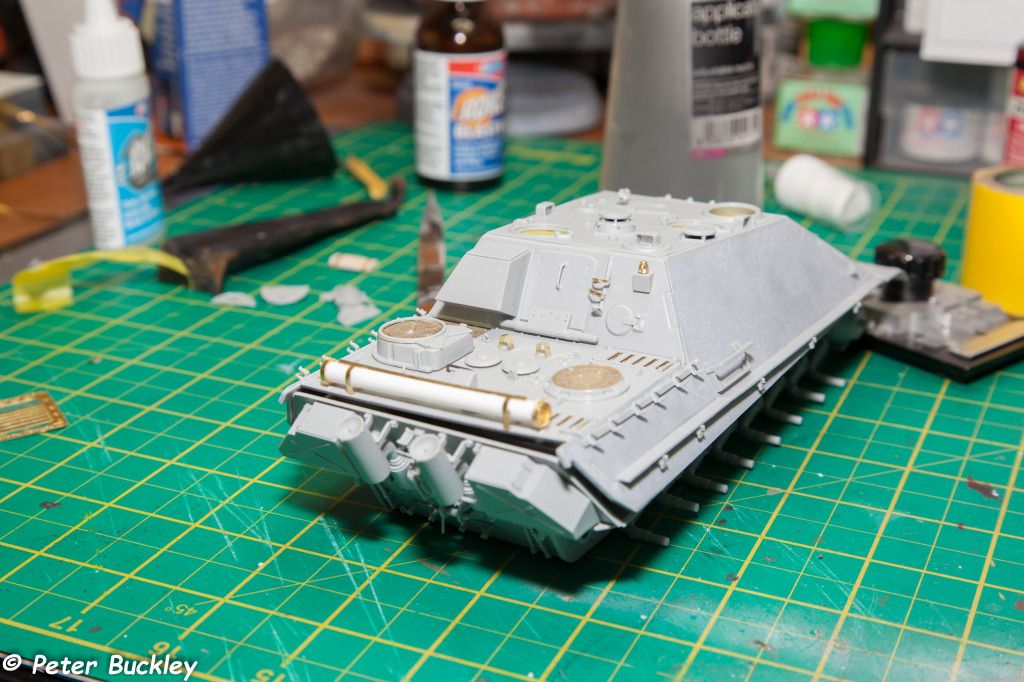 ---
Nice.
Wish i could keep my builds clean like that when i use pe/ca glue lol.
---
So do I

---
That's some seriously delicate modelling, looking forward to the paint.
---
Well i sorted out the suspension today and assembled the barrel. all that is left is to close it up and assemble the Track

---
Move that jack block
nice Tank you got going there P.
---
what wrong with the jack Block ?

---
What paint you doing ,
---
So got some paint on yesterday, I started with a red hull primer for some chipping and i went with this Scheme which looks pretty cool
This side needs a little repair i think
next up is the wheels so ill get that done today

---
Love it
That scheme looks great P. colors look spot on
barrels a nice touch .
---
---
Who is online
Users browsing this forum: No registered users and 1 guest