You have got this spot on. A class act all round.
---
Wow..that's amazing, that tank is worth a gold medal on it's own and the groundwork is fantastic, expecting to see it on the cover of a magazine soon.
---
Thanks Lads
Owen that mag id say is the, crap im accumulating in me attic monthly
I am trying to improve ,
never happy wit me own stuff.
Thomas says Hi .
---
Absolutely top class work Leo, you really have the eye for the dios man and that mud is unreal, looking forward to seeing it in the flesh
---
Tony lee
Shoot Low Boys
They're Ridin Ponies
---
almost done
figs had to have there feet to there shins cut off and placed in the water "only temp" still painting and fixing them , tank is now planted in the ground wit mud, so must add more crap to the trench, ladders few ammo box s . hope to get a few rats made for it
pics
2 at the mo still painting and fixing them
---
Christ Leo that is outstanding workmanship, the detail on the gasmasks and the soldiers is really brilliant, given that the pics only give a hint of the overall effect, this must look truly stunning in the flesh, cant wait to see this up close and get a few pics, show winner for sure.
Man with hand in pocket, feel cocky all day

---
Thanks Martay
i am trying
one a me fury friends i hope to make a few more "i realy need to give up the drink and get out more, doing ?
---
Amazing stuff Leo, I like that you're breaking the sterotype that all females are afraid of rats.
---
HI ALL
m
few pics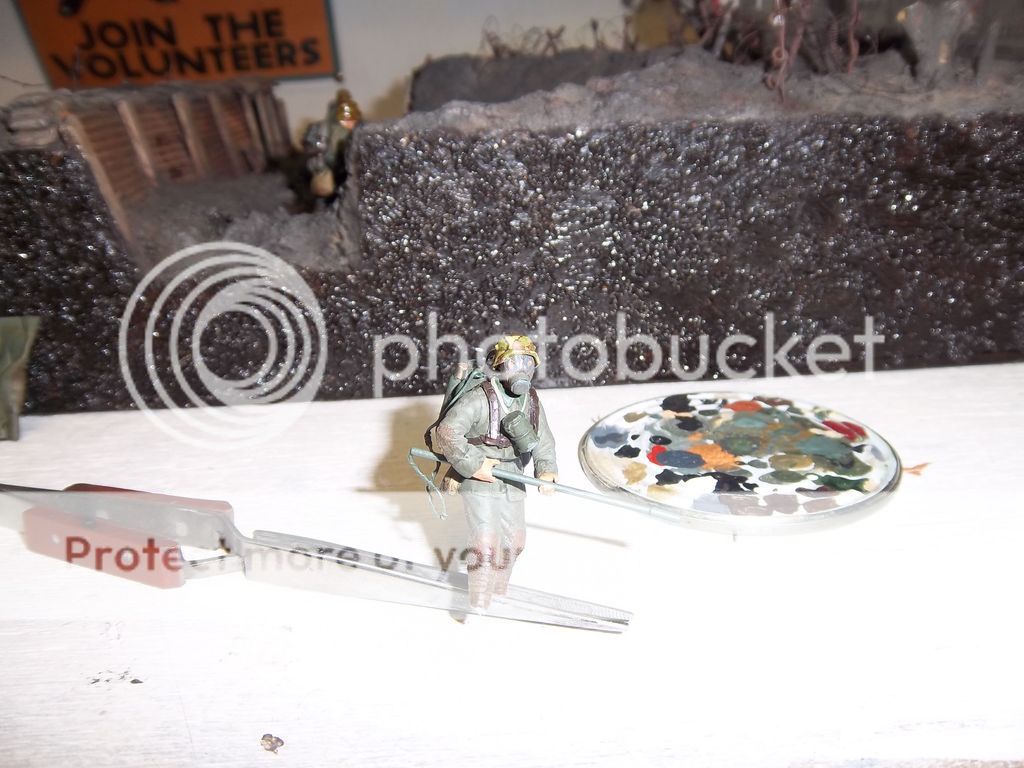 ---
---
Who is online
Users browsing this forum: No registered users and 1 guest