I started this over on Scratchmods website a while back (before it closed) but then it went into storage cause I was getting seriously Peed off with it -and had sc****d-up the paint job)
Here's the link if you're interested:
http://modelerssocialclub.proboards.com ... vered-hope
Anyway I have taken it back out and started to get it sorted; A new basecoat and top coat have been applied and I'm now a lot happier. The tracks are the next stage and I'm using the very nice set from the Meng kit very kindly given to me by a friend who used Fruils on his AUF-1!
New base coat: a mix of Valljo IDF green and Nato Green ( 5;8)
[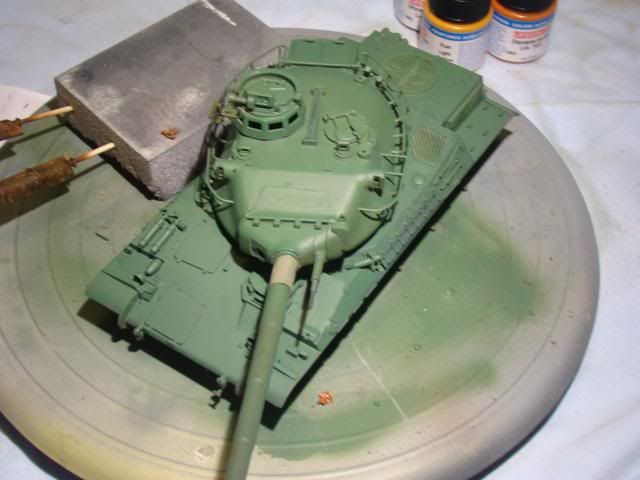 then followed with a top coat of Vallejo Olive Drab:
Unfortunately its all had to go back into storage whilst the new man cave gets sorted but will be coming back out very soon and will be the first job to finish.
Promise!