Small update on this one but an update nonetheless, resin figure assembled and his location amongst the ruins more or less decided upon. The crate that came with the other figure was used on top of the panther shell crate.
His pose is more or less what im after and when he is painted up and his uniform suitably dusted should be spot on for the depiction of a dejected German soldier in the ruins of Berlin.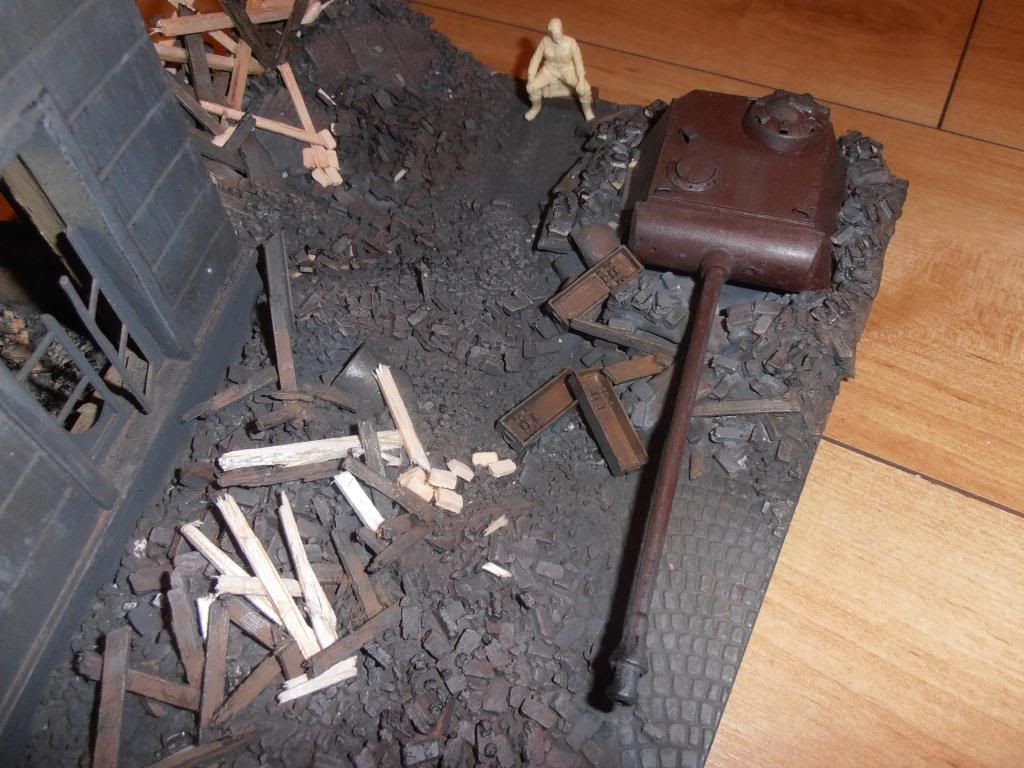 Also more work on the internal destruction of the ruined house in the form of more balsa wood as rafters floorboards etc and also the damaged paintwork on the walls
When i get the Miniart furniture set this weekend , some parts from that set will also be added for extra detailing to the ruins of the building.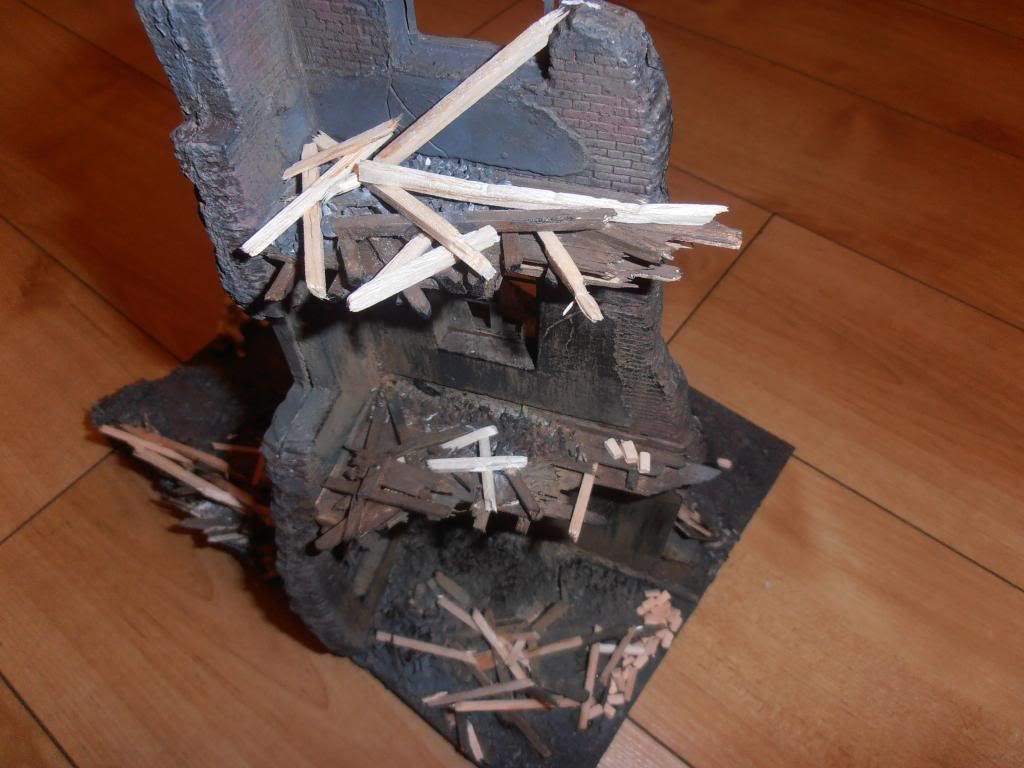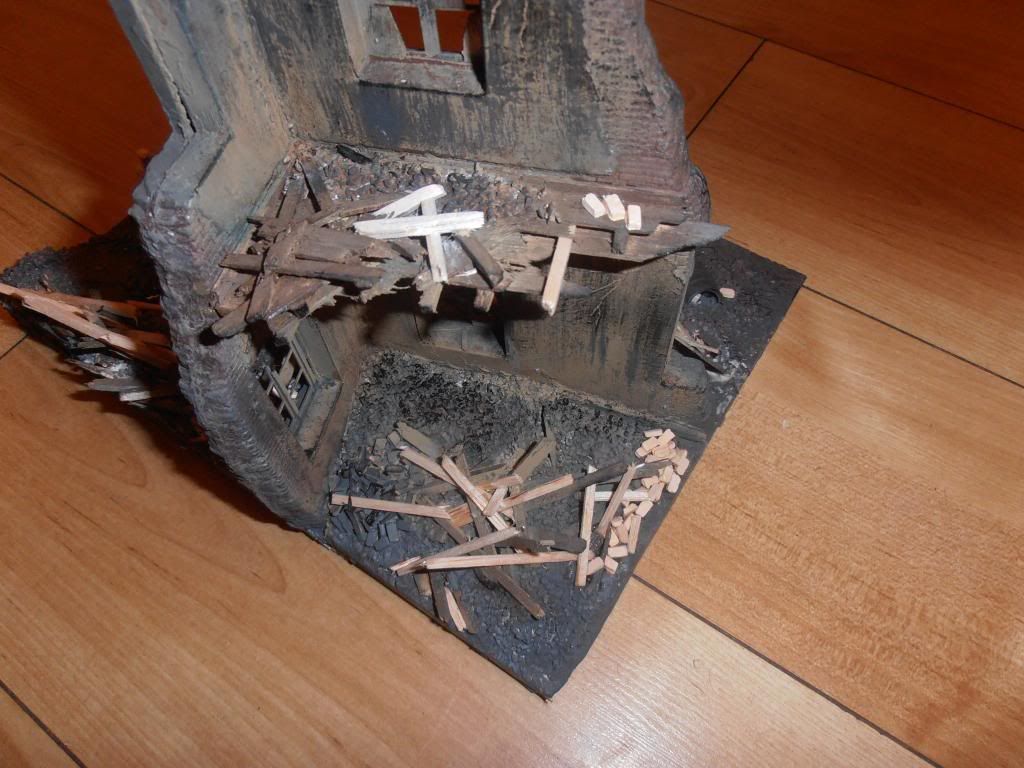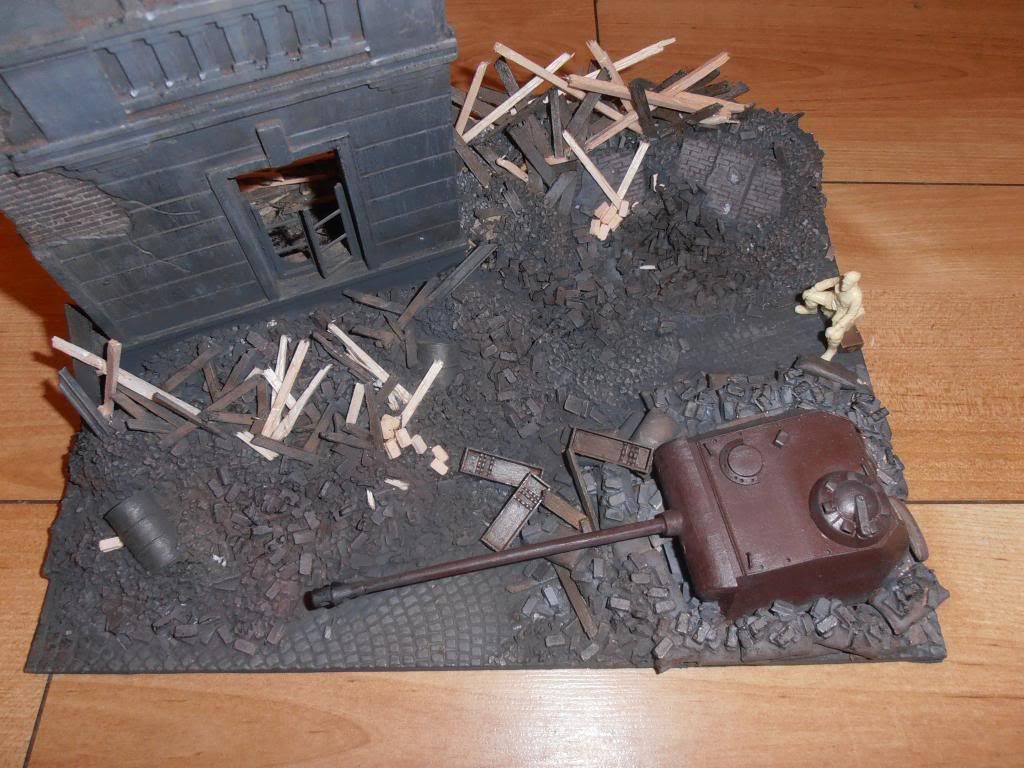 Hopfully now some real quality time working on this one over the weekend