Wow! The details keep on going. Brilliant work Brian! Lovin' this!
Vinny
---
fantastic Brian Cant wait to see it.

---
Thanks lads, i managed to get more work done on this one over the last while, with the amount of rubble and debris added is about right i think anyhow.
I did more painting work on the ruined house concentrating mainly on trying to get a good authentic stone dusty looking effect and finish rather than looking fake and plastic
Using various acrylics, some enamels and also some oils i did it in stages and also did the exposed brick sections and im very pleased with how it turned out, not 100% finished but looking much the way i want it now.Drybrushing was also done to achieve the desired look.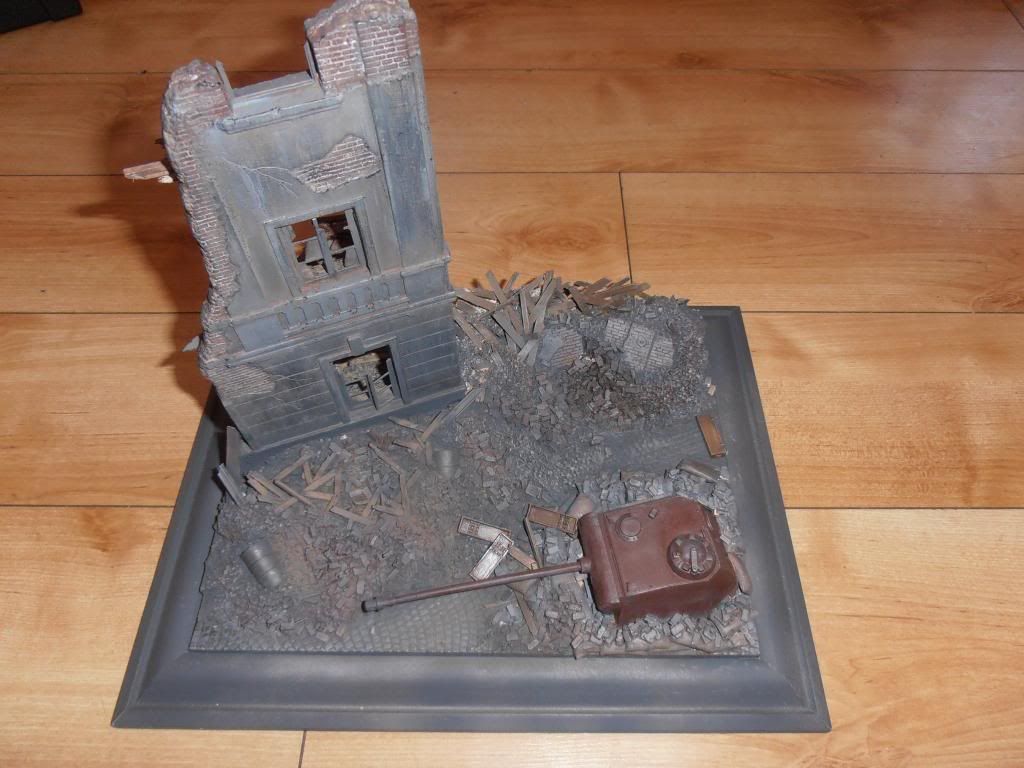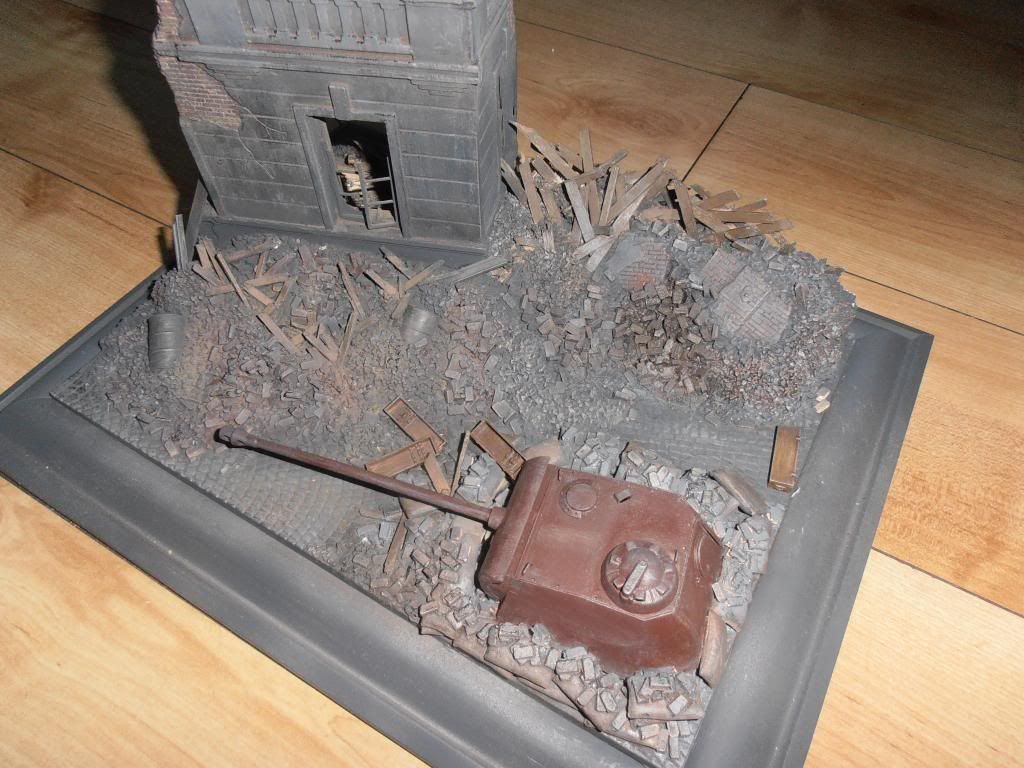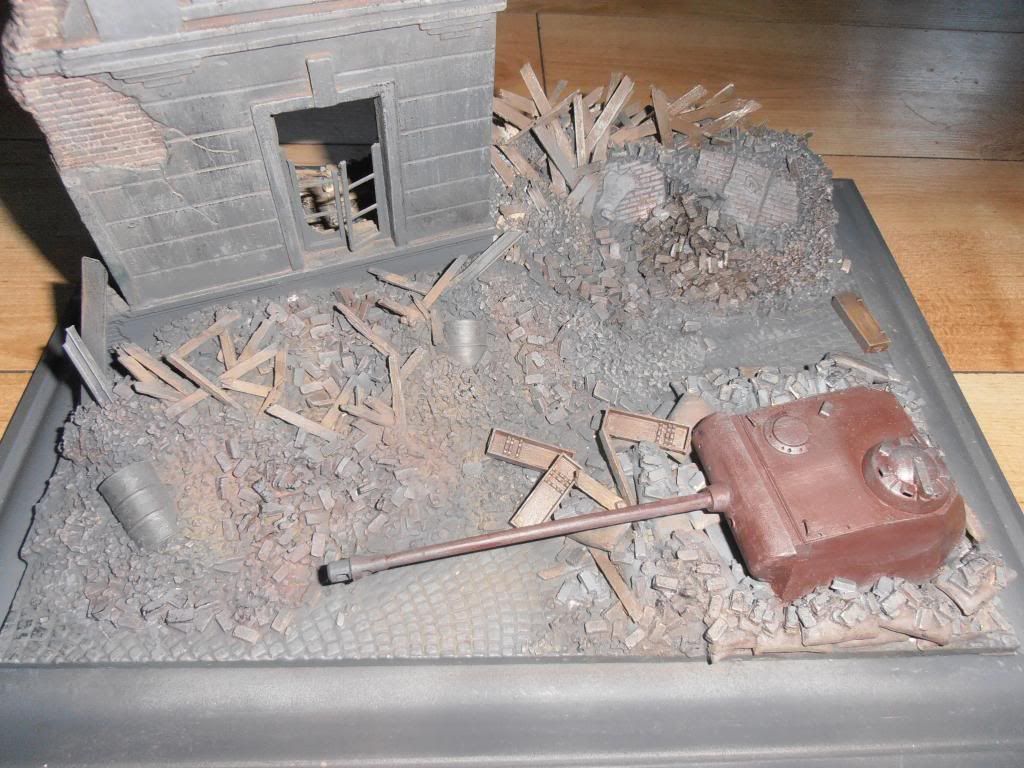 I also did more paintwork and pigment work on the overall diorama and on the main parts of the destruction on the street and around the Pantherturm itself, the empty Panther shell crates by Tamiya were also fixed in position,i will prob add in one or two more of these before the final layout is done and before i fix the empty shell casings in place.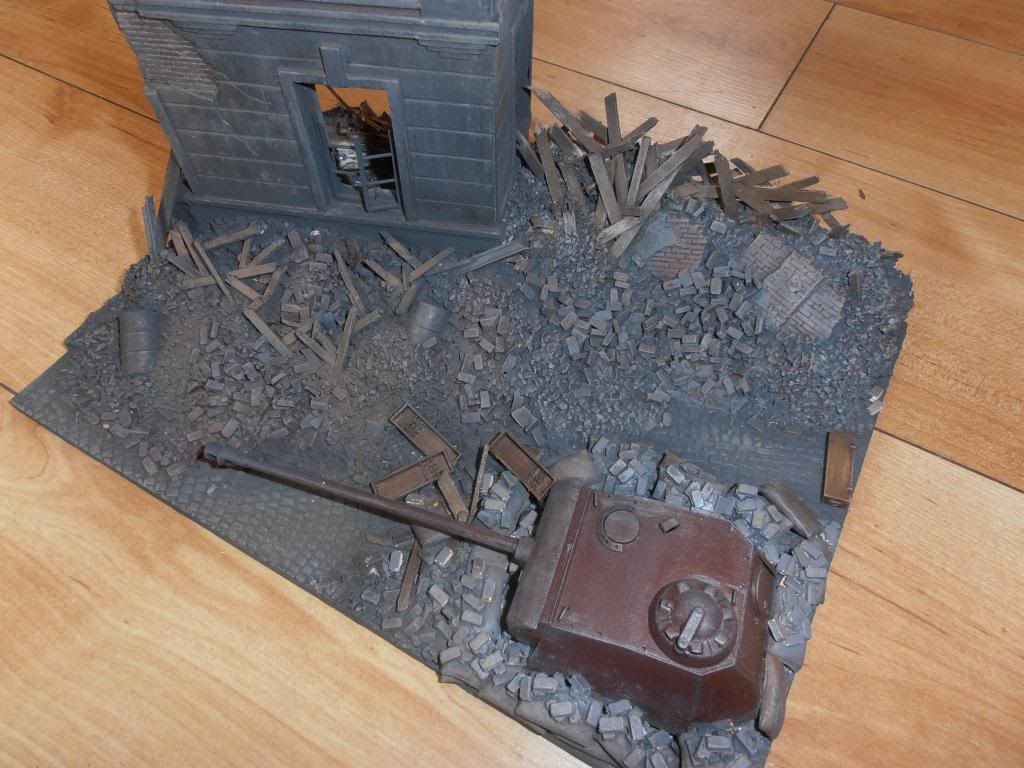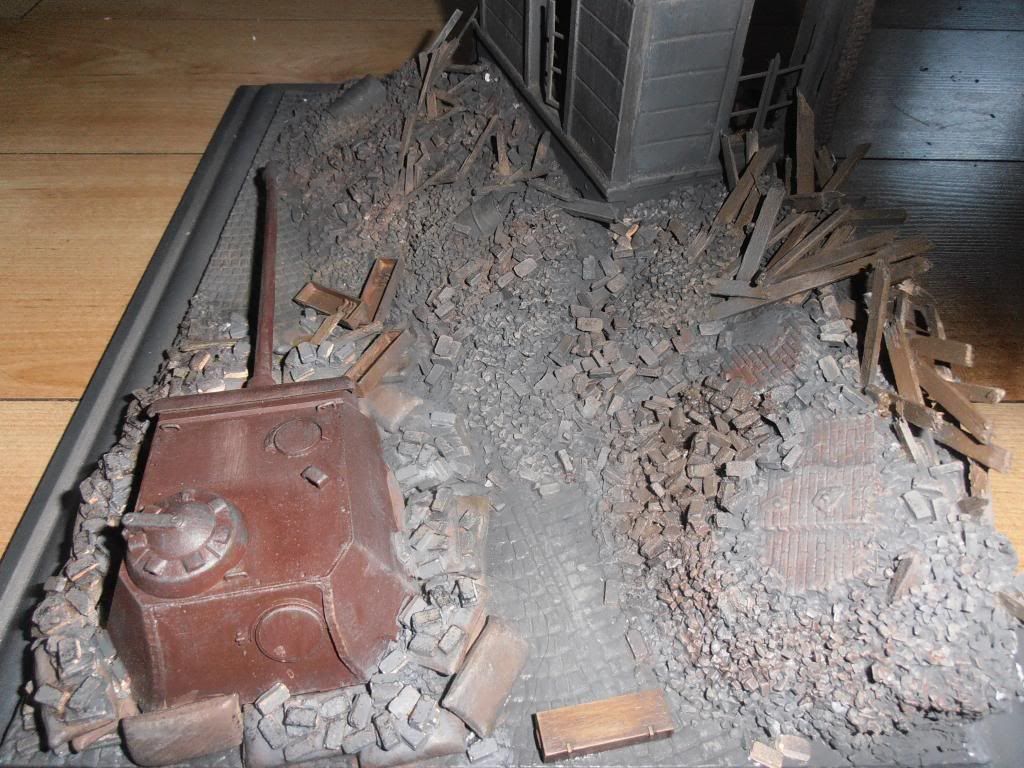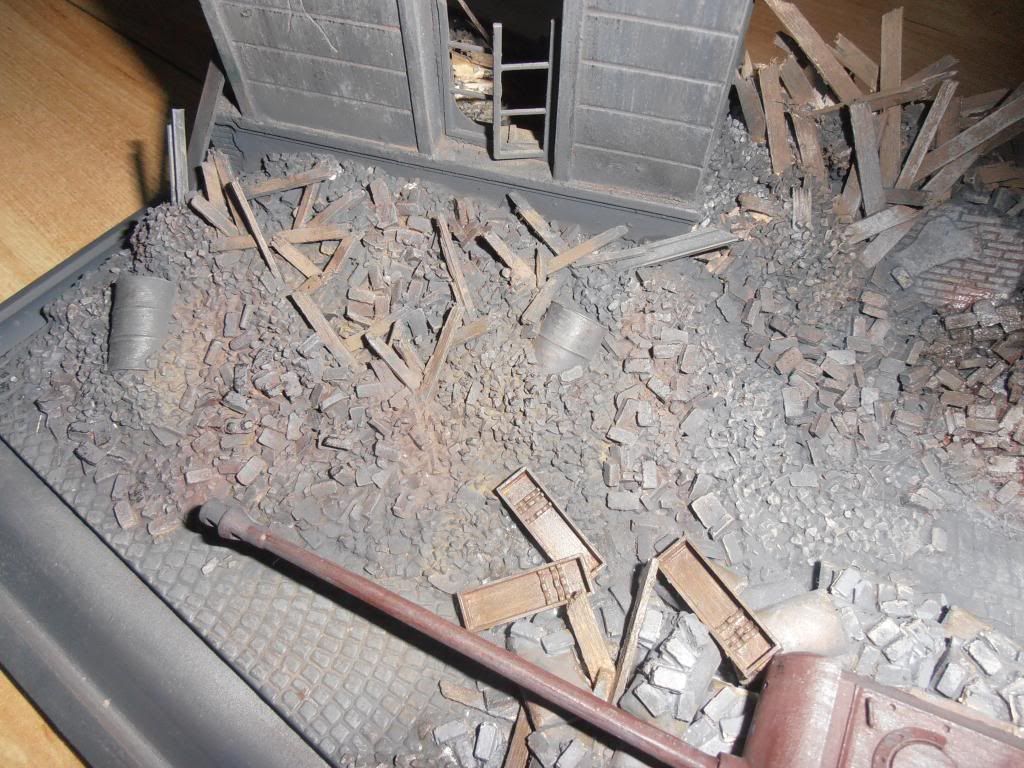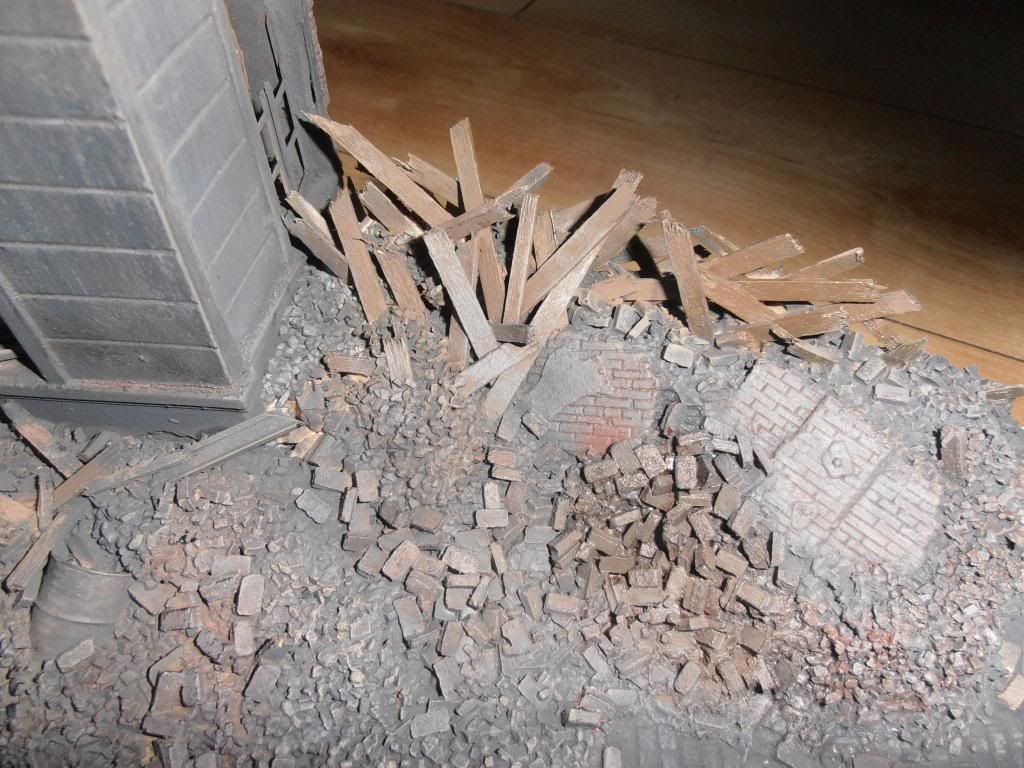 I also have decided on not going with the ICM Red Army figures as after assembling them they just didnt look right in the scene and so i have made the decision to go with a dejected and defeated German soldier sitting amongst the rubble as he ponders the complete and utter destruction of Berlin and the end of the Third Reich, a figure will be based on this authentic picture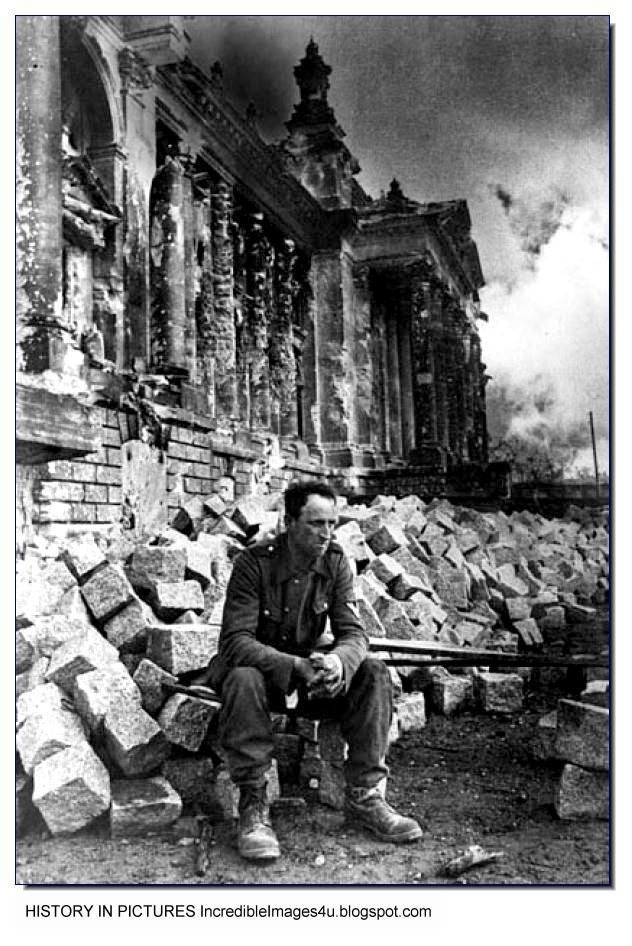 I got a few resin figures by Legend Productions from Spud at the Model Fair which with a bit of tweeking of them and some others in the stash, should result in a figure in that pose and will have a better visual effect and tell a better story of this diorama rather than celebrating Russians which i will use elsewhere alright in some future project but not now for this one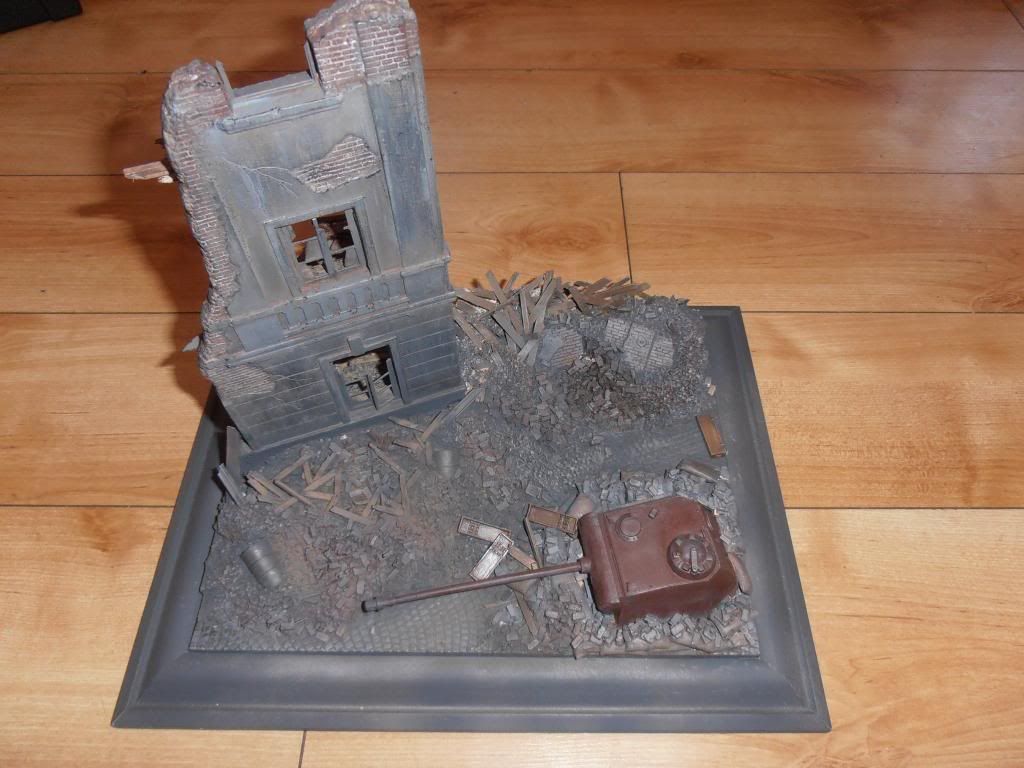 Cheers, Brian
---
and now were talking. them figs you got from me will be perfect for this

---
Brian
thats the pic tunic will be fine do u have spear boots as id say thats all that needs tweeking
street is looking great.
---
The figs i got from Spud which with a bit of conversion work will be perfect,ya have boots for the figure Leo, should be able to put a helmet next to him to cover the pockets on the trousers and build up some more rubble on the other side,a discarded canteen and some equipment from the spares box will also come in very handy
---
Those figures are nice. What company?
---
says it on the Box ya Blind git! Legend

---
Lol I can't see that. That it was legover at first
---
---
---
Who is online
Users browsing this forum: No registered users and 1 guest