---
---
that panther looks sweet , wood or metel
---
hi
a few more models and a few planes.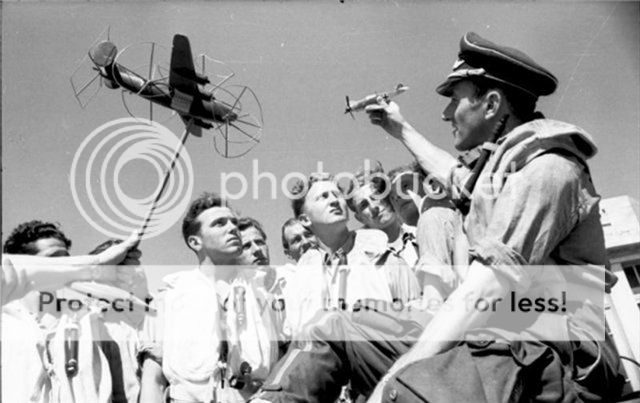 Italian fascist youth ?
an add from a German paper
H.S technique
A model painting
---
love the white wash application on the Helmets

---
More class pics Leo
---
whats with all the wire on teh first one?

---
Hi Peter
i think its showing the coverage each machine gun has on the bomber
---
ah that makes sense

---
Few more, the pics of the tiger and the panther are of two that are for sale at the mo on ebay at nearly e1.500 each .
the box is a lufty box for carrying planes for recognition training, do any of the planes from the earlier pic (planes on bench) perhaps belong in that box? .
---
---
Return to "AFV Modelling Chat"
Who is online
Users browsing this forum: No registered users and 1 guest