For anyone that has never seen or touched one of the iconic tanks of WWII, there are two on display ar my last holiday destination. Painted in russian green, they actually look quite small for a MBT but still if you had one of those coming at you, you wouldn't worry about their size, would you...???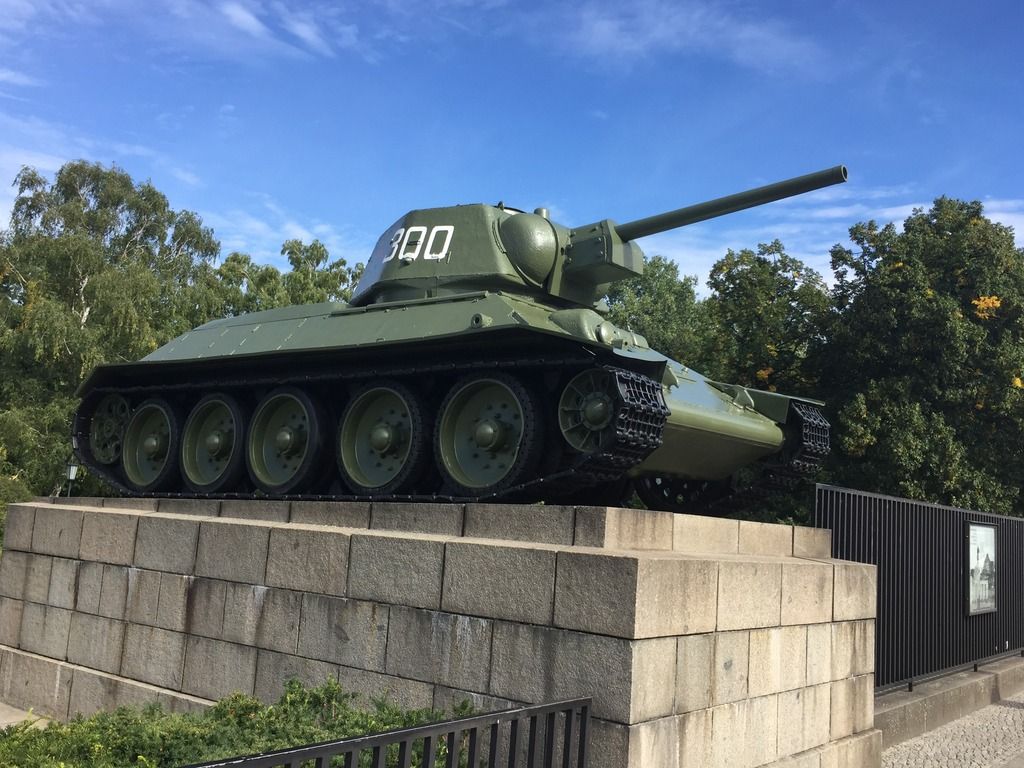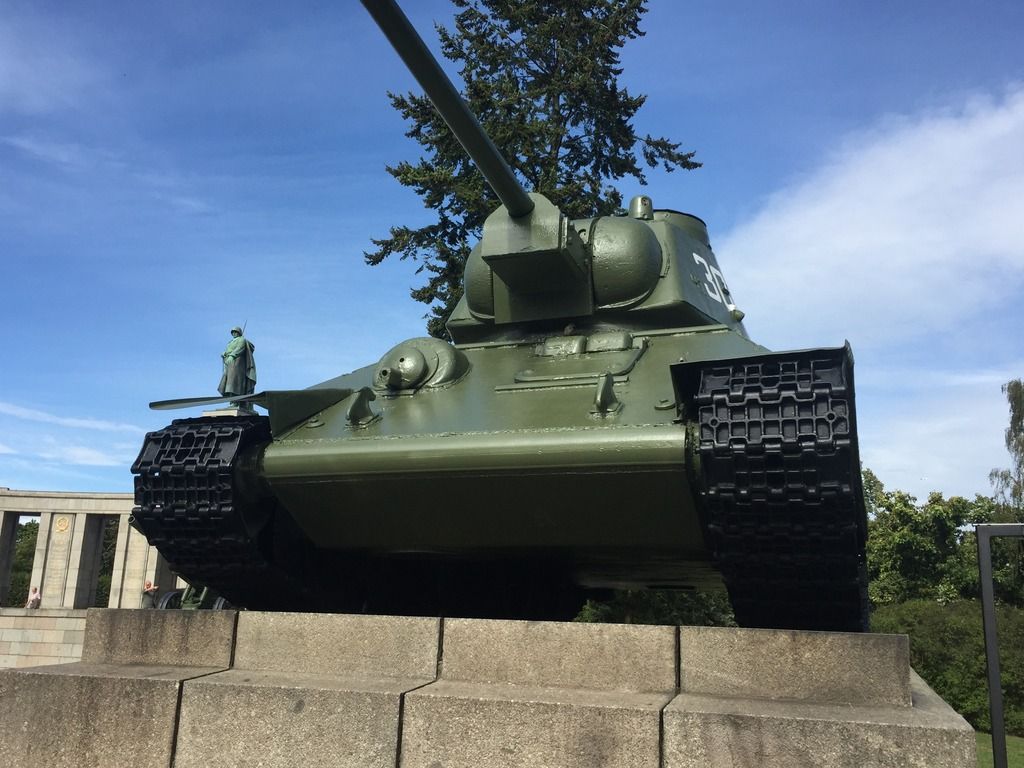 They also had one of their guns, the 7.62 'Ratschbumm' there... Ratschbumm because the bang from firing and the impact explosion were so close together, the german Landser fearfully named the gun right after what they heard when encontering the gun... Terrible frightening piece of weaponry when you stand beside it....
You'll find this in Berlin, just west of the Brandenburg gate, alongside the 'Strasse des 17 Juni' in the Tiergarten.