Well I have had my new Sotar 20/20 a few days and have finally had a chance to have a go at using it. I have to say my initial impression is very good.
What you get
1) Airbrush
2) Spare Needle
3) Alternate nozzle cover.
4) Some tools.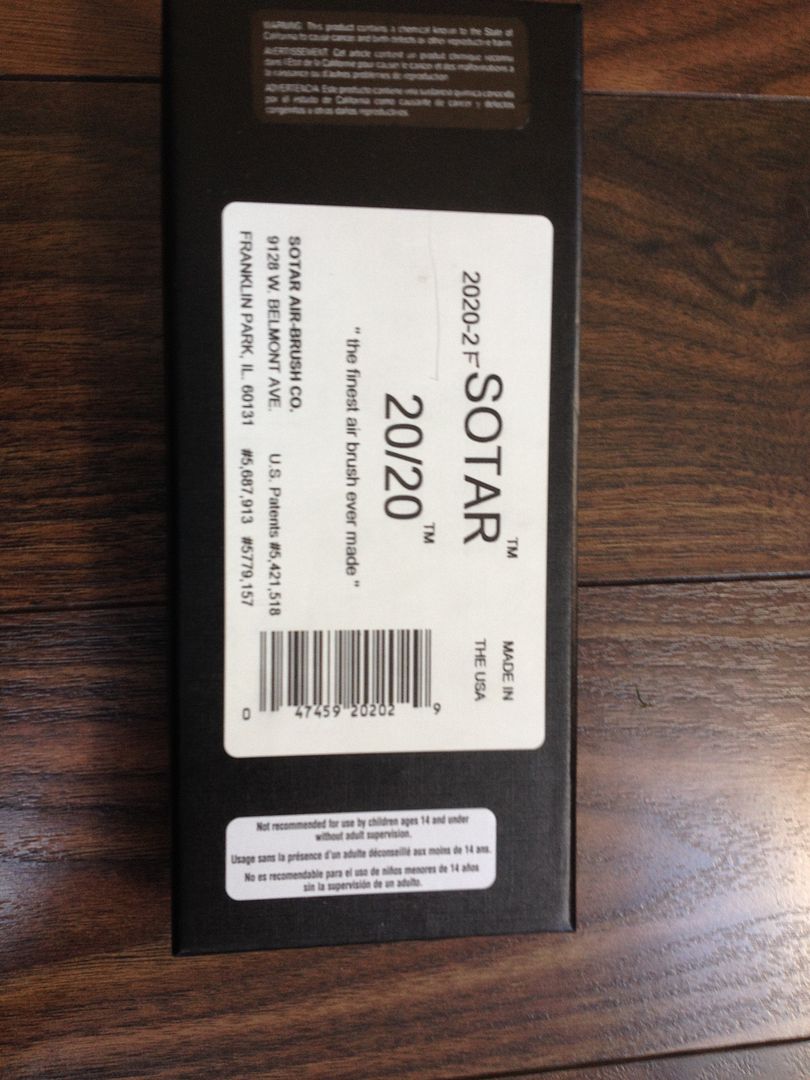 To date I have been using a Aztec AZ7778 which is a really good airbrush in its own right. I have also been using a Olympus HP-100B again another good brush the Olympus is better at detail work than the Aztec.
Both of these fine airbrushes pale in comparison to the Sotar. The Sotar has a nice weight to it and the balance is good all leading to it felling good hold and use. What blows me away about the Sotar is the ability to do detail work . While it has a nice wide spray pattern when opened up. It is on detail work it excels. There is a locking mechanism on the back of the Sotar that allows you to dial in that setting that you want so that every time you want to do a thin line or highlighting (I finally found a airbrush I can highlight with)
The Sotar is so good at detail I have been able to airbrush tyres and tracks on a painted 1/72 scale model with no masks or overspray.
The key to doing detail work with the Sotar is keep the pressure on the compressor low about 20psi and you will get really fine lines.
So far I have not come up with any issues with the Sotar. It sprays Ammo by Mig straight from the bottle with no thinning. Tamiyas need thinning but spray really nice with it. The only thing to watch out for is tip dry but this happens with all my airbrushes.
Some examples of of the spray range on the Sotar